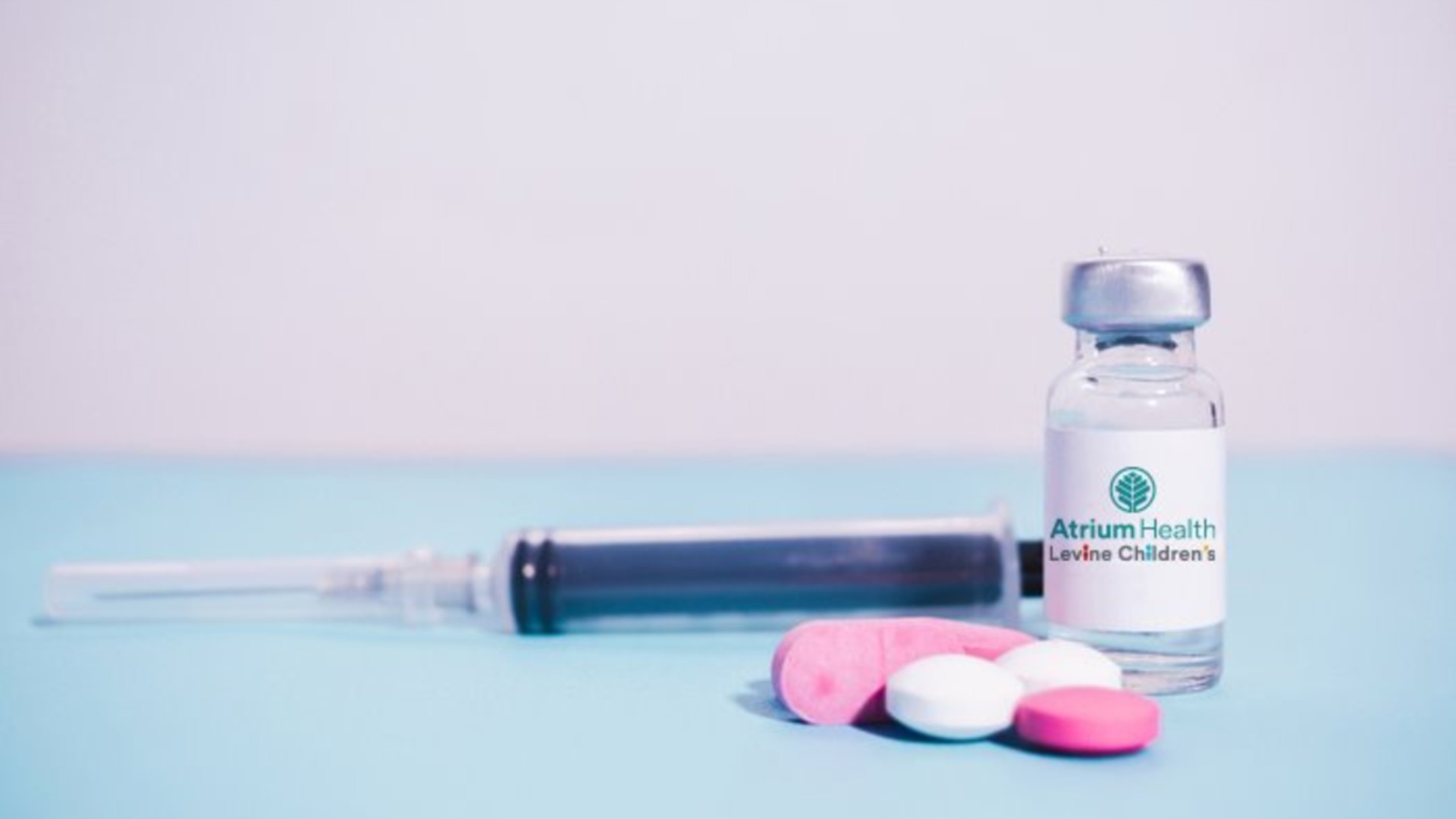 Levine Children's Hospital Among Select Sites Worldwide to Open Pediatric COVID-19 Clinical Trial for Remdesivir
06.30.2020
Atrium Health News |
Levine Children's
Atrium Health's Levine Children's Hospital is just one of 30 sites across the world –and the only children's hospital in North Carolina – selected to open a clinical trial to test the efficacy of remdesivir in pediatric patients who test positive for COVID-19.
Remdesivir is an anti-viral drug that was originally developed by Gilead Sciences as a treatment for Ebola but has shown promising success against many different viruses, such as COVID-19. To date, it appears that remdesivir is the only antiviral agent demonstrating improvement in outcomes when used for COVID-19 treatment. As pediatric cases of COVID-19 continue to rise, the pediatric infectious disease and immunology division at Atrium Health Levine Children's, led by Amina Ahmed, MD, have been diligently working to bring a pediatric clinical trial here to provide patients the best treatment in existence for COVID-19.
"We have had some access to remdesivir via an emergency care protocol," explains Dr. Ahmed. "This means that Atrium Health gets a rationed supply of the drug for adults and children, and only some children who meet the criteria would get the treatment. The emergency use supply will soon run out, especially as more and more adults are treated. Thus, a clinical trial offers another way to continue to provide treatment for children."
The clinical trial is significant in that it contributes to the worldwide push for research towards finding effective treatments for COVID-19. Clinical trials remain the best hope for getting an edge up on the virus that continues to spread and is now affecting more children than ever before.
"We are optimistic that this therapy is a good option for pediatric patients with COVID-19, and we look forward to contributing to the science in hopes of finding the most effective way we can help children suffering with this disease," said Dr. Ahmed.
The trial will officially open this summer. This trial will enroll 52 children, and the hope is that enrollment will be completed rapidly to be able to share with the scientific community how effective it is in children. Although the medical community is using the drug in children, this information will be invaluable to understand how quickly the drug clears infection and if longer treatment is necessary.
Levine Children's Hospital is a nationally ranked, award-winning children's hospital. Ranked in 8 specialties by U.S. News & World Report, it remains the only children's hospital in the region with this distinction. Extensive experience in clinical trials and significant contributions to cutting edge research are among the many reasons why Levine Children's Hospital was selected to be a site for the remdesivir clinical trial.
As Levine Children's continues to expand its services for all patients, it is adding extensive safety measures and initiatives to provide peace of mind to patients by establishing COVID-Safe care standards for all its locations. COVID-Safe care is a commitment by Atrium Health to ensure the safest environment possible at each location.
---
About Atrium Health
Atrium Health is a nationally recognized leader in shaping health outcomes through innovative research, education and compassionate patient care. Headquartered in Charlotte, North Carolina, Atrium Health is an integrated not-for-profit healthcare system with over 70,000 teammates at nearly 40 hospitals and 900 care locations. With locations throughout the Carolinas as well as Georgia, Atrium Health is a leading-edge innovator in virtual care and mobile medicine. It provides top-ranked pediatric, cancer and heart care to patients, as well as specialized musculoskeletal programs and organ transplants. Ranked among U.S. News & World Report's Best Hospitals in eight different pediatric specialties, it has also received the American Hospital Association's Quest for Quality Prize. Its flagship hospital, Atrium Health's Carolinas Medical Center, is the region's only Level I trauma center and is consistently rated among the nation's best. With a commitment to every community it serves, Atrium Health seeks to improve health, elevate hope and advance healing – for all. Last year alone, Atrium Health provided more than $2.07 billion in free and uncompensated care and other community benefits.