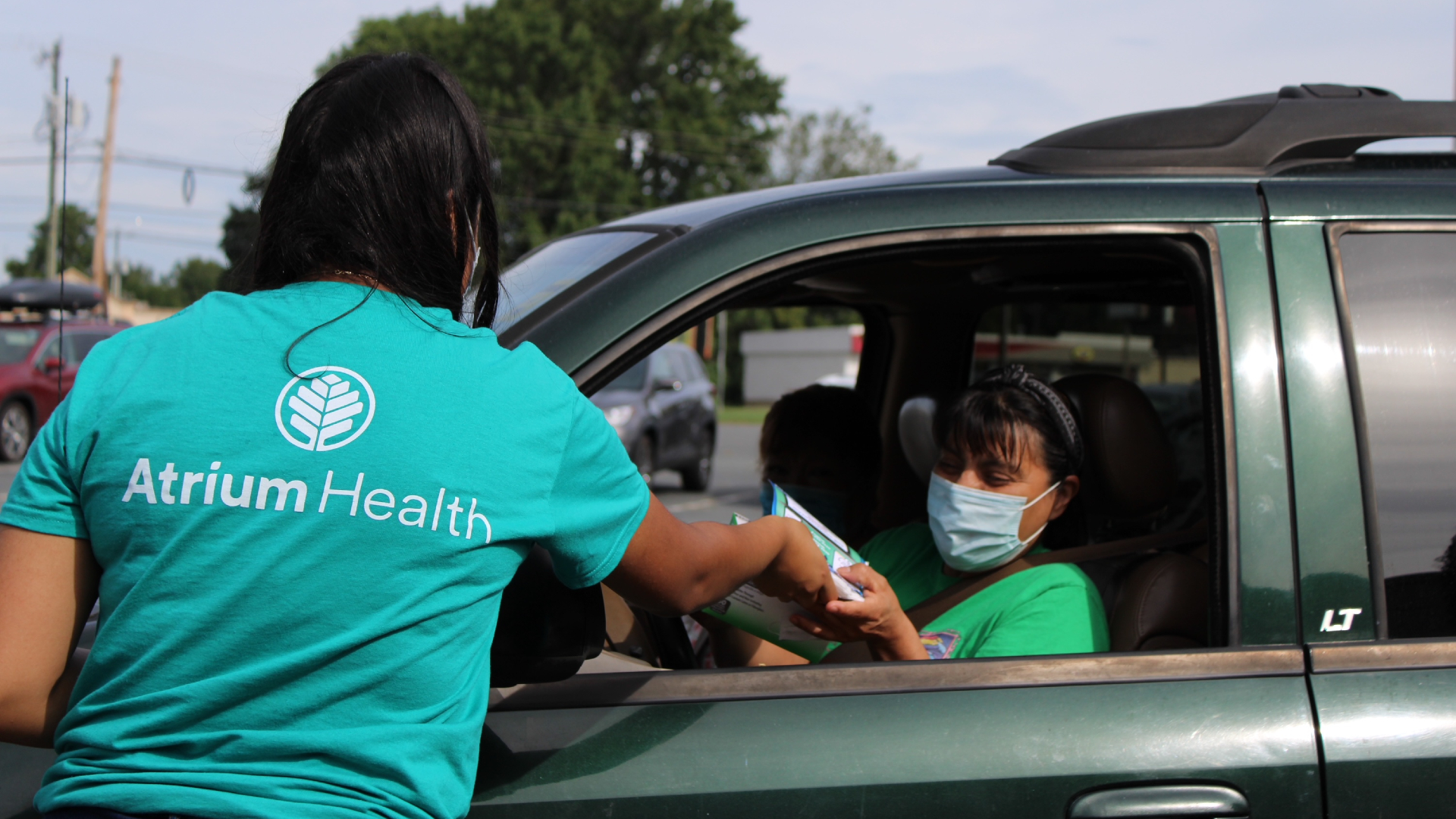 Atrium Health Masking Initiative Triples Original 1 Million Goal Reaching 3 Million Milestone
06.04.2021
Atrium Health News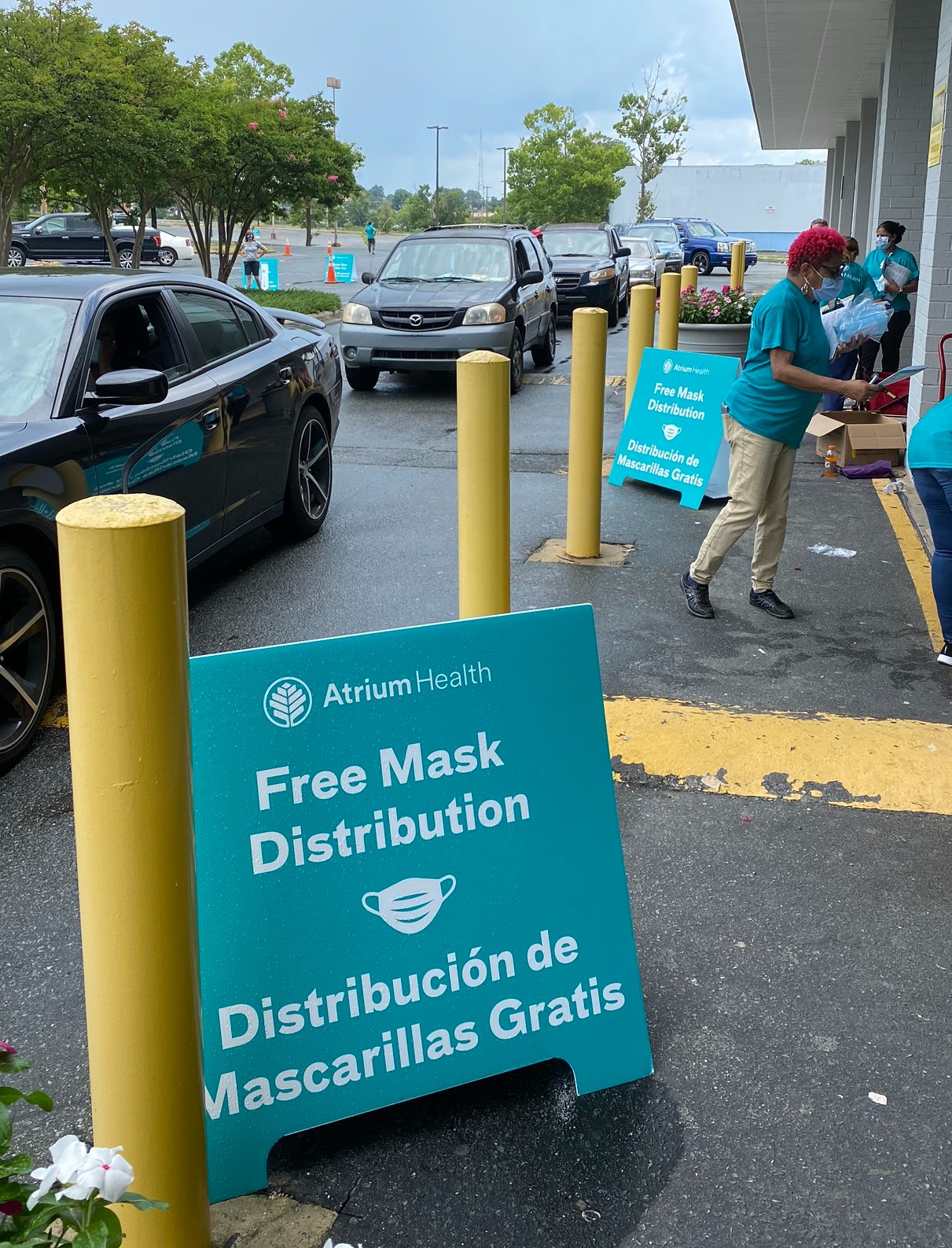 CHARLOTTE, N.C., June 4, 2021 – Atrium Health is celebrating a momentous milestone, announcing today it has distributed more than 3 million free masks throughout the Charlotte region to help stop the spread of 2019 novel coronavirus, COVID-19. This marks more than three times the original goal outlined in the Million Mask Initiative, a public-private partnership between Atrium Health, several of the state's largest businesses and state and local public health departments, which was announced in June 2020.
As the number of COVID cases continue to decline, state and local mask mandates have been eased, yet there are still many people in our community – such as those who are unvaccinated or are immunocompromised – who benefit from wearing masks and need those around them to also wear them.
"Getting these masks into the hands of those who need them most has been critical in slowing the spread of COVID-19," said Dr. David Callaway, chief of crisis operations at Atrium Health. "We set out with a goal to distribute 1 million masks and surpassed that goal three times over, a tremendous feat that would not have been possible without the collaboration of all of our community partners."
Last summer, COVID case rates slowed as this initiative hit the one million mark, but Atrium Health recognized the important work of getting masks to some of the most vulnerable populations was not complete. Atrium Health would not have been able to lead the mask distribution efforts and hit more than 3 million masks distributed without the continued support through its partnership with state, county and city entities, along with business and other non-profits.
Several successful distribution events throughout the last year include at Bank of America Stadium and Charlotte Motor Speedway, during the mass vaccination clinics, to nearly 90 daycares, faith communities, Historically Black Colleges and Universities, barber shops, homeless centers and many more.
Atrium Health will continue to distribute masks in the community, including during this summer's upcoming Kids Eat Free Program. For more information about the Million Mask Initiative, including a list of locations and times when residents can pick up masks, as well as participating partners, please visit www.AtriumHealth.org/freemasks.
About Atrium Health
Atrium Health is a nationally recognized leader in shaping health outcomes through innovative research, education and compassionate patient care. Atrium Health is an integrated, nonprofit health system with nearly 70,000 teammates serving patients at 37 hospitals and more than 1,350 care locations. It provides care under the Wake Forest Baptist Health name in the Winston-Salem, North Carolina, region and Atrium Health Navicent in Georgia. Atrium Health is renowned for its top-ranked pediatric, cancer and heart care, as well as organ transplants, burn treatments and specialized musculoskeletal programs. A recognized leader in experiential medical education and groundbreaking research, Wake Forest School of Medicine is the academic core of the enterprise, including Wake Forest Innovations, which is advancing new medical technologies and biomedical discoveries. Atrium Health is also a leading-edge innovator in virtual care and mobile medicine, providing care close to home and in the home. Ranked among U.S. News & World Report's Best Hospitals for cancer treatment and in eight pediatric specialties, Atrium Health has also received the American Hospital Association's Quest for Quality Prize and was the recipient of the 2020 Centers for Medicare & Medicaid Services Health Equity Award for its efforts to reduce racial and ethnic disparities in care. With a commitment to every community it serves, Atrium Health seeks to improve health, elevate hope and advance healing – for all, providing more than $2 billion per year in free and uncompensated care and other community benefits.