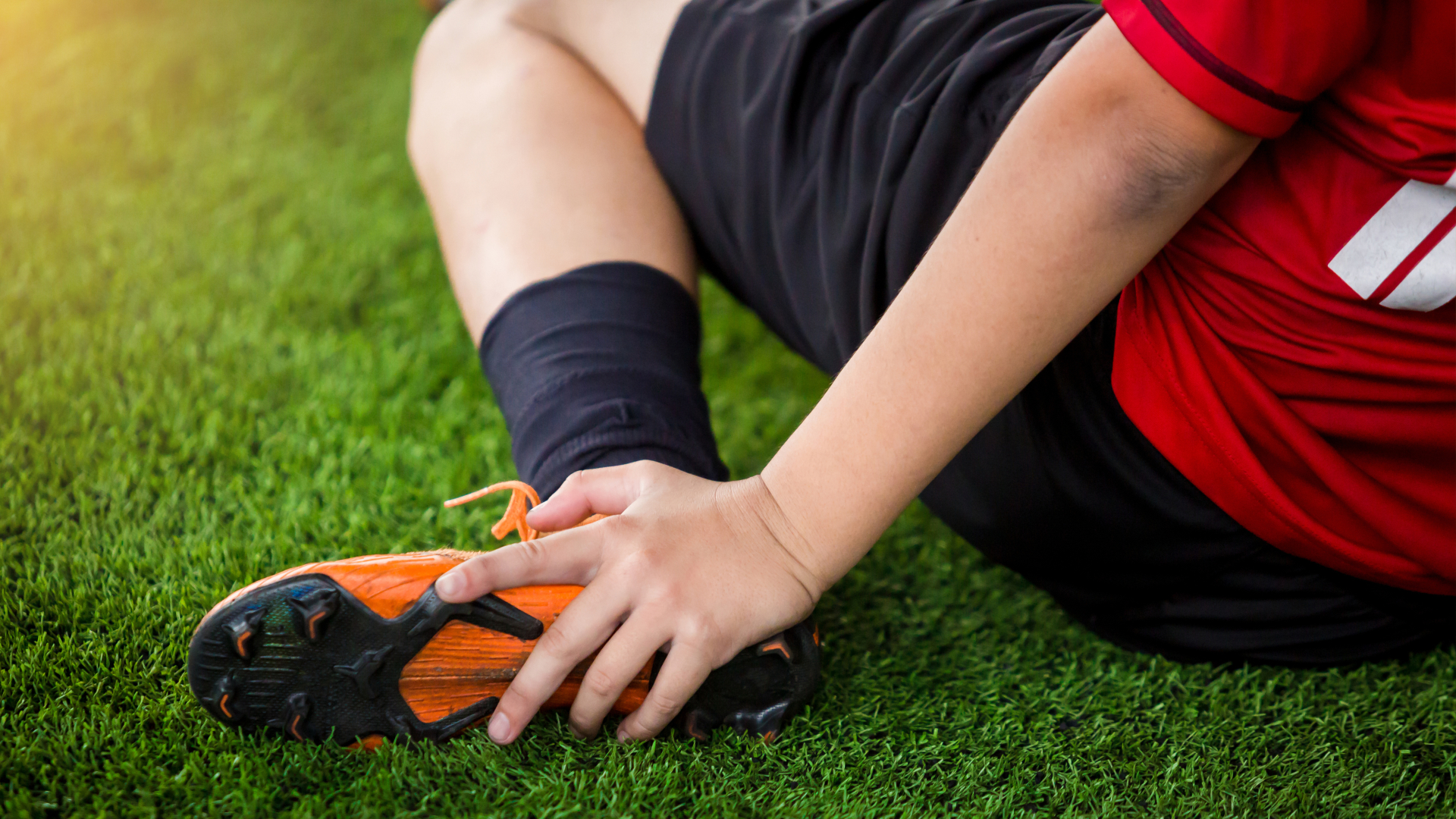 Musculoskeletal Institute is Exclusive Sports Medicine Provider for Union County Public Schools
08.04.2021
Atrium Health News |
Musculoskeletal Institute
CHARLOTTE, N.C., August 3, 2021 – To ensure residents of Union County have greater access to high quality, nationally recognized services of Atrium Health Musculoskeletal Institute (MSKI), Union County Public Schools (UCPS) and Atrium Health have agreed to a 10-year partnership to provide a variety of sports medicine services and health and wellness programs, through embedded certified athletic trainers and associated physician and provider coverage.
On July 1, MSKI began expanding its exclusive athletic training offerings to 10 public high schools for all sports, as well as basketball and cheerleading for the nine public middle schools with athletic programs. The goal of the partnership is to further enhance the athletic, student and school staff experience and to promote the safety of student-athletes. With over 25 years of history working closely with leaders in Union County to elevate care and reduce health disparities, Atrium Health is proud of its long time promise to impact change.
Students are the future and aiding their health by implementing school wellness programs is important to Atrium Health. The health and wellness programs to be offered include: CPR/First Aid/AED certification and training; mental health first aid education; access to a registered dietitian for sports performance; and "Heart of a Champion Day," which includes sports physicals as well as injury prevention seminars and education for coaches.
"We have over 3,500 Atrium Health teammates in Union County and, if you have a child that plays sports, you can trust that Atrium Health is here for you," said Dr. Claude T. Moorman III, president of Atrium Health Musculoskeletal Institute. "Since hiring Dr. Eric Warren last year, who has strong ties to the area, our relationship with Union County Public Schools has been a top priority. We're looking forward to bringing unparalleled care closer to home for its athletes and students."
Atrium Health Musculoskeletal Institute understands the value of investing in the communities it serves and currently works with several community organizations in the county including: United Way, Girls on the Run, and UCPS, through the Health Sciences Academy at Monroe Middle School. Additionally, Atrium Health plans to invest in literacy and mental health initiatives through the Union County Public Schools partnership.
"We are excited to expand our partnership with Atrium Health to provide athletic training services, sports medicine and health and wellness programs for our student-athletes," said Superintendent Andrew Houlihan, Ed.D. "The health and well-being of our students are extremely important and we are confident that this partnership will help us to provide quality care across the county."
"Our commitment to Union County is continuing to grow stronger, with a new hospital opening in Stallings at the end of the year and through the great partnerships we're building alongside it," said Michael Lutes, president of South Market for Atrium Health. "Having the opportunity to work with one of the state's largest and most successful school systems over the next ten years is a source of great pride for us. This exciting partnership with Union County Public Schools is another example of fulfilling our vision to be the first and best choice for all. We could not be more pleased."
No stranger to the Union County Public School system, Dr. Eric Warren, a sports medicine physician at Atrium Health Musculoskeletal Institute Orthopedics and Sports Medicine, views the partnership as the ultimate homecoming for Atrium Health.
"This is a full-circle moment in my career, given my previous experience serving as the medical director for the Union County Public School Athletics Program," Warren said. "I'm truly honored to be part of this joint venture with Union County Public Schools and to expand Atrium Health's exceptional musculoskeletal services into the school systems to ensure athletes, students and faculty can be seen by our nationally recognized medical experts, such as Dr. Dermot Phelan, who is the team cardiologist to the Carolina Panthers and a consultant cardiologist to the NBA, and Dr. Eric Kropf, who recently joined us after serving as the head team physician at Temple University and a consultant to the NHL's Philadelphia Flyers," said Warren.
About Atrium Health
Atrium Health is a nationally recognized leader in shaping health outcomes through innovative research, education and compassionate patient care. Atrium Health is an integrated, nonprofit health system with nearly 70,000 teammates serving patients at 40 hospitals and more than 1,400 care locations. It provides care under the Wake Forest Baptist Health name in the Winston-Salem, North Carolina, region, as well as Atrium Health Navicent and Floyd in Georgia. Atrium Health is renowned for its top-ranked pediatric, cancer and heart care, as well as organ transplants, burn treatments and specialized musculoskeletal programs. A recognized leader in experiential medical education and groundbreaking research, Wake Forest School of Medicine is the academic core of the enterprise, including Wake Forest Innovations, which is advancing new medical technologies and biomedical discoveries. Atrium Health is also a leading-edge innovator in virtual care and mobile medicine, providing care close to home and in the home. Ranked among U.S. News & World Report's Best Hospitals in eight pediatric specialties, Atrium Health has also received the American Hospital Association's Quest for Quality Prize and was the recipient of the 2020 Centers for Medicare & Medicaid Services Health Equity Award for its efforts to reduce racial and ethnic disparities in care. With a commitment to every community it serves, Atrium Health seeks to improve health, elevate hope and advance healing – for all, providing more than $2 billion per year in free and uncompensated care and other community benefits.