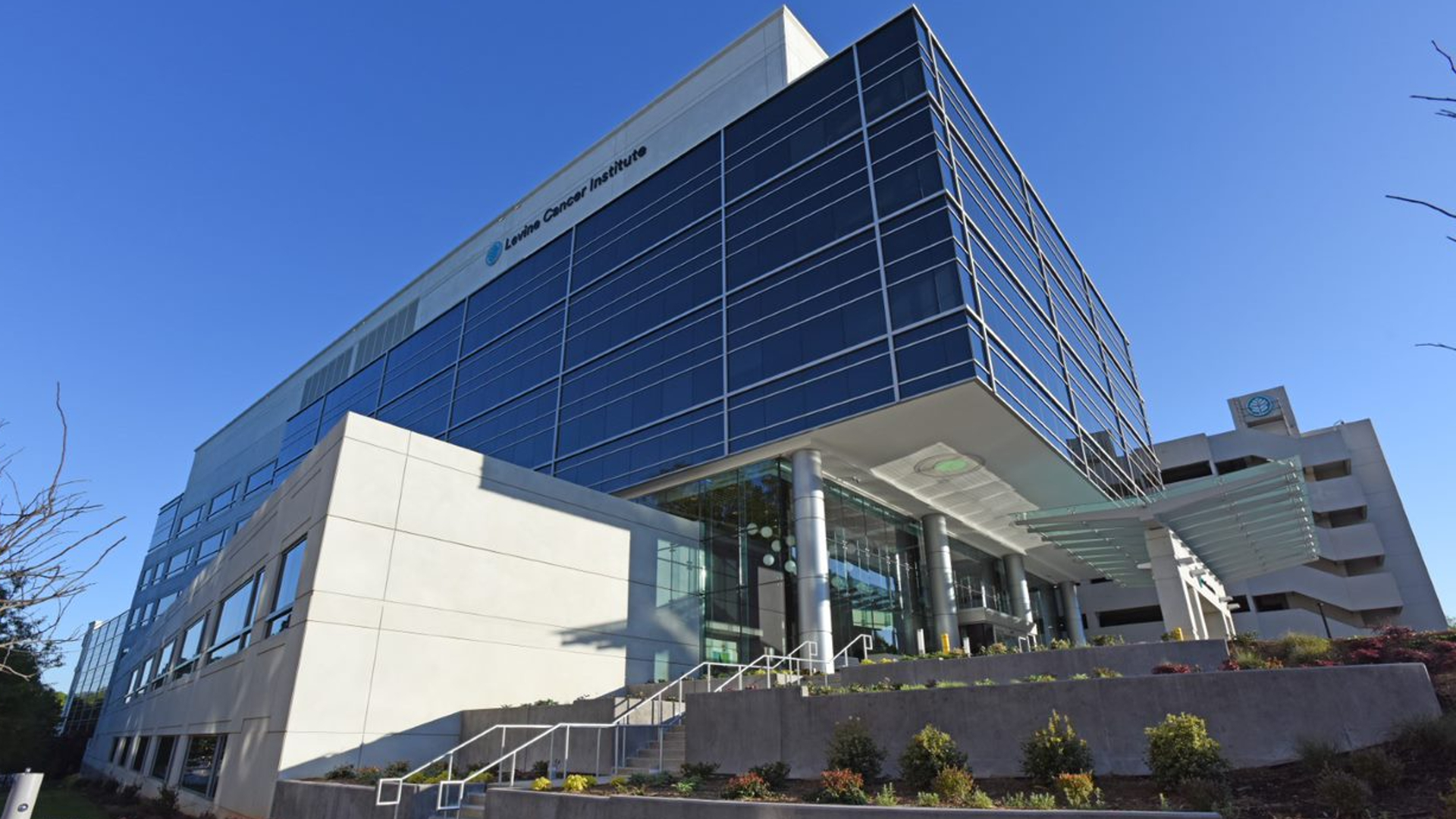 Atrium Health Levine Cancer Institute Awarded Highest Level of Achievement for Excellence in Person-Centered Care by Planetree Awards International
02.15.2022
Atrium Health News
Levine Cancer Institute only cancer center in United States and one of two worldwide to earn prestigious recognition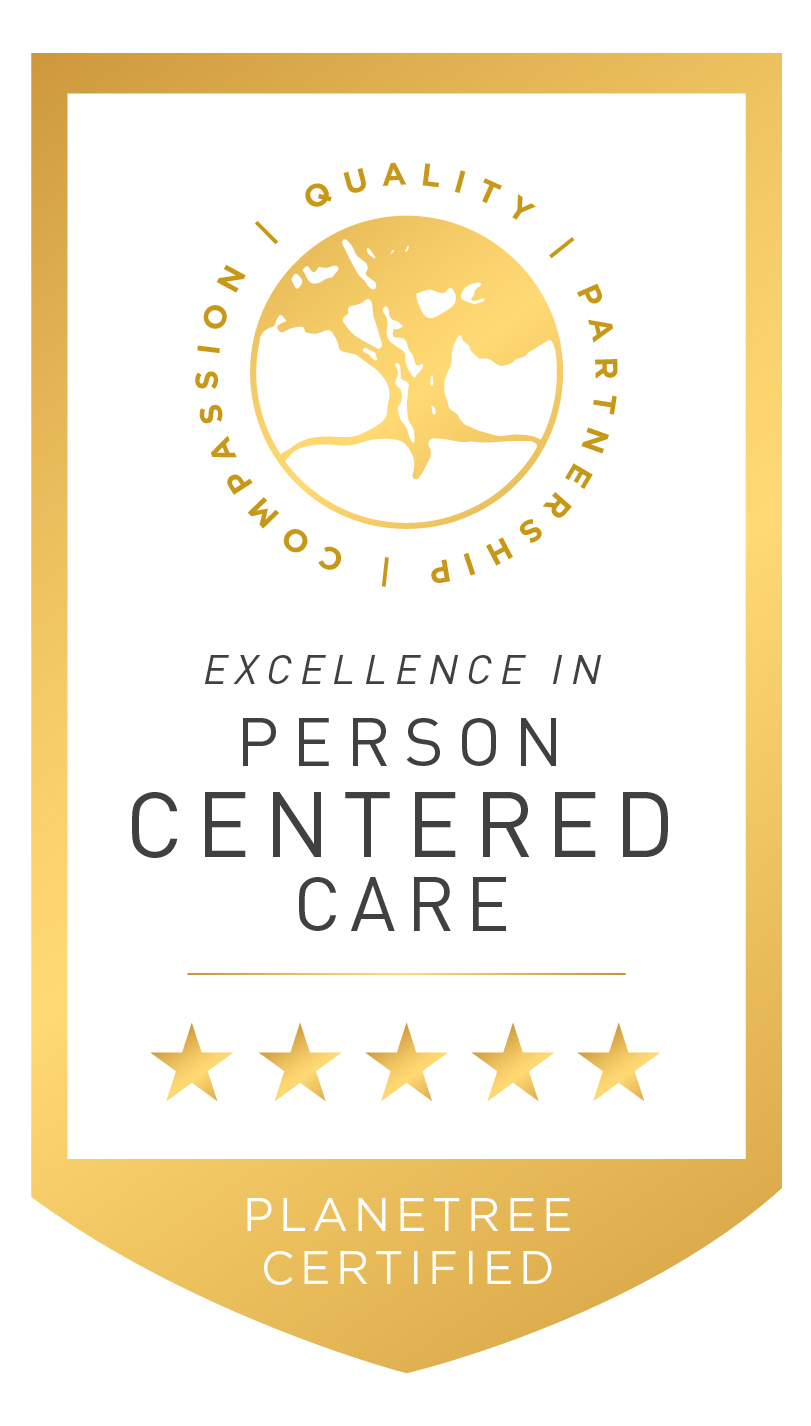 CHARLOTTE, N.C., Feb. 15, 2022 – Levine Cancer Institute (LCI) has once again been awarded Gold Certification for Excellence in Person-Centered Care by Planetree International. In 2017, LCI became the first cancer center in the world to earn the top designation for patient-centered cancer care delivery. Since then, LCI has diligently continued to expand their level of commitment to patients. LCI optimizes the patient experience with a focus on the active participation of patients and their families throughout the healthcare process, with an emphasis on partnership, compassion, transparency, inclusion, and quality. This unwavering dedication to patients has led to LCI's latest recognition by the Planetree International Organization.
The Person-Centered Care Certification® acknowledges the organization's achievement and innovation in the delivery of person-centered care, with the Gold Certification for Excellence in Person-Centered Care being the highest level of achievement based on evidence and standards. As documented by this international honor, LCI is dedicated to delivering world-class treatment that never overshadows its commitment to the real people, families and lives touched by the care provided by LCI teammates.
"The Planetree award helps us to focus each day on the needs and concerns of our patients and their caregivers," said Derek Raghavan, MD, president of Atrium Health Levine Cancer Institute. "While we consistently focus on all the medical aspects of care, we don't neglect the nuances and subtleties that are part of making patients feel safe and among friends. Our Planetree commitment extends to all aspects of our treatment and research and to all parts of our community."
Examples of this work in action include:
The establishment of a Patient and Family Advisory Council – an outlet for patients and families to share their input on how to improve the overall patient experience at LCI.
The creation of a lounge at LCI funded by the Carolina Panthers so family members of patients can rest or work while supporting a patient receiving treatment.
The founding of the first Financial Toxicity Tumor Board, which helps patients experiencing financial challenges with cancer receive support on how to best navigate the costs of cancer care.
Enhanced focus on ensuring that cancer patients safely and effectively receive appropriate care during the COVID-19 pandemic. This dedication to COVID-Safe care allowed LCI to publish national guidelines on this topic in the early stages of the pandemic so that other cancer centers have a trusted playbook to follow when navigating similar challenges.
Ongoing support to care for all through outreach programs that provide cancer education and screenings to more than 60,000 people per year, many of whom are underserved and impoverished.
The development of the first mobile CT scanning unit that screens underserved populations, mostly in rural environments, for lung cancer. Research conducted by LCI shows that with early interventions, they can offer a cure to some of these patients.
The lymphoma team has published data to show that minorities diagnosed with lymphoma do not have worse outcomes if optimally managed and survival figures are equivalent to those of patients who are well insured and well resourced, and which are equivalent to the best in the USA.
"The Planetree Certification is the only award that recognizes excellence in person-centeredness across the continuum of care," said Susan Frampton, president of Planetree International, a not-for-profit organization that has been at the forefront of the movement to transform healthcare from the perspective of patients for more than 40 years. "This Gold Certification signals to its patients and community that Levine Cancer Institute is an organization where staff partner with patients and families, and where patient and family comfort, dignity, empowerment and well-being are prioritized as key elements of providing top-quality clinical care."
Levine Cancer Institute is focused on the welfare of its patients and their caregivers, while simultaneously having a focus on providing the best medical care, the newest, most effective treatments, and a commitment to developing new approaches to diagnose and treat patients. Because of this deep level of responsibility to putting patients first, LCI is invited to participate in many clinical trials that have led to FDA approval of new anticancer treatments. A significant achievement in this space includes the enrollment of the first patient in the world on multiple groundbreaking trials.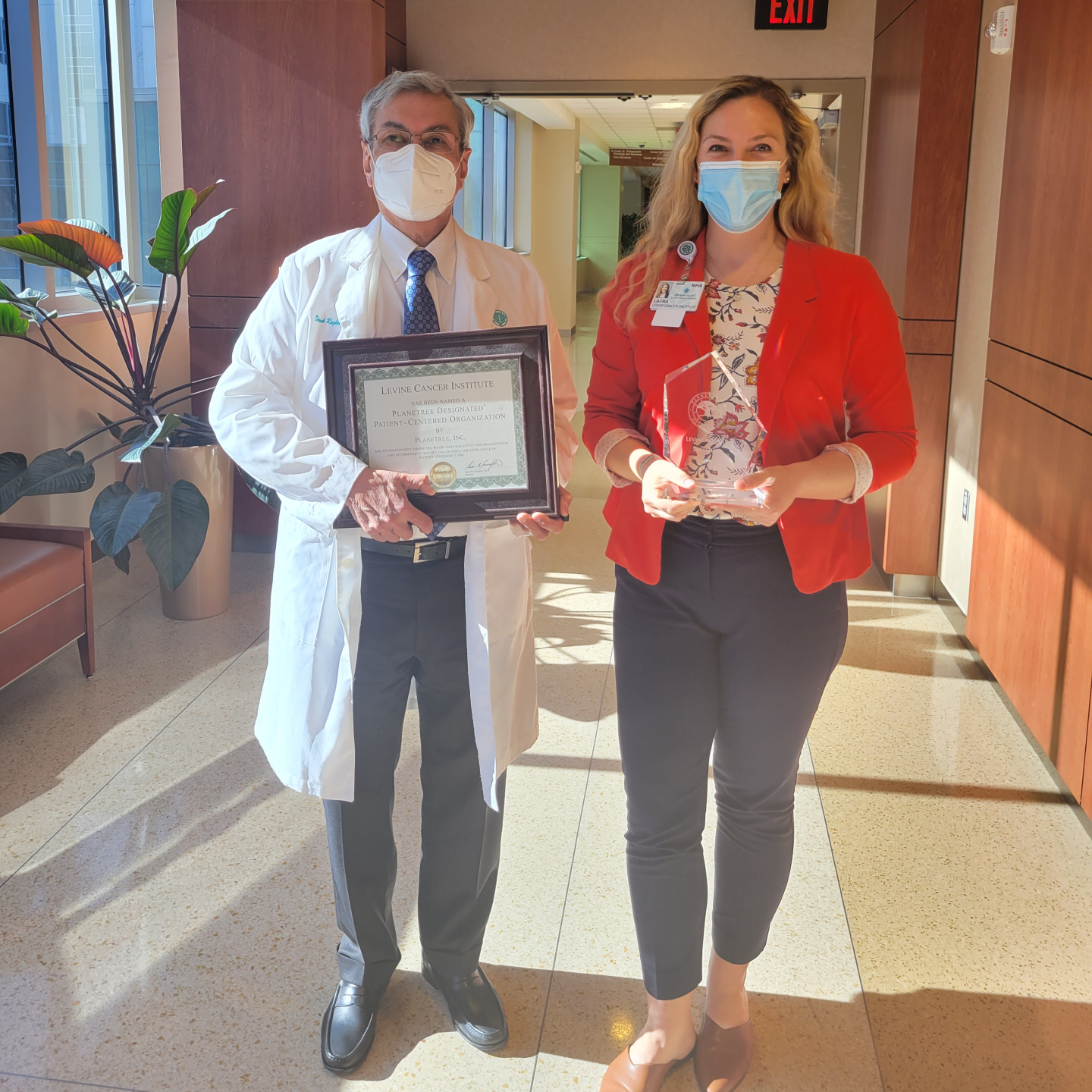 "Our work is a demonstration of not just advancing cancer research but providing real benefits to patients, weaving in unmatched support for the emotional, physical and financial challenges that cancer can cause, as early as possible," said Raghavan.
The criteria that Levine Cancer Institute satisfied to achieve Planetree Gold Certification reflect what patients, residents, family members and healthcare professionals in hundreds of focus groups say matters most to them during a healthcare experience. This qualitative data aligns with the growing evidence base for person-centered care, and establishes the Person-Centered Care Certification Program as a concrete framework for defining and measuring excellence in person-centeredness.
The criteria address components of a person-centered healthcare experience, including the quality of patient-provider interactions, access to information, family involvement and the physical environment of care. Importantly, the criteria also focus on how the organization supports staff, opportunities for staff, patients and families to have a voice in the way care is delivered, and the ways that Levine Cancer Institute is reaching beyond its walls to care for its community.
As part of the certification process — which included a validation assessment by representatives from Planetree — discussion with Levine Cancer Institute patients, families and current staff validated that specific person-centered policies are in place, including non-restrictive visiting hours and a shared medical record policy; that staff members at all levels are involved in the implementation of person-centered care; and that the organization's physical environment supports patient and family engagement in their care. The process also included a review of the organization's performance on patient experience and quality of care measures, and how measurement of these indicators improves organizational outcomes.
For more information on Planetree's Person-Centered Care Certification® Program, including the criteria, application process and more, visit planetree.org/certification.
About Atrium Health
Atrium Health is a nationally recognized leader in shaping health outcomes through innovative research, education and compassionate patient care. Based in Charlotte, North Carolina, Atrium Health is an integrated, nonprofit health system with more than 70,000 teammates serving patients at 40 hospitals and more than 1,400 care locations. It provides care under the Atrium Health Wake Forest Baptist name in the Winston-Salem, North Carolina, region, as well as Atrium Health Navicent and Atrium Health Floyd in Georgia and Alabama. Atrium Health is renowned for its top-ranked pediatric, cancer and heart care, as well as organ transplants, burn treatments and specialized musculoskeletal programs. A recognized leader in experiential medical education and groundbreaking research, Wake Forest University School of Medicine is the academic core of the enterprise, including Wake Forest Innovations, which is advancing new medical technologies and biomedical discoveries. Atrium Health is also a leading-edge innovator in virtual care and mobile medicine, providing care close to home and in the home. Ranked nationally among U.S. News & World Report's Best Hospitals in eight pediatric specialties and for rehabilitation, Atrium Health has also received the American Hospital Association's Quest for Quality Prize and its 2021 Carolyn Boone Lewis Equity of Care Award, as well as the 2020 Centers for Medicare & Medicaid Services Health Equity Award for its efforts to reduce racial and ethnic disparities in care. With a commitment to every community it serves, Atrium Health seeks to improve health, elevate hope and advance healing – for all, providing more than $2 billion per year in free and uncompensated care and other community benefits.
About Planetree International
Planetree International is a mission based not-for-profit organization that has partnered with over 700 healthcare organizations around the world and across the care continuum to transform how care is delivered. Powered by over 50,000 focus group attendees comprised of patients, families, and staff, and 40 years of experience working with healthcare organizations, the Planetree approach emphasizes the quality of human interactions that occur within healthcare settings, the importance of connecting healthcare personnel to the purpose and meaning of their work, and practical strategies for engaging patients and family members as true partners in care. These elements have been consolidated into the Person-Centered Care Certification® Program, which provides organizations with a structured process to guide culture change efforts that yield improvements in clinical and operational outcomes. Drawing on this experience, in 2017 Planetree partnered with the National Academy of Medicine to introduce an evidence-based Guiding Framework for Patient and Family Engaged Care.