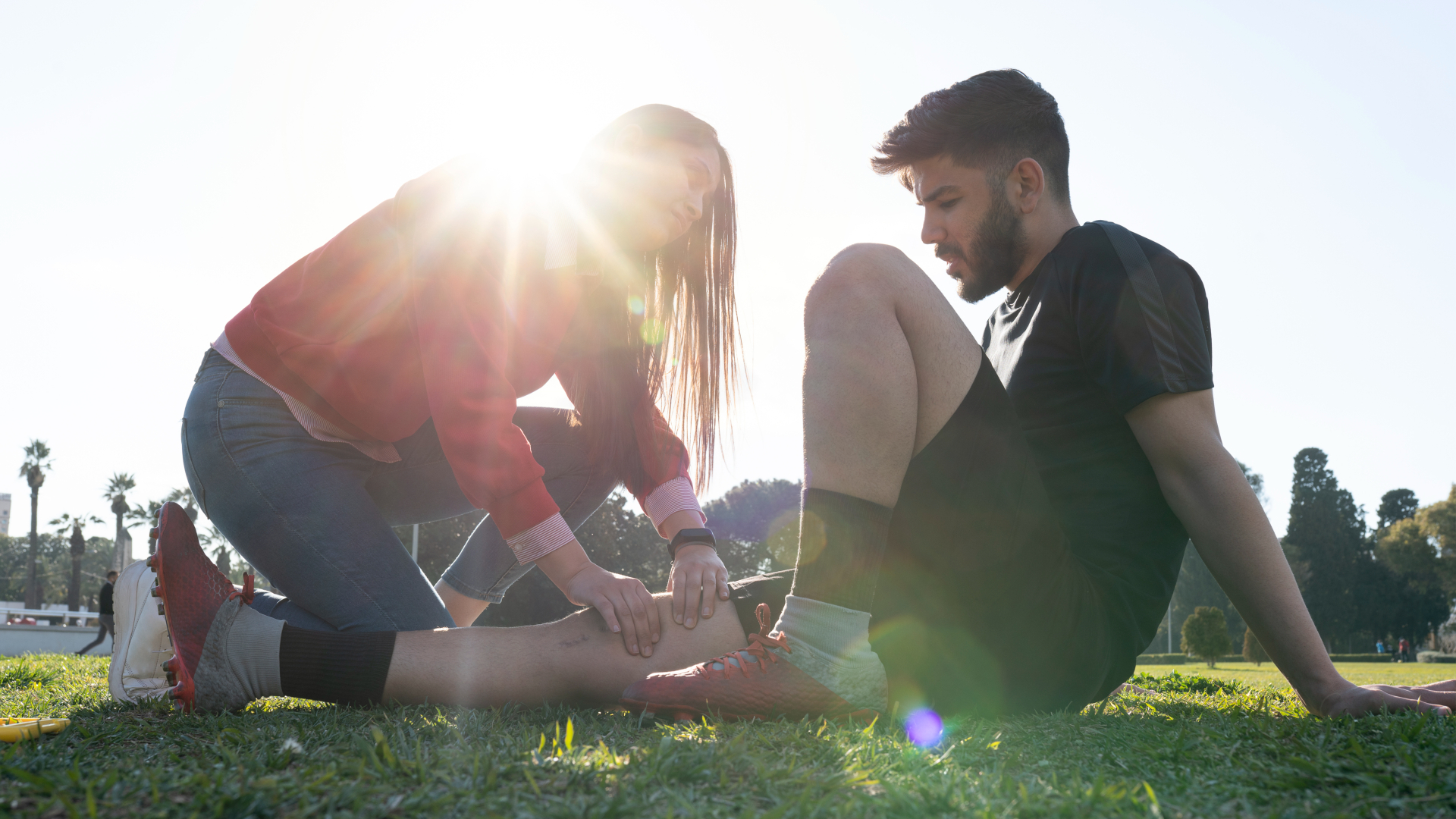 Atrium Health Musculoskeletal Institute Named the "Official Healthcare Provider of Wingate University Athletics"
02.17.2022
Atrium Health News |
Musculoskeletal Institute

Atrium Health agrees to a multi-year partnership for athletic-trainer services
CHARLOTTE, N.C., Feb. 17, 2022 – Atrium Health announced today a new, three-year partnership with Wingate University to provide a variety of sports medicine services, as well as support for the Wingate University Athletic Department. The goal of the partnership with the Wingate University Athletic Department is to ensure all student-athletes will receive expanded health care and support.
The health and wellness programs to be offered include CPR/First Aid/AED certification and training; mental health first aid education; access to a registered dietitian for sports performance; financial support for athletic-trainer services; and a dedicated medical director who will work with the university's team physician to provide protocol development, education and care navigation for the benefit of Wingate student-athletes. Dr. Eric Warren, a sports medicine physician at Atrium Health Musculoskeletal Institute Orthopedics and Sports Medicine, will serve as the medical director.
"This partnership will provide continued focus on student-athlete safety, such as concussion testing, injury prevention and sports nutrition," said Dr. Claude T. Moorman III, president of Atrium Health Musculoskeletal Institute. "We look forward to bringing unparalleled care to Wingate University students and athletes."
"As we continue to seek out opportunities to provide quality health care for our student-athletes, we are grateful to partner with Atrium Health," said Wingate University President Rhett Brown. "This partnership will allow our nearly 650 student-athletes to receive the kind of care that sets them up for success and well-being on and off the field."
At Wingate, MSKI professionals will be working with athletes on two dozen NCAA Division II teams. The Bulldogs have captured 13 straight SAC Echols Athletic Excellence awards and, in 2021, Wingate's baseball team won the national championship, while its women's triathlon team placed second, nationally, in its inaugural season. The university will add its 24th sport, women's field hockey, this fall.
Atrium Health has served the community in Union County for more than 25 years. It currently provides exclusive athletic training offerings to 10 public high schools there for all sports, as well as basketball and cheerleading for the nine public middle schools with athletic programs. In addition, a new hospital, Atrium Health Union West, is scheduled to open later this month, bringing care closer to home for local residents.
Atrium Health Musculoskeletal Institute understands the value of investing in the communities it serves and currently works with several other community organizations in the county, including United Way, Girls on the Run and Union County Public Schools.
About Atrium Health
Atrium Health is a nationally recognized leader in shaping health outcomes through innovative research, education and compassionate patient care. Based in Charlotte, North Carolina, Atrium Health is an integrated, nonprofit health system with more than 70,000 teammates serving patients at 40 hospitals and more than 1,400 care locations. It provides care under the Atrium Health Wake Forest Baptist name in the Winston-Salem, North Carolina, region, as well as Atrium Health Navicent and Atrium Health Floyd in Georgia and Alabama. Atrium Health is renowned for its top-ranked pediatric, cancer and heart care, as well as organ transplants, burn treatments and specialized musculoskeletal programs. A recognized leader in experiential medical education and groundbreaking research, Wake Forest University School of Medicine is the academic core of the enterprise, including Wake Forest Innovations, which is advancing new medical technologies and biomedical discoveries. Atrium Health is also a leading-edge innovator in virtual care and mobile medicine, providing care close to home and in the home. Ranked nationally among U.S. News & World Report's Best Hospitals in eight pediatric specialties and for rehabilitation, Atrium Health has also received the American Hospital Association's Quest for Quality Prize and its 2021 Carolyn Boone Lewis Equity of Care Award, as well as the 2020 Centers for Medicare & Medicaid Services Health Equity Award for its efforts to reduce racial and ethnic disparities in care. With a commitment to every community it serves, Atrium Health seeks to improve health, elevate hope and advance healing – for all, providing more than $2 billion per year in free and uncompensated care and other community benefits.
About Wingate University
Founded in 1896, Wingate University is a laboratory of difference-making that serves more than 3,400 students in North Carolina. Wingate offers 37 undergraduate majors as well as eight master's and five doctoral degrees. The University is home to the Cannon College of Arts and Sciences; the Levine College of Health Sciences; the Byrum School of Business; and the College of Professional Studies, which includes the Thayer School of Education and the School of Sport Sciences. The University's motto is "Faith, Knowledge, Service." Learn more at www.wingate.edu.