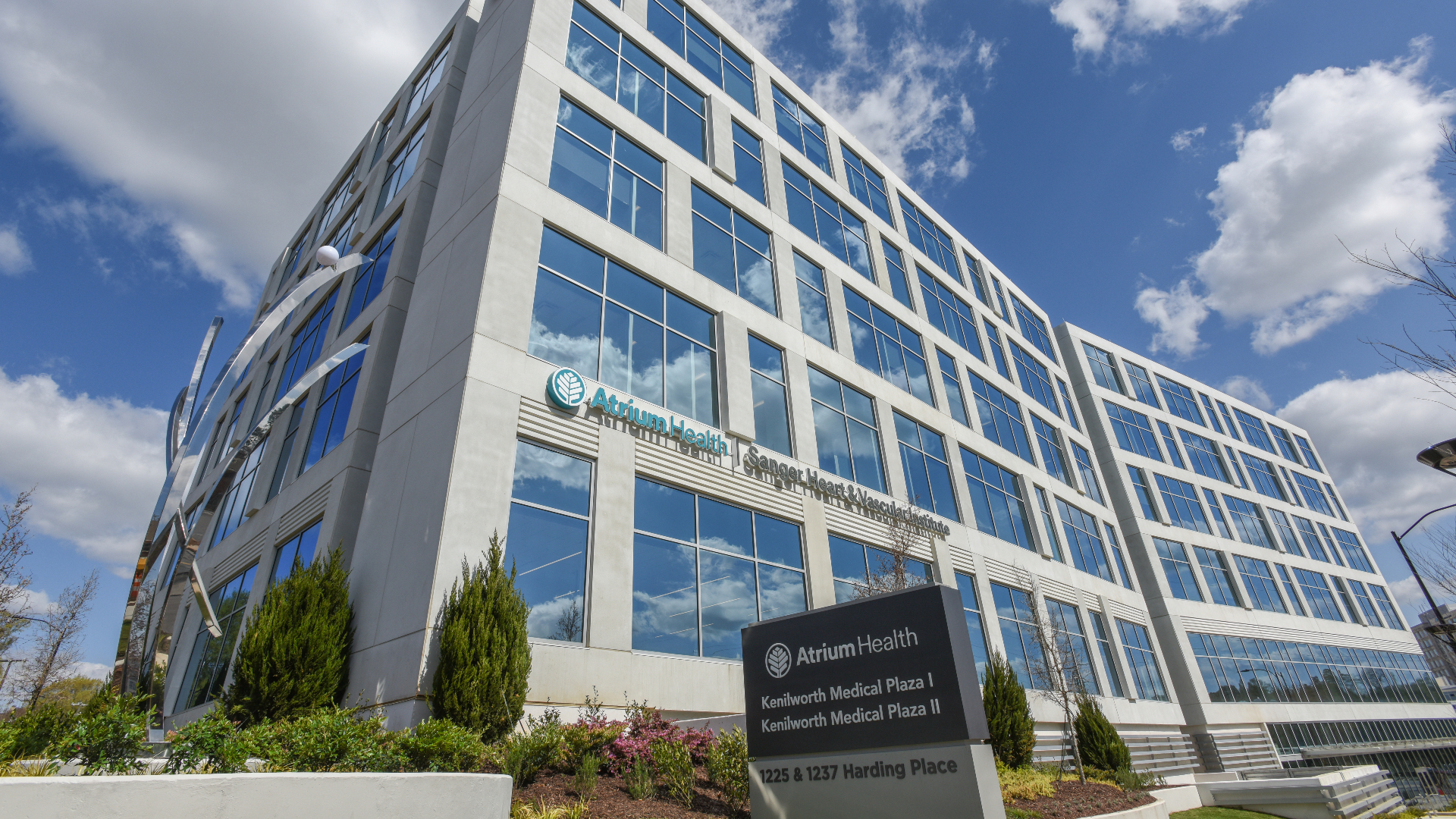 Atrium Health Sanger Heart and Vascular Institute Among the First in the World to Perform New Minimally Invasive Surgery
08.19.2022
Atrium Health News |
Sanger Heart & Vascular Institute
The procedure holds promise to treat many more patients with mitral valve disease
CHARLOTTE, N.C. Aug. 19, 2022 – Following a decades-long history of leadership in advanced techniques to repair and replace a diseased mitral valve, which is a problem with the valve located between the left atrium and left ventricle, a team of cardiologists and cardiac surgeons at Atrium Health Sanger Heart & Vascular Institute has become just the second team in the world to implant an advanced version of the Cephea transcatheter mitral valve replacement (TMVR) system.
The new artificial valve replacement procedure is performed in a minimally invasive way, eliminating the need for major heart surgery. Doctors make a small incision in the femoral vein (a large blood vessel in the thigh) and feed the device through the blood vessel. The team uses advanced imaging techniques to guide them to the location of the mitral valve. The replacement valve is made of a pig tissue material within a fabric-covered, self-expanding metal frame.
"With its advanced design, this new valve system is easy to deploy and stays in place. We hope it will prove to be a breakthrough," said Dr. Michael Rinaldi, interventional cardiologist and medical director of the Structural Heart Program at Sanger Heart & Vascular Institute. "It holds promise for patients with advanced mitral valve disease, many of whom are elderly and for whom conventional heart surgery is not recommended."
The procedure takes about 90 minutes, and most patients can expect to be mobile the next day. As with all patients who receive artificial valves, those who will have the new type of mitral valve replacement will need to take blood thinners to prevent clotting. With the new technique, most patients should be able to go home from the hospital within a few days.
The mitral valve keeps blood flowing through the heart to the rest of the body. Its leaflets open and close during each heartbeat. The mitral valve can become dysfunctional and leak, leading to elevated blood pressure in the lungs and subsequent fluid accumulation and shortness of breath. Mitral valve disease has many causes. Some forms of mitral valve disease can be present at birth, while mitral valve disease may also develop later in life. Several things can increase the risk of mitral valve disease, including certain infections that affect the heart, heart attack and some types of heart disease, along with previous radiation to the chest.
"It takes a coordinated team of specialists with expertise in treating valve diseases to provide the best care for patients with mitral valve disease," said Rinaldi.
Sanger Heart & Vascular Institute team members have been leaders in research and offering new therapeutic approaches to patients for both mitral and aortic valve diseases for the past 20 years. Recently, Sanger Heart & Vascular Institute hit a milestone in minimally invasive aortic value replacements (TAVR), having performed 2,022 successful procedures, where a patient's aortic valve is replaced using a catheter-based approach instead of open-heart surgery.
"I'm very proud of our nationally recognized, multidisciplinary team, which includes cardiologists, cardiac surgeons and advanced imaging specialists who work closely with our APPs and nurse navigators to provide the best therapies and take such good care of patients," said Rinaldi. "Our program has had tremendous growth because of that expertise and focus."
About Atrium Health  
Atrium Health is a nationally recognized leader in shaping health outcomes through innovative research, education, and compassionate patient care. Based in Charlotte, North Carolina, Atrium Health is an integrated, nonprofit health system with more than 70,000 teammates serving patients at 40 hospitals and more than 1,400 care locations. It provides care under the Atrium Health Wake Forest Baptist name in the Winston-Salem, North Carolina, region, as well as Atrium Health Navicent and Atrium Health Floyd in Georgia and Alabama. Atrium Health is renowned for its top-ranked pediatric, cancer and heart care, as well as organ transplants, burn treatments and specialized musculoskeletal programs. A recognized leader in experiential medical education and groundbreaking research, Wake Forest University School of Medicine is the academic core of the enterprise, including Wake Forest Innovations, which is advancing new medical technologies and biomedical discoveries. Atrium Health is also a leading-edge innovator in virtual care and mobile medicine, providing care close to home and in the home. Ranked nationally among U.S. News & World Report's Best Hospitals in eight pediatric specialties and for rehabilitation, Atrium Health has also received the American Hospital Association's Quest for Quality Prize and its 2021 Carolyn Boone Lewis Equity of Care Award, as well as the 2020 Centers for Medicare & Medicaid Services Health Equity Award for its efforts to reduce racial and ethnic disparities in care. With a commitment to every community it serves, Atrium Health seeks to improve health, elevate hope and advance healing – for all, providing $2.46 billion last year in free and uncompensated care and other community benefits.