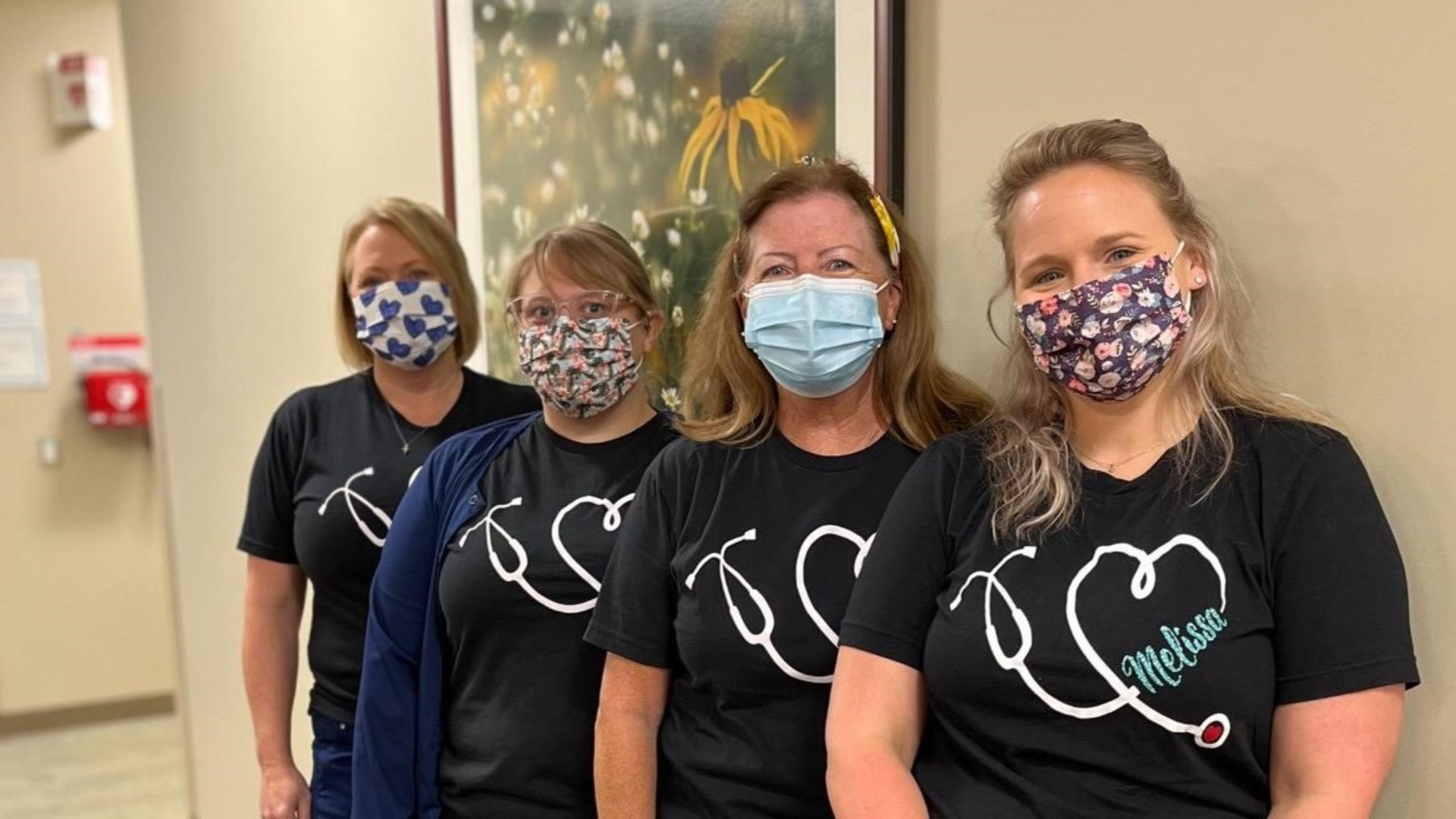 Atrium Health Levine Cancer Institute Achieves Recognition by European Society of Medical Oncology
09.13.2022
Atrium Health News |
Levine Cancer Institute
Prestigious distinction honors select integrated oncology and palliative care programs
CHARLOTTE, N.C., Sept. 13, 2022 – Atrium Health Levine Cancer Institute is one of just five cancer institutes in the nation to be recognized by the European Society of Medical Oncology (ESMO) as a designated center of integrated oncology and palliative care for the period 2023-2025. The ESMO Designated Centres of Integrated Oncology and Palliative Care Accreditation Program was initiated in 2003 to acknowledge select cancer centers that excel in partnering oncology and palliative care services, with the goal of improving research, education and clinical practice by setting standards for service development.
Levine Cancer Institute (LCI) first achieved ESMO designation in 2019 and, since then, has continued to expand its services and provide evidence based, whole-person care to thousands of patients each year. To achieve ESMO designation, LCI had to fulfill a set of 13 criteria, including pain relief, programmatic support for family members, participation in research, involvement in clinician education, expert care for inpatient symptom stabilization and more, all of which are based on recommendations from the World Health Organization guidelines on the provision of palliative care for patients with cancer.
"This international honor results from the culmination of many years of us integrating supportive oncology therapies and programs into the fabric of Atrium Health Levine Cancer Institute's comprehensive care for oncology patients," said Dr. Declan Walsh, chair of the department of supportive oncology. "It is a reflection of the continuous support and backing we have gotten for such work from leaders across Atrium Health, as well as the community at large, and we are privileged to be recognized for providing this unique level of service to all the patients we serve each day."
In 2010, Atrium Health embarked on a plan to remove obstacles to care by partnering with its network of more than 30 affiliated hospitals to recruit nationally prominent medical teams and share expertise in cancer care. That program evolved to become LCI and is now one of the largest cancer programs in the nation, serving more than 21,000 new patients each year. Today, with more than 30 locations and over 200 oncologists, LCI offers integrated oncology and palliative care services to all patients.
At Levine Cancer Institute's supportive oncology clinics, caring for the whole patient – and their families – includes helping them deal with stress, manage side effects, choose the right foods and sleep better. By offering palliative medicine, nutritional counseling, integrative modalities – such as acupuncture, massage, psychology, rehabilitation and art and music classes – the team helps improve and speed healing from diagnosis through survivorship. 
The supportive oncology program supports patients and their caregivers throughout their cancer journey, managing side effects of treatment, reducing risk for recurrence and improving quality of life, while also steering patients away from dangerous or potentially dangerous alternative interventions.
LCI's palliative care team provides safe, effective care to patients experiencing distress at any point in their cancer journey. The program operates five days a week and is available in six locations, covering more than a 100-mile radius in the Charlotte region.
About Atrium Health
Atrium Health is a nationally recognized leader in shaping health outcomes through innovative research, education and compassionate patient care. Based in Charlotte, North Carolina, Atrium Health is an integrated, nonprofit health system with more than 70,000 teammates serving patients at 40 hospitals and more than 1,400 care locations. It provides care under the Atrium Health Wake Forest Baptist name in the Winston-Salem, North Carolina, region, as well as Atrium Health Navicent and Atrium Health Floyd in Georgia and Alabama. Atrium Health is renowned for its top-ranked pediatric, cancer and heart care, as well as organ transplants, burn treatments and specialized musculoskeletal programs. A recognized leader in experiential medical education and groundbreaking research, Wake Forest University School of Medicine is the academic core of the enterprise, including Wake Forest Innovations, which is advancing new medical technologies and biomedical discoveries. Atrium Health is also a leading-edge innovator in virtual care and mobile medicine, providing care close to home and in the home. Ranked nationally among U.S. News & World Report's Best Hospitals in eight pediatric specialties and for rehabilitation, Atrium Health has also received the American Hospital Association's Quest for Quality Prize and its 2021 Carolyn Boone Lewis Equity of Care Award, as well as the 2020 Centers for Medicare & Medicaid Services Health Equity Award for its efforts to reduce racial and ethnic disparities in care. With a commitment to every community it serves, Atrium Health seeks to improve health, elevate hope and advance healing – for all, providing $2.46 billion last year in free and uncompensated care and other community benefits.