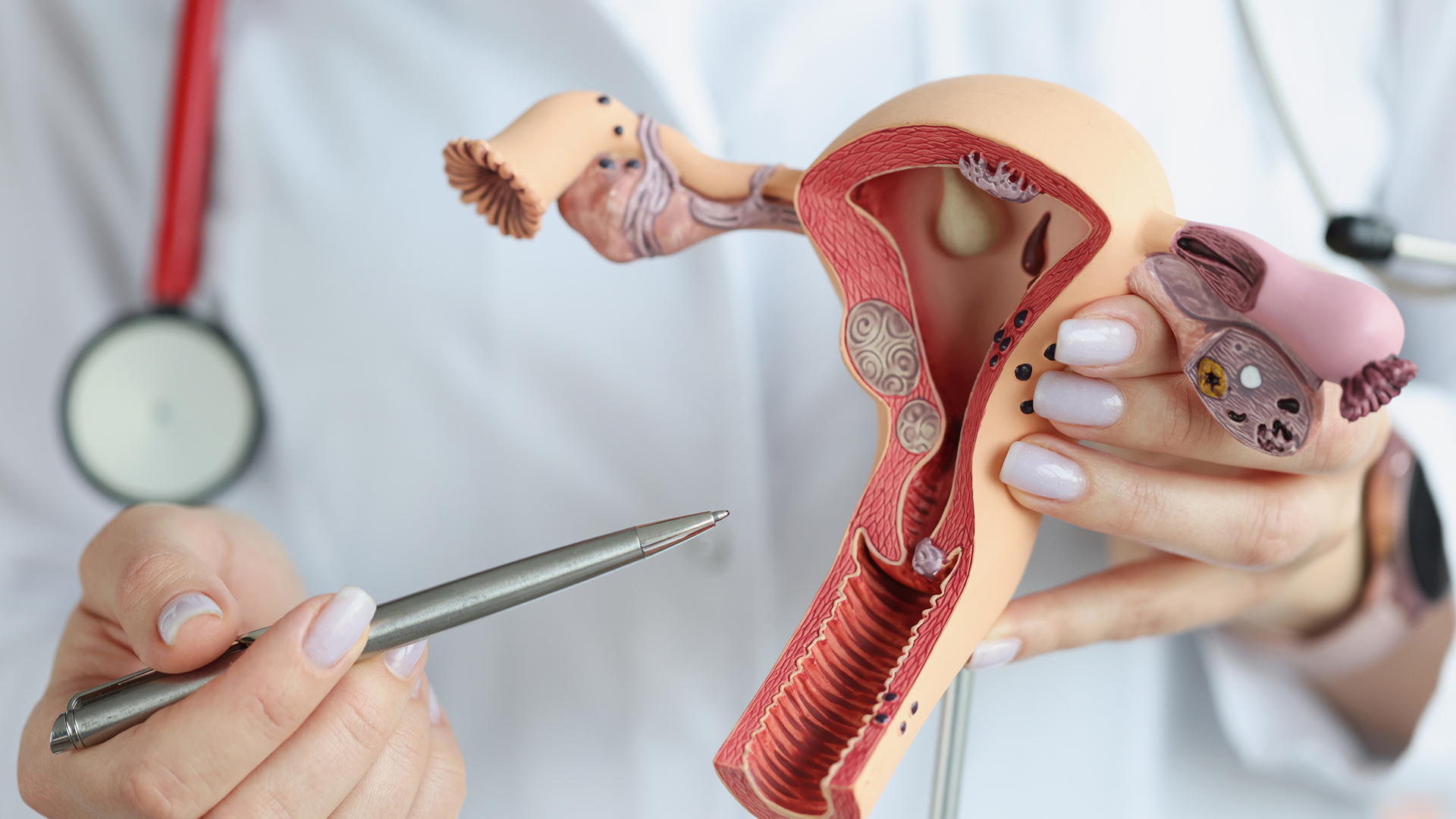 Atrium Health Levine Cancer Institute Offers New Clinical Trials for Ovarian Cancer
Gynecologic oncologists utilize research and treatments to improve patient outcomes
CHARLOTTE, N.C., Sept. 16, 2022 – With a growing portfolio of clinical trials and an internationally renowned gynecologic oncology team of experts, Atrium Health Levine Cancer Institute (LCI) is bringing promising ovarian cancer treatment options to patients in the Charlotte region and beyond. According to the American Cancer Society (ACS), ovarian cancer ranks fifth in cancer deaths among women. The ACS estimates that in 2022, more than 19,000 women will receive a new diagnosis of ovarian cancer, including 620 women who reside in North Carolina.
Gynecologic oncologists at LCI continuously provide access to trials for ovarian cancer patients, offering both new trials and new agents on a regular basis. Clinical trials are crucial for advancing ovarian cancer research and expanding ongoing treatment options for patients. Three standout ovarian cancer clinical trials in 2022 include:
STRO-002

:

A phase III international clinical trial led by

Dr.

Wendel Naumann

, a gynecologic oncologist at LCI. The trial evaluates the effectiveness and safety of STRO-002, a drug given every three weeks to patients with advanced epithelial ovarian cancer. LCI is currently the only North Carolina site offering this trial.

GOG

-

3051

: A phase II clinical trial led by

Dr.

Jubilee Brown

, a gynecologic oncologist at LCI. The trial evaluates the effectiveness and safety of biomarker-driven therapies in patients with persistent or recurrent rare epithelial ovarian tumors (BOUQUET). LCI is currently the only North Carolina site offering this trial.

NRG-GY019

: A phase III national trial led by

Dr.

Erin Crane

, a gynecologic oncologist at LCI. The trial is for patients with stage II to IV low-grade serous carcinoma of the ovary, fallopian tube, or peritoneum. The study compares hormonal treatment to chemotherapy followed by hormone treatment. If approved, this treatment could eliminate chemotherapy side effects for eligible patients.
"Part of our research strategy is to make sure we have new treatments to offer patients that perhaps they can't get elsewhere," said Naumann. "That's the advantage of going to a large cancer treatment center like Atrium Health Levine Cancer Institute. We can look at relatively rare mutations and match patients to trials that specifically target that mutation."
Ovarian Cancer Risk Factors
In observance of Ovarian Cancer Awareness Month, Atrium Health Women's Care and Levine Cancer Institute encourage women to learn the risk factors and symptoms of ovarian cancer. Women who are at a higher risk:
Are middle-aged or older

Have close family members (such as a mother, sister, aunt or grandmother) who have had ovarian cancer

Have a genetic abnormality, called BRCA1 or BRCA2, or

Lynch syndrome

, an inherited cancer syndrome that's associated with a higher cancer risk

Have had breast, uterine or colon cancer

Have endometriosis, a condition where tissue from the lining of the uterus grows elsewhere in the body

Have never given birth or had trouble getting pregnant
Ovarian Cancer Symptoms
Although there are no reliable screening tests for ovarian cancer, annual appointments with your gynecologist can lead to early detection and treatment. It's important to talk to your doctor if you have one or more of the following symptoms:
Vaginal bleeding (particularly if you are past menopause) or vaginal discharge that is not normal for you

Pain or pressure in the pelvic area

Abdominal or back pain

Bloating

Feeling full too quickly or having difficulty eating

A change in your bathroom habits, such as constipation or a more frequent need to urinate
Ovarian Cancer Risk Reduction
The following factors may reduce your risk of ovarian cancer, so talk to your physician about what's right for you:
Hormonal birth control, such as oral contraceptives

Breastfeeding

Having your fallopian tubes removed if you are finished having children or do not plan to have children
"Many women with ovarian cancer have symptoms for months before their diagnosis and are seen by many physicians before they are diagnosed," said Crane. "There is no effective screening method for ovarian cancer, so most cases are diagnosed at a late stage. It is important for women who are experiencing symptoms to advocate for themselves, contact their health providers and know their family history. If a woman has a relative with ovarian cancer or family members with breast cancer, she should ask her doctor about genetic testing."
LCI's gynecologic oncology division has pioneered the use of minimally invasive surgery for multiple types of cancer, including uterine and ovarian. Compared with traditional methods, these techniques allow patients to return to their normal lives much faster after surgery. To share their innovative research and best practices for ovarian cancer care, the team frequently collaborates with doctors and also mentors faculty through international partnerships in Eastern Europe. They also aid in the development of gynecologic oncology programs at the regional and multinational level.
About Atrium Health 
Atrium Health is a nationally recognized leader in shaping health outcomes through innovative research, education and compassionate patient care. Based in Charlotte, North Carolina, Atrium Health is an integrated, nonprofit health system with more than 70,000 teammates serving patients at 40 hospitals and more than 1,400 care locations. It provides care under the Atrium Health Wake Forest Baptist name in the Winston-Salem, North Carolina, region, as well as Atrium Health Navicent and Atrium Health Floyd in Georgia and Alabama. Atrium Health is renowned for its top-ranked pediatric, cancer and heart care, as well as organ transplants, burn treatments and specialized musculoskeletal programs. A recognized leader in experiential medical education and groundbreaking research, Wake Forest University School of Medicine is the academic core of the enterprise, including Wake Forest Innovations, which is advancing new medical technologies and biomedical discoveries. Atrium Health is also a leading-edge innovator in virtual care and mobile medicine, providing care close to home and in the home. Ranked nationally among U.S. News & World Report's Best Hospitals in eight pediatric specialties and for rehabilitation, Atrium Health has also received the American Hospital Association's Quest for Quality Prize and its 2021 Carolyn Boone Lewis Equity of Care Award, as well as the 2020 Centers for Medicare & Medicaid Services Health Equity Award for its efforts to reduce racial and ethnic disparities in care. With a commitment to every community it serves, Atrium Health seeks to improve health, elevate hope and advance healing – for all, providing $2.46 billion last year in free and uncompensated care and other community benefits.