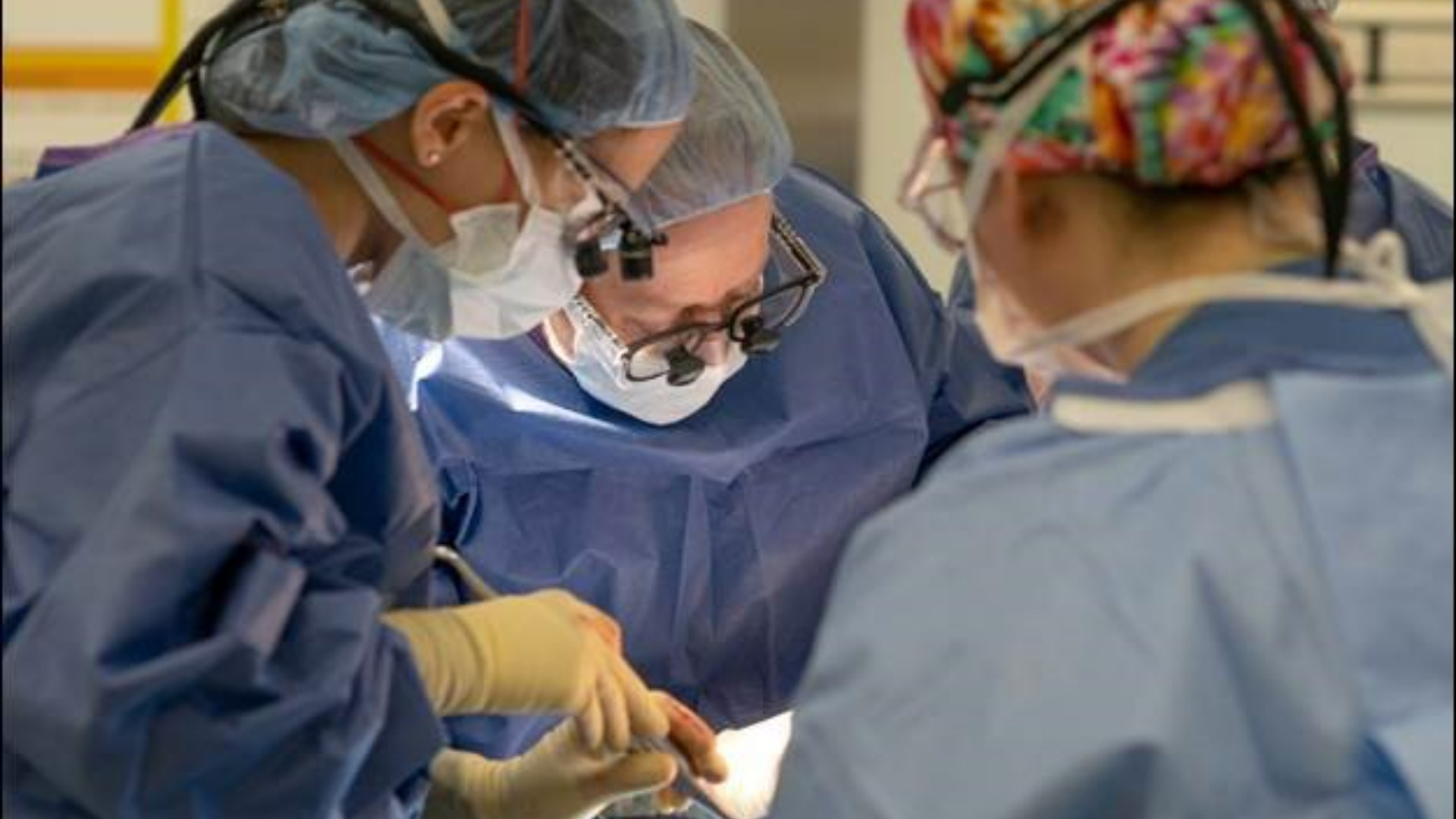 Two Atrium Health Hospitals Become the Only Hospitals in North Carolina to Receive Prestigious Surgery Verification
01.30.2023
Atrium Health News
Hospitals recognized by the American College of Surgeons Quality Verification Program
CHARLOTTE AND WINSTON-SALEM, N.C., Jan. 27, 2023 – Atrium Health Carolinas Medical Center and Atrium Health Wake Forest Baptist Medical Center are the first and only hospitals in North Carolina – and among only 28 in the world – to receive international recognition by the American College of Surgeons (ACS) Quality Verification Program.
The inaugural group includes 25 U.S. hospitals and three international hospitals – two in Japan and one in Australia.
According to the ACS, the Quality Verification Program standards provide a proven and standardized method for establishing, measuring and improving a hospital's quality infrastructure across all surgical departments.
In 2018, Atrium Health Wake Forest Baptist Medical Center served as the first pilot site for the program and helped the ACS develop the standards. Atrium Health Wake Forest Baptist surgeons then worked closely with Atrium Health Carolinas Medical Center when they became a pilot site in 2019.
"Our teams at Carolinas Medical Center and Wake Forest Baptist Medical Center partnered to embark on this quality journey and achieve this outstanding milestone," said Dr. Brent Matthews, vice president and chief surgeon for Atrium Health's greater Charlotte region and chair of surgery at Atrium Health Carolinas Medical Center. "Their work has strengthened our quality program even further and will enhance patient care in our facilities."
"This prestigious verification lets our patients, community and teammates know that we have the safest and highest standards and the best resources to ensure superior surgical care, from before surgery all the way through discharge," said Dr. J. Wayne Meredith, chief of surgery at Atrium Health Wake Forest Baptist and professor and chair of surgery at Wake Forest University School of Medicine.
"As an academic learning health system, we are committed to developing and delivering innovative, high-quality care," Meredith said. "We are honored to have had such an important role in helping the ACS develop this program, and we are proud we could help elevate surgical care at other hospitals across the country and around the world."
Both hospitals received site visits and comprehensive assessments by the ACS team, which included recommendations on engaging the entire team – from leadership to front line providers – to create and maintain an ongoing culture of safety and quality.
The current verification period runs through 2025.
---
About Atrium Health
Atrium Health is a nationally recognized leader in shaping health outcomes through innovative research, education and compassionate patient care. Based in Charlotte, North Carolina, Atrium Health is an integrated, nonprofit health system with more than 70,000 teammates serving patients at 40 hospitals and more than 1,400 care locations. Atrium Health is part of Advocate Health, the fifth-largest nonprofit health system in the United States, which was created from the combination with Advocate Aurora Health. It provides care under the Atrium Health Wake Forest Baptist name in the Winston-Salem, North Carolina, region, as well as Atrium Health Navicent and Atrium Health Floyd in Georgia and Alabama. Atrium Health is renowned for its top-ranked pediatric, cancer and heart care, as well as organ transplants, burn treatments and specialized musculoskeletal programs. A recognized leader in experiential medical education and groundbreaking research, Wake Forest University School of Medicine is the academic core of the system, including Wake Forest Innovations, which is advancing new medical technologies and biomedical discoveries. Atrium Health is also a leading-edge innovator in virtual care and mobile medicine, providing care close to home and in the home. Ranked nationally among U.S. News & World Report's Best Hospitals in eight pediatric specialties and for rehabilitation, Atrium Health has also received the American Hospital Association's Quest for Quality Prize and its 2021 Carolyn Boone Lewis Equity of Care Award, as well as the 2020 Centers for Medicare & Medicaid Services Health Equity Award for its efforts to reduce racial and ethnic disparities in care. With a commitment to every community it serves, Atrium Health seeks to improve health, elevate hope and advance healing – for all, providing $2.46 billion last year in free and uncompensated care and other community benefits.
###