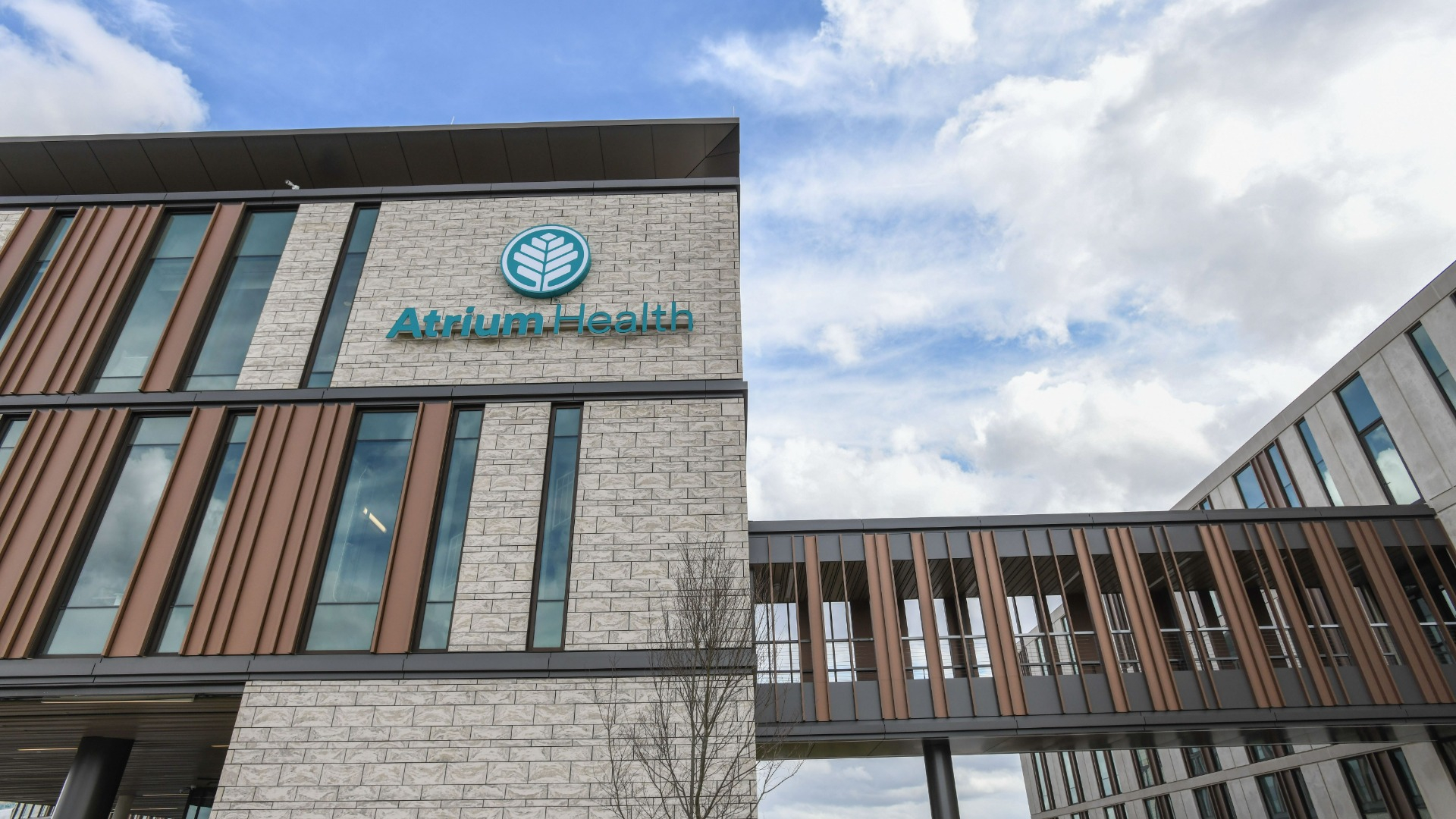 Atrium Health Earns "2023 ENERGY STAR® Partner of the Year – Sustained Excellence Award"
04.21.2023
Atrium Health News
Atrium Health raises bar with sixth straight year of recognition by Environmental Protection Agency
CHARLOTTE, N.C., April 21, 2023 – As Atrium Health prepares to celebrate Earth Day, it has received the "2023 ENERGY STAR® Partner of the Year – Sustained Excellence Award" from the Environmental Protection Agency and the Department of Energy. It is the sixth consecutive year Atrium Health has been recognized by the EPA for its energy efficiency programs and its 26 Energy Star certified buildings.
"Receiving the EPA's highest award for six years in a row demonstrates Atrium Health's recognition, prioritization and commitment to environmental stewardship and it is an honor to be part of this important initiative," said Michael Roberts, director of energy services for Atrium Health. "This award showcases Atrium Health's continued pursuit of operational excellence and cost effectiveness. This year the scope includes an expanded footprint as Atrium Health has grown and to see this program expand to new facilities is especially rewarding. We know human health and environmental health are connected, so this is an important part of our mission to improve health, elevate hope and advance healing – for all."
Atrium Health has been involved with the Energy Star Partnership for more than 10 years, becoming an "Energy Star Partner" in 2013, an "Energy Star Partner of the Year" in 2018 and 2019, and a "Partner of the Year – Sustained Excellence" for each successive year beginning in 2020. Atrium Health is one of only two health systems to receive this highly coveted designation for two or more consecutive years.
Atrium Health began its energy efficiency journey in 2012, setting a goal to achieve a 20% energy reduction over five years. Since then, the organization has invested over $12.5 million in energy efficiency projects, such as lighting retrofits and efficient temperature regulation control strategies in operating suites. Atrium Health met its 20% goal and has now surpassed a 35% reduction from the 2012 baseline. This reduction in energy directly reduces the organization's carbon footprint, as energy is a major contributor to carbon emissions.
Atrium Health teammates have developed quarterly virtual "green tea chats," in which over 200 sustainability champions within the organization meet to collaborate on energy savings and other sustainability best practices at their facilities and boost engagement.
"As we accelerate historic efforts to address climate change, public-private partnerships will be essential to realizing the scale of our ambition," said EPA Administrator Michael S. Regan. "I applaud this year's Energy Star award winners for working with EPA to deliver a clean energy future that saves American consumers and businesses money and creates jobs."
Each year, the Energy Star program honors a group of businesses and organizations that have made outstanding contributions to protecting the environment through superior energy achievements. Energy Star award winners lead their industries in the production, sale and adoption of energy-efficient products, homes, buildings, services and strategies.
For more information, visit Atrium Health's environmental sustainability page.
---
About Atrium Health
Atrium Health is a nationally recognized leader in shaping health outcomes through innovative research, education and compassionate patient care. Based in Charlotte, North Carolina, Atrium Health is part of Advocate Health, the fifth-largest nonprofit health system in the United States, which was created from the combination with Advocate Aurora Health. A recognized leader in experiential medical education and groundbreaking research, Wake Forest University School of Medicine is its academic core. Atrium Health is renowned for its top-ranked pediatric, cancer and heart care, as well as organ transplants, burn treatments and specialized musculoskeletal programs Atrium Health is also a leading-edge innovator in virtual care and mobile medicine, providing care close to home and in the home. Ranked nationally among U.S. News & World Report's Best Hospitals in eight pediatric specialties and for rehabilitation, Atrium Health has also received the American Hospital Association's Quest for Quality Prize and its 2021 Carolyn Boone Lewis Equity of Care Award, as well as the 2020 Centers for Medicare & Medicaid Services Health Equity Award for its efforts to reduce racial and ethnic disparities in care. With a commitment to every community it serves, Atrium Health seeks to improve health, elevate hope and advance healing – for all, providing $2.46 billion last year in free and uncompensated care and other community benefits.
About Advocate Health
Advocate Health is the fifth-largest nonprofit integrated health system in the United States – created from the combination of Advocate Aurora Health and Atrium Health. Providing care under the names Advocate Health Care in Illinois, Atrium Health in the Carolinas, Georgia and Alabama, and Aurora Health Care in Wisconsin, Advocate Health is a national leader in clinical innovation, health outcomes, consumer experience and value-based care, with Wake Forest University School of Medicine serving as the academic core of the enterprise. Headquartered in Charlotte, North Carolina, Advocate Health serves nearly 6 million patients and is engaged in hundreds of clinical trials and research studies. It is nationally recognized for its expertise in cardiology, neurosciences, oncology, pediatrics and rehabilitation, as well as organ transplants, burn treatments and specialized musculoskeletal programs. Advocate Health employs nearly 150,000 team members across 67 hospitals and over 1,000 care locations and offers one of the nation's largest graduate medical education programs with over 2,000 residents and fellows across more than 200 programs. Committed to equitable care for all, Advocate Health provides nearly $5 billion in annual community benefits.
###