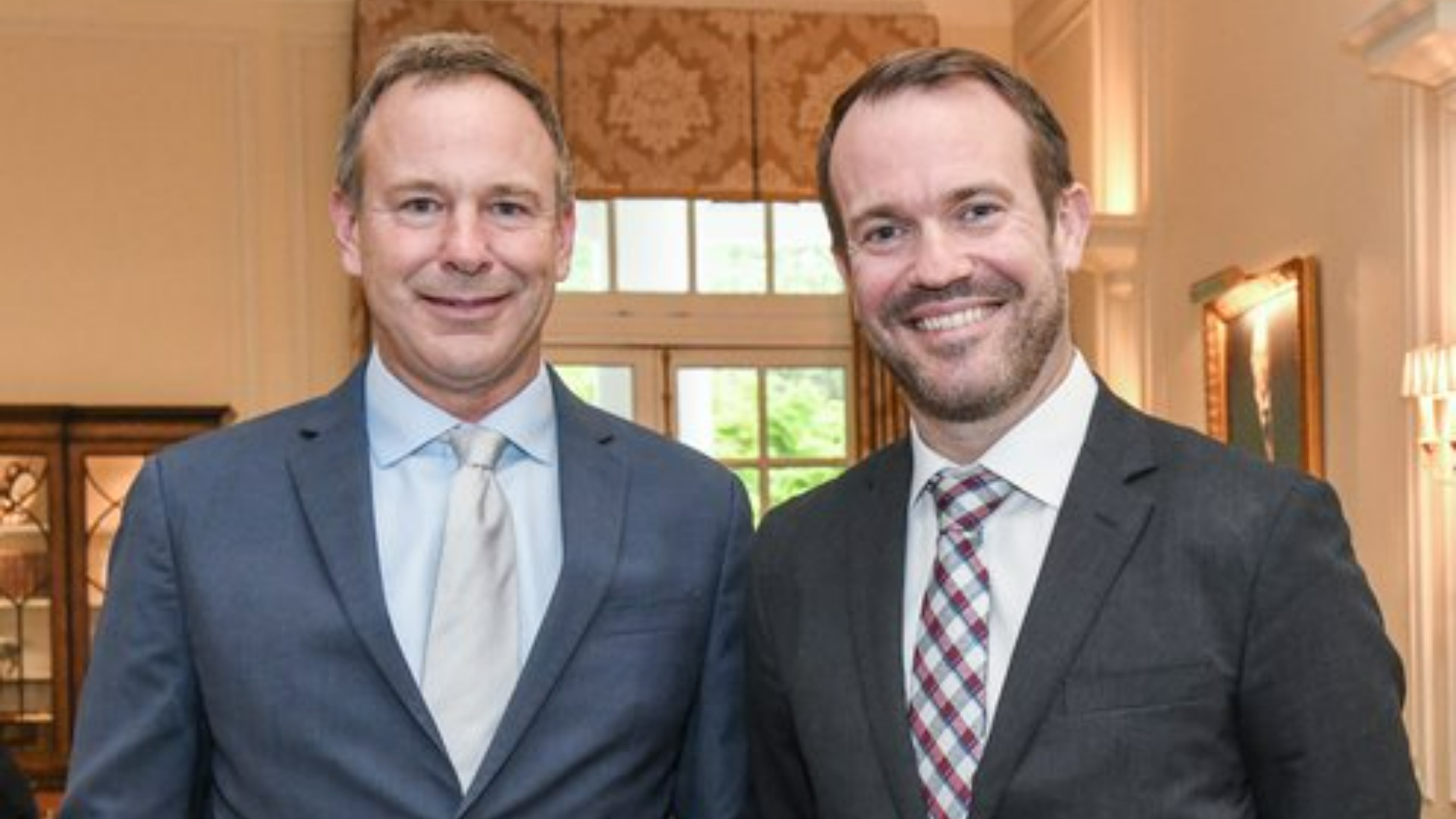 $5 Million Gift Endows Chairs, Enhances Programs at Atrium Health Sanger Heart & Vascular Institute
06.28.2023
Atrium Health News |
Sanger Heart & Vascular Institute
Gift to expand and sustain excellence in cardiovascular care in region
CHARLOTTE, N.C., June 28, 2023 – A $5 million gift to Atrium Health Foundation's Giving Hope campaign will further advance education and cardiovascular performance programs at Atrium Health Sanger Heart & Vascular Institute. The gift from Margaret and Smoky Bissell will establish The Gragg Endowed Chair in Cardiovascular Medicine and The Gragg Center for Cardiovascular Performance. Also being introduced is The Siverling Endowed Chair in Vascular Surgery that was previously funded by a gift from Bissell Ballantyne.
"Transformational gifts, such as these, help position us among the best health systems in the country," said Dr. Geoffrey Rose, president of Atrium Health Sanger Heart & Vascular Institute. "We are grateful to Margaret and Smoky for their ongoing generosity and for their commitment to advancing cardiovascular care in the Carolinas."
Over the past two decades, Margaret and Smoky Bissell have sparked advancement and excellence in health care across Atrium Health, supporting Sanger Heart & Vascular Institute, Atrium Health Levine Cancer Institute, Atrium Health Levine Children's Hospital and the new David L. Conlan Center at Atrium Health Carolinas Rehabilitation. The family is known for making gifts to honor others, rather than for personal recognition.
"We are pleased to honor two fabulous physicians for the world class care received by members of our Bissell Ballantyne family," said Smoky Bissell, whose wife's family name, Gragg, and business partner Annette Siverling, are both recognized by the gift.
Dr. Frank Arko III, chief of vascular and endovascular surgery and co-director for the Center for Aortic Disease at Sanger Heart & Vascular Institute, has been named the inaugural holder of the Siverling Endowed Chair in Vascular Surgery. Arko was the first surgeon in the world to implant a branched stent graft specifically designed for branch vessel repair of a thoracic aortic aneurysm and is involved in some of the nation's top clinical trials.
The first recipient of the Gragg Endowed Chair in Cardiovascular Medicine, Dr. Dermot Phelan, serves as Sanger Heart & Vascular Institute's medical director of cardiovascular imaging, director of sports cardiology and co-director of the Hypertrophic Cardiomyopathy Center. Although he cares for athletes of all skill levels and ages, he is renowned as the team cardiologist for the Carolina Panthers and the cardiology consultant to the National Football League's annual scouting combine.
"Endowed chairs are the gold standard of faculty distinction and recognition," said Rose, who underscored the importance of endowed positions in helping recruit and retain the best and brightest in their fields and having a lasting impact on patients and families served by Atrium Health. "This generous donation will help continue to drive innovation in education and cardiovascular care delivery."
The Gragg Center for Cardiovascular Performance will house sports cardiology and cardiac rehabilitation services at Sanger Heart & Vascular Institute. Cardiac rehab offers patients supervised exercise, nutrition counseling, medication management and more, to help reduce the risk of advanced heart disease. A relatively new section of cardiology, sports cardiology is designed to evaluate and treat athletes or people who are highly active. The ultimate purpose of the Gragg Center is to help both athletes and patients get back to doing the things they love, in a safe fashion.
"We thank the Bissells for their vision and hope they inspire others in our community to follow their lead and give generously to help advance health, hope and healing for all in our region," said Rose.
---
About Atrium Health Foundation
Founded in 1959, Atrium Health Foundation is one of the largest charitable foundations in Charlotte. As the point of contact for all contributions benefiting Atrium Health in the Charlotte region, the Foundation inspires transformational giving to improve health, elevate hope, and advance healing – for ALL. Through its current Giving Hope Campaign, Atrium Health Foundation is supporting Atrium Health's efforts to create the learning health system of the future by building healthy communities, outstanding education programs, preeminent research, and exemplary facilities.
About Atrium Health Atrium Health is a nationally recognized leader in shaping health outcomes through innovative research, education and compassionate patient care. Based in Charlotte, North Carolina, Atrium Health is part of Advocate Health, the third-largest nonprofit health system in the United States, which was created from the combination with Advocate Aurora Health. A recognized leader in experiential medical education and groundbreaking research, Wake Forest University School of Medicine is its academic core. Atrium Health is renowned for its top-ranked pediatric, cancer and heart care, as well as organ transplants, burn treatments and specialized musculoskeletal programs Atrium Health is also a leading-edge innovator in virtual care and mobile medicine, providing care close to home and in the home. Ranked nationally among U.S. News & World Report's Best Hospitals in eight pediatric specialties and for rehabilitation, Atrium Health has also received the American Hospital Association's Quest for Quality Prize and its 2021 Carolyn Boone Lewis Equity of Care Award, as well as the 2020 Centers for Medicare & Medicaid Services Health Equity Award for its efforts to reduce racial and ethnic disparities in care. With a commitment to every community it serves, Atrium Health seeks to improve health, elevate hope and advance healing – for all, providing $2.46 billion last year in free and uncompensated care and other community benefits.
###