Atrium Health Now Offering 24-Hour Virtual Primary Care
09.13.2023
Atrium Health News
Convenient, personalized, same-day or next-day appointments offered virtually via secure video visits
CHARLOTTE, N.C., Sept. 14, 2023 – Need to see a doctor at 2 a.m.? With Atrium Health Primary Care Virtual Family Medicine, patients in North and South Carolina can see a family medicine provider anytime – and for most of their health care needs. From preventive medicine and sick visits to care for chronic conditions, appointments are available 24/7 and performed over secure video chat. Visits are also available for mental health screenings, chronic disease management and online prescription refills. Atrium Health's virtual family medicine practice offers a digital health care service to individuals who want to establish a virtual primary care relationship and have virtual health care appointments with a dedicated, trusted physician.
"Right now, we have board-certified family medicine physicians who make up this virtual-only practice," says Dr. Brian Kersten, an internist at Atrium Health Primary Care Mecklenburg Medical Group. "The specialty part is all the care is intended to be given virtually, without having to physically visit a doctor's office. We can take care of nearly all of our patients' needs without ever needing a true face-to-face evaluation."
Virtual primary care helps patients who do not need a high degree of hands-on, in-person care or who have busy lives, perhaps travel frequently and want high quality, accessible primary care with a board-certified physician. Additionally, it is helpful to those patients who may not live close to an Atrium Health practice. Whether managing a chronic condition, seeking care for something new or just trying to stay healthy, each visit is customized to the patients' unique needs. Patients must be in North or South Carolina at the time of their visit.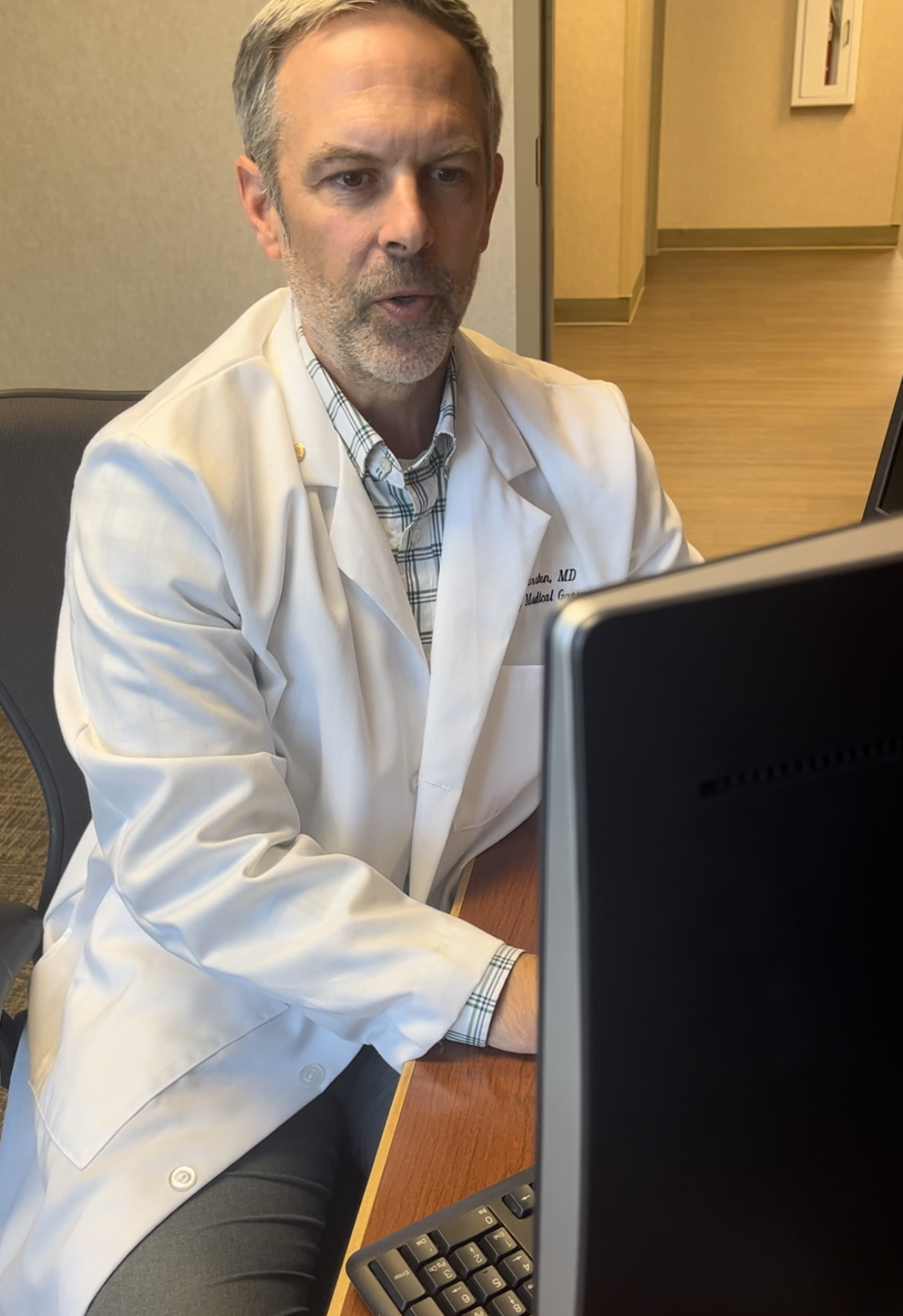 "We have 24/7 urgent care video visits for immediate care needs," Kersten says. "The difference here is that you can schedule an appointment with a family medicine physician who knows you and your medical history. You can look online and choose the best appointment for you, similar to if you were making an online appointment for an in-person visit."
While virtual primary care can meet many health care needs, there may be instances when in-person care will be needed. Atrium Health's virtual primary care team can coordinate the right care with specialists or with a provider of the patient's choice. Patients are encouraged to check with their insurance carrier to confirm coverage before scheduling.
Log in to MyAtriumHealthby smartphone, tablet or computer to schedule an appointment, complete medical forms and have a secure video visit with a physician. Learn more about Virtual Primary Care.