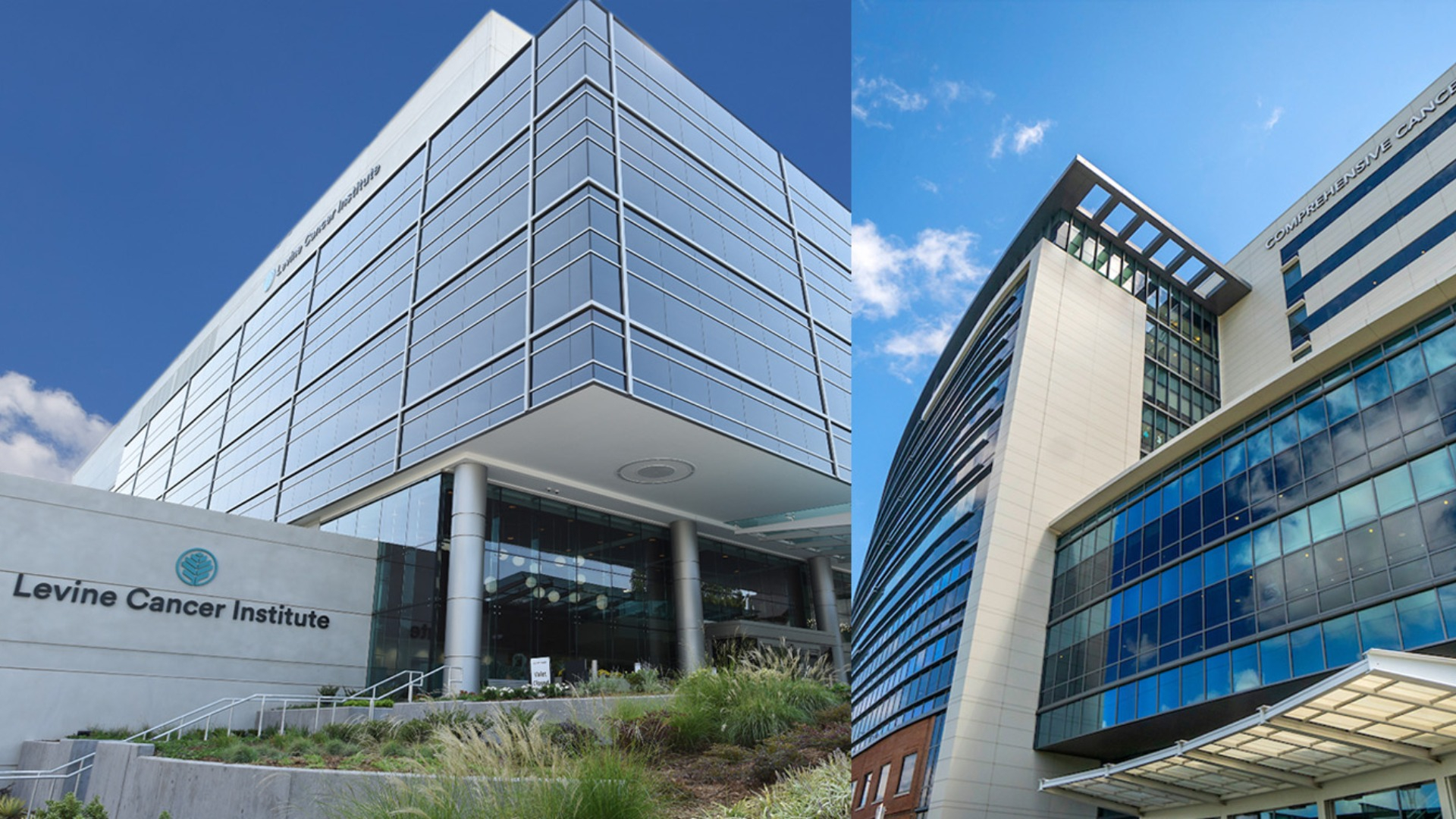 Atrium Health Receives American Cancer Society Grants to Provide Patient Transportation
07.05.2023
Atrium Health News |
Levine Cancer Institute
CHARLOTTE AND WINSTON-SALEM, N.C., July 5, 2023 – Atrium Health, part of Advocate Health, has received $95,000 in grants from the American Cancer Society to provide transportation for patients receiving cancer treatment.
A $65,000 grant will benefit patients at Atrium Health Levine Cancer and Atrium Health Levine Children's Hospital in greater Charlotte. A $30,000 grant will benefit Levine Cancer patients at Atrium Health Wake Forest Baptist's Comprehensive Cancer Center in Winston-Salem.
The funding allows the Levine Cancer teams in greater Charlotte and the Wake Forest Baptist's Office of Cancer Health Equity in Winston-Salem to distribute assistance, such as gas cards, bus passes and ride share services, to patients experiencing transportation challenges throughout the region.
"Lack of transportation is a major barrier to many of our patients, so we are grateful to the American Cancer Society for this funding which is crucial to ensuring our patients have access to our facilities for their cancer treatments," said Dr. Ruben A. Mesa, president of Atrium Health Levine Cancer and vice dean for cancer programs at Wake Forest University School of Medicine. "The defeat of cancer is a team sport and, by all of us working together, we know we can decrease the burden of cancer across all of the communities we serve."
In a study presented at the 2022 American Society of Clinical Oncology Quality Care Symposium, American Cancer Society researchers found that cancer survivors who delayed care due to lack of transportation were more likely to use emergency departments and had the highest risk of all-cause and cancer-specific mortality.
"Not having access to high-quality cancer treatment due to where you live contributes to the disparities we see in cancer outcomes," said Dr. Arif Kamal, chief patient officer at the American Cancer Society. "The local health systems we partner with across the country use this funding to deliver assistance directly to the patients who need it most."
---
About Atrium Health
Atrium Health is a nationally recognized leader in shaping health outcomes through innovative research, education and compassionate patient care. Based in Charlotte, North Carolina, Atrium Health is part of Advocate Health, the third-largest nonprofit health system in the United States, which was created from the combination with Advocate Aurora Health. A recognized leader in experiential medical education and groundbreaking research, Wake Forest University School of Medicine is its academic core. Atrium Health is renowned for its top-ranked pediatric, cancer and heart care, as well as organ transplants, burn treatments and specialized musculoskeletal programs Atrium Health is also a leading-edge innovator in virtual care and mobile medicine, providing care close to home and in the home. Ranked nationally among U.S. News & World Report's Best Hospitals in eight pediatric specialties and for rehabilitation, Atrium Health has also received the American Hospital Association's Quest for Quality Prize and its 2021 Carolyn Boone Lewis Equity of Care Award, as well as the 2020 Centers for Medicare & Medicaid Services Health Equity Award for its efforts to reduce racial and ethnic disparities in care. With a commitment to every community it serves, Atrium Health seeks to improve health, elevate hope and advance healing – for all, providing $2.46 billion last year in free and uncompensated care and other community benefits.
About Advocate Health
Advocate Health is the third-largest nonprofit integrated health system in the United States – created from the combination of Advocate Aurora Health and Atrium Health. Providing care under the names Advocate Health Care in Illinois, Atrium Health in the Carolinas, Georgia and Alabama, and Aurora Health Care in Wisconsin, Advocate Health is a national leader in clinical innovation, health outcomes, consumer experience and value-based care, with Wake Forest University School of Medicine serving as the academic core of the enterprise. Headquartered in Charlotte, North Carolina, Advocate Health serves nearly 6 million patients and is engaged in hundreds of clinical trials and research studies. It is nationally recognized for its expertise in cardiology, neurosciences, oncology, pediatrics and rehabilitation, as well as organ transplants, burn treatments and specialized musculoskeletal programs. Advocate Health employs nearly 150,000 team members across 67 hospitals and over 1,000 care locations and offers one of the nation's largest graduate medical education programs with over 2,000 residents and fellows across more than 200 programs. Committed to equitable care for all, Advocate Health provides nearly $5 billion in annual community benefits.