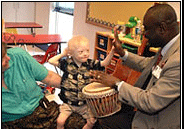 Carolinas Medical Center, a Level I Trauma Center and 840-bed teaching hospital, has the busiest Emergency Department in the state. Other specialties include the Blumenthal Cancer Center, Carolinas Heart & Vascular Institute, the Levine Children's Hospital, and the Behavioral Health Center.
Atrium Health Mercy is a 196-bed hospital with Heart and Lung Centers, including a Pulmonary Rehabilitation Center, an Inpatient Detoxification Program (Horizons), and an expanding Emergency Department.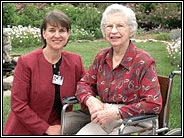 Atrium Health Cabarrus is a 457-bed medical center with a reputation for excellence built on advanced technology, medical staff experience, quality and compassionate care. Atrium Health Cabarrus became a member of Atrium Health in July 2007 and was previously NorthEast Medical Center with roots in Cabarrus County dating back to 1937. Atrium Health Cabarrus is home to Jeff Gordon Children's Center. In addition, Atrium Health Cabarrus has six Centers of Excellence: Batte Cancer Center, Cannon Heart Center, Diagnostics and Imaging Center, Emergency Care Center, Hayes Family Center and Surgery Center.
Atrium Health Behavioral Health is the only dedicated psychiatric emergency department in the region, and provides treatment across a broad continuum of inpatient and outpatient services. Our center is staffed 24 hours a day, seven days a week by a skilled team, including board-certified physicians, psychiatrists, psychologists, social workers and nurses. Atrium Health Behavioral Health, a facilty of Carolinas Medical Center, provides a range of behavioral health services including crisis stabilization for adults, adolescents and children; adult inpatient services; separate inpatient units for adolescents and children as well as an extensive outpatient continuum of services. The Behavioral Health Services Center also provides an Employee Assistance Program for Atrium Health employees and member companies.
Atrium Health University City is a 130-bed hospital including telemetry, medical/oncology, surgical. Maternity, special care nursery and an adult Intensive Care Unit. The Emergency Department at Atrium Health University City is one of the busiest within Atrium Health. Atrium Health University City also boasts their maternity unit offering perinatal and neonatal services for high-risk pregnancies and deliveries, including a Level III neonatal nursery.