With One Health Family Medicine and One Health OB/GYN, part of Atrium Health, you have access to world-class care at convenient locations throughout Charlotte, Lake Norman and Winston-Salem area.
Our experienced doctors are your trusted partners for all of your health needs at any age. We offer primary care for the whole family, as well as comprehensive women's care services.
Services provided at Atrium Health One Health Family Medicine
Preventive care and wellness exams for the whole family
Women's health, including gynecological exams and birth control
Geriatric care (care for older adults)
Management of chronic conditions, including high blood pressure, diabetes, high cholesterol and thyroid disorders
Treatment of minor injuries and illnesses
Same-day sick visits
In-office laboratory and X-ray

Minor surgical procedures
Bone density testing
Stop-smoking programs
Pre-employment physicals and drug screens
Infectious disease management
Testing for heart and lung conditions
Access to your medical record and doctor's office online through MyAtriumHealth
Services provided at Atrium Health One Health OB/GYN
General gynecologic care
Well-woman preventive care
Adolescent gynecology and counseling
Pap smears and cervical cancer screening including HPV testing
HPV vaccinations
Preconception and contraceptive counseling
STD screening and treatment
Urinary incontinence treatment (bladder control problems)

Permanent birth control
Abdominal cramping treatment
Treatment of endometriosis
Abnormal/heavy bleeding treatment
Treatment of ovarian cysts
Vaginal yeast infection treatment
Treatment of heavy bleeding including endometrial ablation
---
Gynecologic surgery
Laparoscopic surgery
Minimally invasive robotic surgery
Treatment of cervical dysplasia
Minimally invasive gynecologic surgery
Pelvic prolapse treatment
Single-incision laparoscopic surgery, including total laparoscopic hysterectomy
Minimally invasive robotic surgery
Obstetric care
Routine obstetric care
High-risk obstetrics
Prenatal care
Pregnancy and nutrition counseling
Labor and delivery care
Additional services
Infertility evaluation and treatment
Premenstrual syndrome management
Menopausal care
Diagnostic ultrasound
Lab tests
Hormone testing
Your Health Is Always Our Top Priority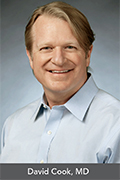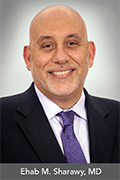 "On behalf of former-HMG physicians who are now part of Atrium Health, this is a win-win for our patients. They'll continue to receive exceptional care from our team – and gain access to advanced specialty care and innovative treatments at Atrium Health." – Dr. David Cook, Primary Care – Dr. Ehab Sharawy, Women's Care

An important letter to our patients
Specialty care
With Atrium Health One Health Family Medicine and One Health OB/GYN, you have access to world-class primary care right in your neighborhood, and we can help you find a specialty provider that fits your needs.
Our top-ranked specialty care is one of the many reasons more people choose Atrium Health for their care than any other health system in the region. Learn more about Atrium Health's specialty care services: