There's one common thread that connects all people facing cancer: the need for a good support system. Atrium Health Levine Cancer's Department of Supportive Oncology offers clinics and programs to support you, your family and your caregivers throughout your cancer journey. Our goal is to decrease symptoms, improve health, facilitate recovery and nurture well-being.
To learn more about our services, email us at LCISupportiveOncology@AtriumHealth.org.
Services offered vary by location.
A monthly e-calendar of group meetings, classes and special events available for you at Levine Cancer. View the calendar.
Cancer Support - What to Expect from Levine Cancer
Integrative oncology
Integrative oncology is a holistic way to promote wellness while reducing cancer's impact and maximizing your quality of life.
Physicians specially trained in integrative oncology along with support staff work with your primary oncology team to address the physical, emotional and spiritual needs of you and your family members throughout treatment and survivorship.
Every service we offer is backed by research on safety and effectiveness for cancer patients and survivors.
Schedule a consultation to:
Reduce the side effects of cancer treatment
Review the use of vitamins and supplements
Develop a plan to reduce cancer risk factors
Ask questions regarding alternative or complementary care
Improve health and wellness
Integrative oncology services include:
Cancer nutrition services
Our registered dietitians will help you develop a plan to nourish your body throughout your cancer treatment – including the times when it's challenging to find foods you can eat – and during recovery.
Nutritional support includes:
Patient navigation
Coping with a cancer diagnosis and navigating the complex system of cancer care – with its many physicians and treatment options – can be overwhelming.
Our nurse navigators are here to help you understand the many resources and options that come with cancer care.
Nurse navigators help to:
Answer questions and address your concerns
Educate, support and empower you to make informed treatment decisions
Schedule appointments, tests, surgeries or therapies faster
Make delivery of care more efficient by working with your team of doctors
Provide education and knowledge to help you better understand the disease process and treatment options
Help you find appropriate resources during and after treatment
Ensure that important needs such as access to cancer counselors, nutritionists and local support agencies are met
Explore and assist with work-related or financial concerns you may have regarding treatment
Cancer rehabilitation
We offer comprehensive cancer rehabilitation services designed to support your well-being during and after cancer treatment. Our experts will help you create a customized plan to reduce the side effects of treatment, restore physical and cognitive function, and improve your overall quality of life.
Depending on your needs, your care team may include specialists in physiatry, neuropsychology, physical therapy, occupational therapy and speech and language pathology.
Rehabilitation can help if you're having trouble with:
Balance or walking
Numbness or tingling in hands or feet
Joint or muscle pain
Weakness
Limb swelling
Completing daily activities like self-care, driving and work
Memory or concentration
Swallowing or speaking
Levine Cancer also partners with Carolinas Rehabilitation to offer inpatient rehabilitation services and regional outpatient rehabilitation services. Learn more about these offerings.
Cancer survivorship
It can be challenging to adjust to your new normal after beating cancer. Our cancer survivorship programs are designed to address the physical, emotional and medical challenges that you may face after your treatment is complete, so that you can live a full and healthy life.
Within six months of completing treatment, you'll receive a written survivorship care plan to help you transition to the next phase of your care. We'll help you understand the plan and will share it with your primary care physician.
The experts at our Cancer Survivorship Medical Clinic will collaborate with you and your care team to be sure you stay up to date on the latest survivorship care recommendations for years to come. And if you have heart problems from cancer treatment or are at risk for them, our Cardio-Oncology Clinic can help lower your risk, detect problems early and treat them.
Psycho-oncology
We offer specialized psycho-oncology care to help you and your loved ones cope with emotional stress throughout your cancer journey. Our team of experts – which includes psychiatrists, psychologists, psychotherapists and clinical social workers – will work with you to create a treatment plan that's tailored to your needs.
Psycho-oncology care can help you with:
Anxiety
Depression
Fear of recurrence
Sleep difficulties
Perception of pain
Family and relationship concerns
Other issues related to your emotional well-being
Senior oncology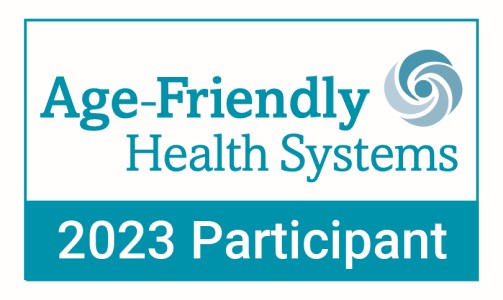 Atrium Health Levine Cancer is at the forefront of caring for adults 65 years and older. At our multidisciplinary Senior Oncology Clinic, we provide comprehensive geriatric assessments to make sure you're receiving the best possible care. Our team will work with you to address symptoms, nutrition, memory, daily functioning and other issues specific to older adults. Together, we create a personalized treatment plan. Our team carefully considers an older adult's overall health, preferences and specific challenges.
This Institute for Healthcare Improvement recognized our Morehead and Pineville locations as Age-Friendly Health System Participants. This puts Levine Cancer among a small group of cancer centers in the country dedicated to improving the care of older adults with cancer.
Palliative medicine
Palliative medicine experts provide specialized care to cancer patients experiencing distress at any point during their cancer journey. Our goal is to improve your quality of life through symptom management, care coordination and advance care planning.
Palliative medicine experts can help to:
Manage side effects like pain, tiredness and nausea
Connect you with a social worker to talk about things like how cancer affects your life and any challenges you're facing
Find other supportive care that may help you, including massage therapy, nutrition therapy or acupuncture
Support groups
Support groups provide an opportunity to talk about coping with cancer, learn more about treatment and connect with others. We offer disease-specific support groups led by experienced facilitators for patients, caregivers and family members. For information about our current support groups, call the Cancer Resource Center at 980-442-1006.
We also offer free group classes and one-on-one consultations to help you quit smoking.