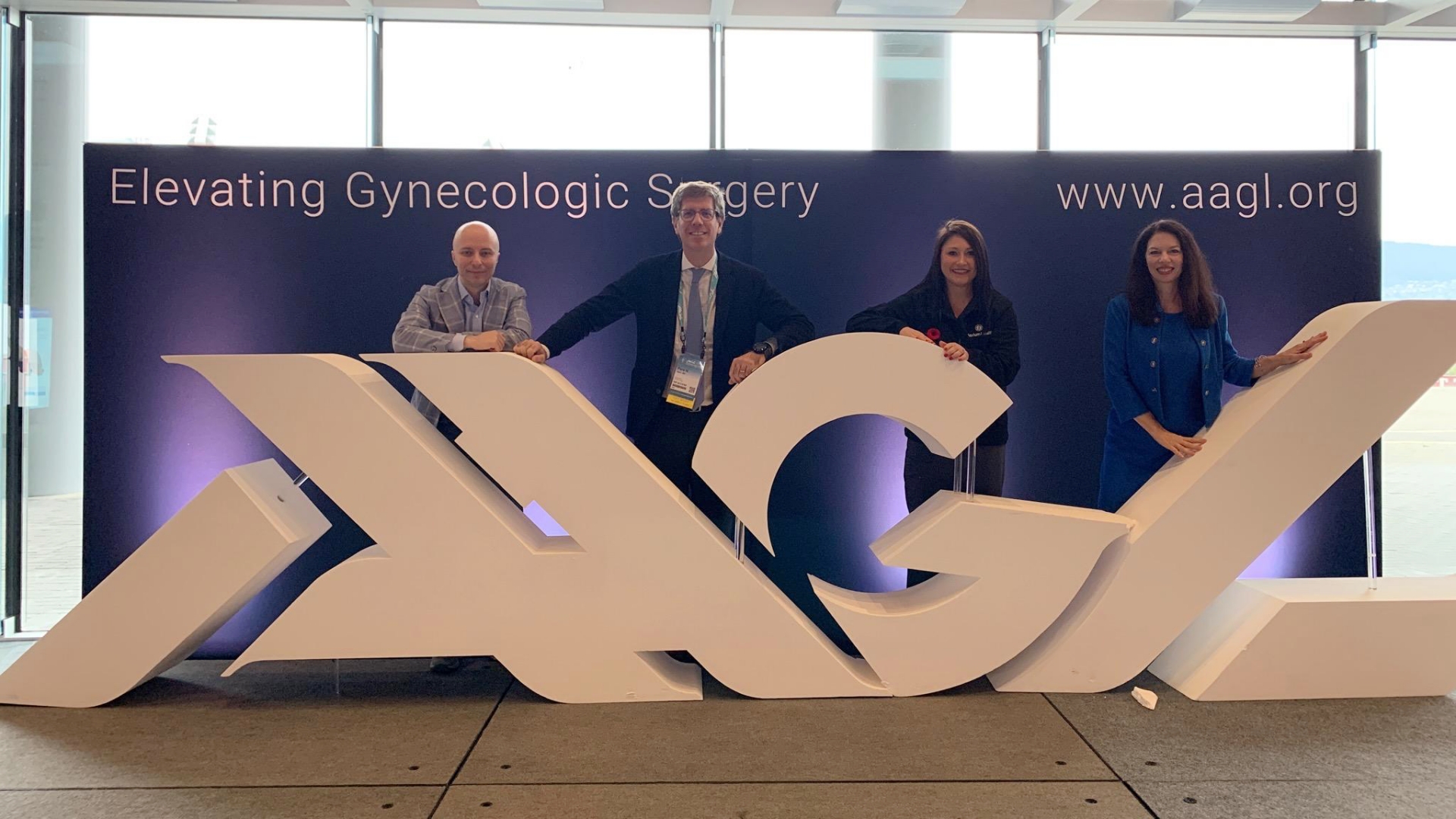 Atrium Health Physicians Showcase Clinical Skills at the 48th AAGL Congress
11.20.2019
Atrium Health News
Nearly 20 physicians from Atrium Health attended and took the stage to present their work at the American Association of Gynecologic Laparoscopists Conference in Vancouver, BC.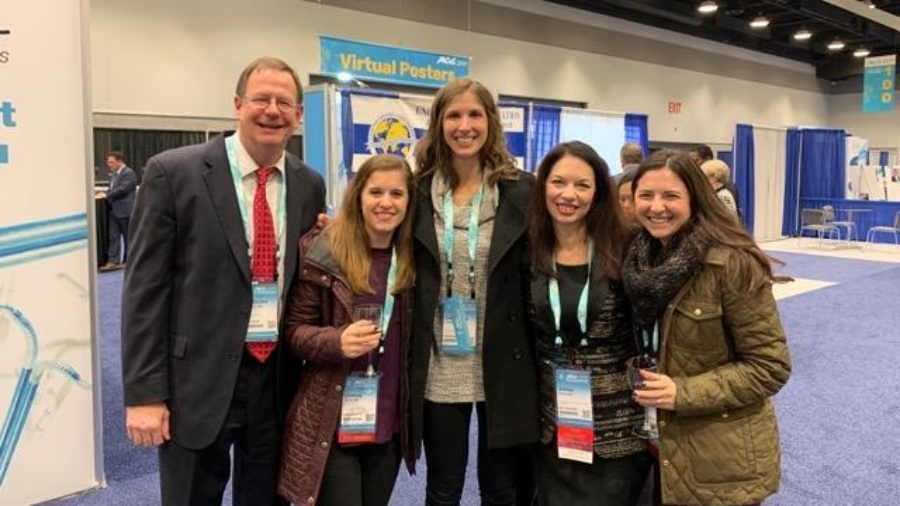 Liz Wiseman, NY Times bestselling author who wrote Multipliers, gave an inspiring keynote address then hosted a one-on-one session with attendees to identify multiplier/diminisher behaviors during surgical dissections, essentially teaching effective leadership in the operating room. Liz has been an executive advisor to Apple, AT&T, Disney Facebook, Google Microsoft, Nike, and Tesla.
Jubilee Brown, MD, gynecological oncologist with Levine Cancer Institute was the academic program chair of the conference and kicked off the meeting.
Using a novel teaching approach of "gamification," Erinn Myers, MD, Atrium Health Female Pelvic Medicine and Reconstructive Surgery, participated in a surgical demonstration session where she was profiled with two internationally renowned surgeons, Marc Possover from Switzerland, and Stuart Salfinger from Australia. They demonstrated urogynecologic techniques to show how support procedures may be used by Minimally Invasive Gynecology surgeons to address incontinence and prolapse and demonstrated extensive neurologic and bowel dissections related to endometriosis and malignancy respectively. Dr. Myers also won first place in this live surgical competition.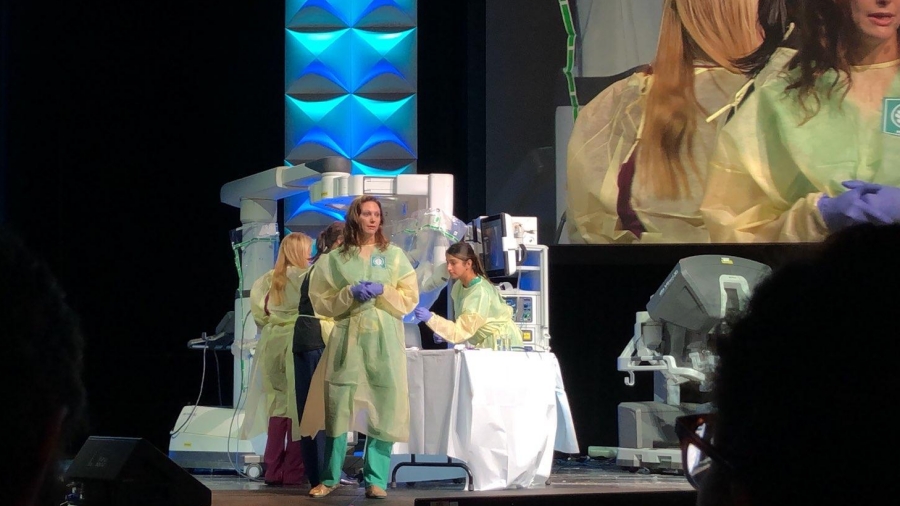 Presentations from Atrium Health physicians involved sessions regarding laparoscopic radical trachelectomy, laparoscopic radical hysterectomy in cervical cancer, pelvic pain, pelvic reconstruction, robotic surgery and gender affirmation surgery, with multiple poster presentations on urogynecology. Dr. Smitha Vilasagar, Atrium Health Female Pelvic Medicine and Reconstructive Surgery, was chair of the Pelvic Pain Course at the meeting, organizing and lecturing.
Presenting physicians included: Dr. Erinn Myers, Dr. Smitha Vilasagar, Dr. Erin Crane, Dr. Savannah Rose Pena, Dr. Lindsay Snook, Dr. Cassandra Yoder, Dr. Kevin Stepp, Dr. Megan Tarr, Dr. Bernard Taylor, Dr. Jubilee Brown, Dr. Wendal Naumann, Dr. Michael Kennelly, Dr. Sarah Evans, and Dr. Elizabeth Braxton.
Tracy Mann, one of the scrub technicians in the operating room at Carolinas Medical Center was featured in a General Session as well, working with one of the Past Presidents of the AAGL on a robotic dissection and providing technical support for all of the lab courses at the meeting.