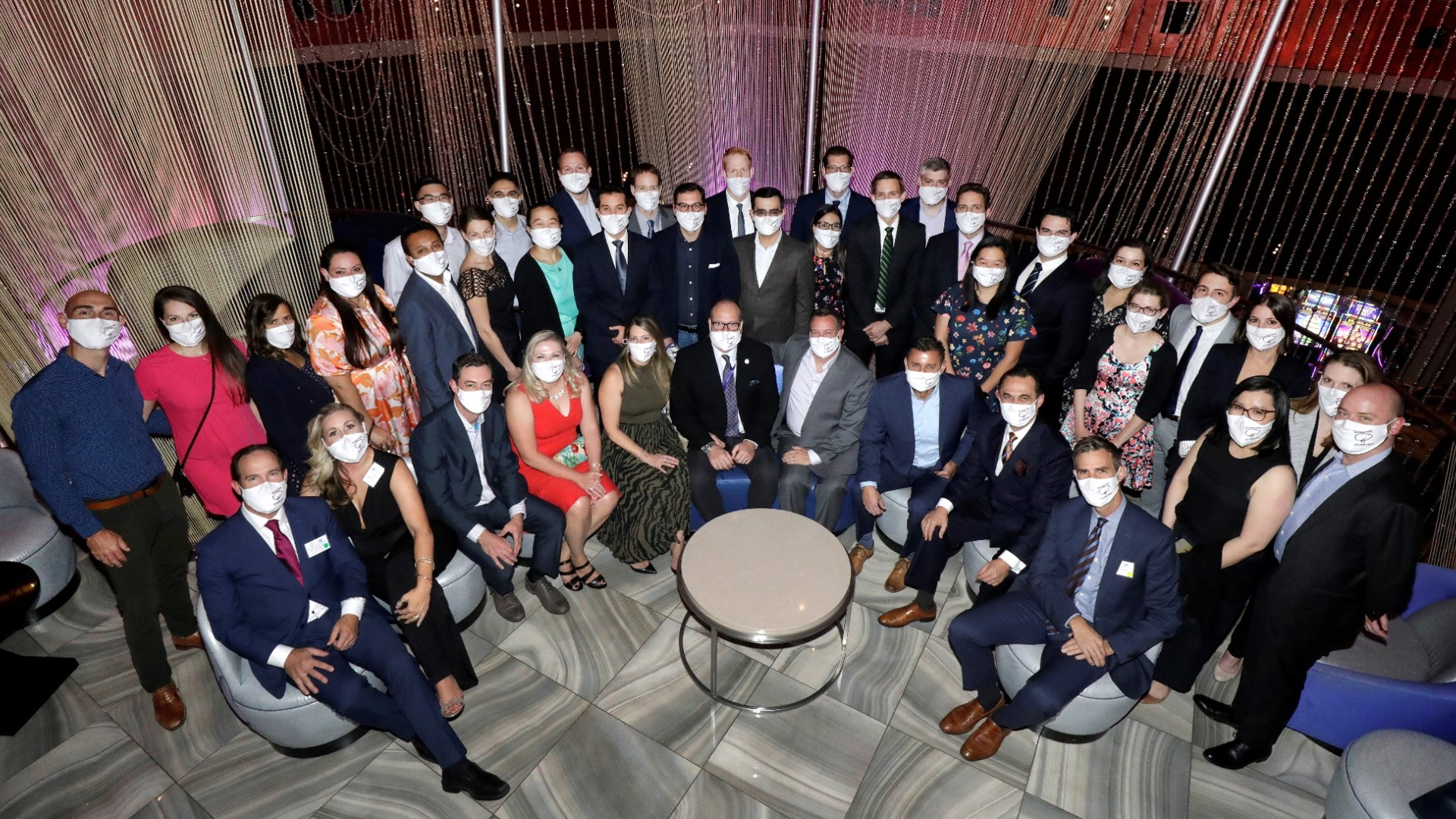 For Tenth Year, Atrium Health Hosts Training Course in Cutting-edge Hepato-Pancreato-Biliary Surgical Procedures
11.10.2021
Atrium Health News
Atrium Health hosted its 10th Annual Hepato-Pancreato-Biliary (HPB) Surgery Fellows Course with the Americas Hepato-Pancreato-Biliary Association (AHPBA) – "Ultrasound and Minimally Invasive HPB Surgical Procedures and Techniques" – with a record number of trainees. This year, twenty-eight HPB surgery fellows from across the United States and Canada attended the course in Las Vegas on September 3 - 5, 2021. Atrium Health faculty provided lectures and hands-on instruction in ultrasound and minimally invasive HPB surgical procedures and techniques.
"By offering fellows such an intensive and focused training and education experience at the start of fellowship, the course helps establish a strong base upon which to build throughout the remainder of their respective programs," says Dr. David Iannitti, chief of hepatopancreaticobiliary surgery at Atrium Health.
Atrium Health has one of the largest HPB programs in the United States, using the latest innovations in surgical procedures and ultrasound to treat more than 3,000 patients each year. During this course, six providers from this program taught fellows three components of training: a robotic HPB surgery experience, an ultrasound course and a minimally invasive HPB surgery curriculum. Atrium Health faculty included Dr. Iannitti, Dr. Dionisios Vrochides, Dr. Erin Baker, Misty Eller, and Lauren Iannitti. In addition, faculty held sessions on professional development and offered opportunities for fellows to meet leading HPB surgeons and educators from around the world.
The conference held a special surprise: AHPBA and Atrium Health honored Dr. Iannitti for a decade of commitment to the education of HPB fellows.
"Hosting this course for the past 10 years has been a huge honor and privilege for myself and our entire organization. The division of HPB surgery team at Atrium Health is passionate about education and training and are grateful for the opportunity to invest in the lives of so many future HPB surgeons," Dr. Iannitti says. "I am humbled by the recognition this year and am looking forward to many more successful courses in the years to come."
Over the past ten years, Atrium Health faculty have taught more than 250 trainees through the AHPBA HPB Surgery Fellows Course.