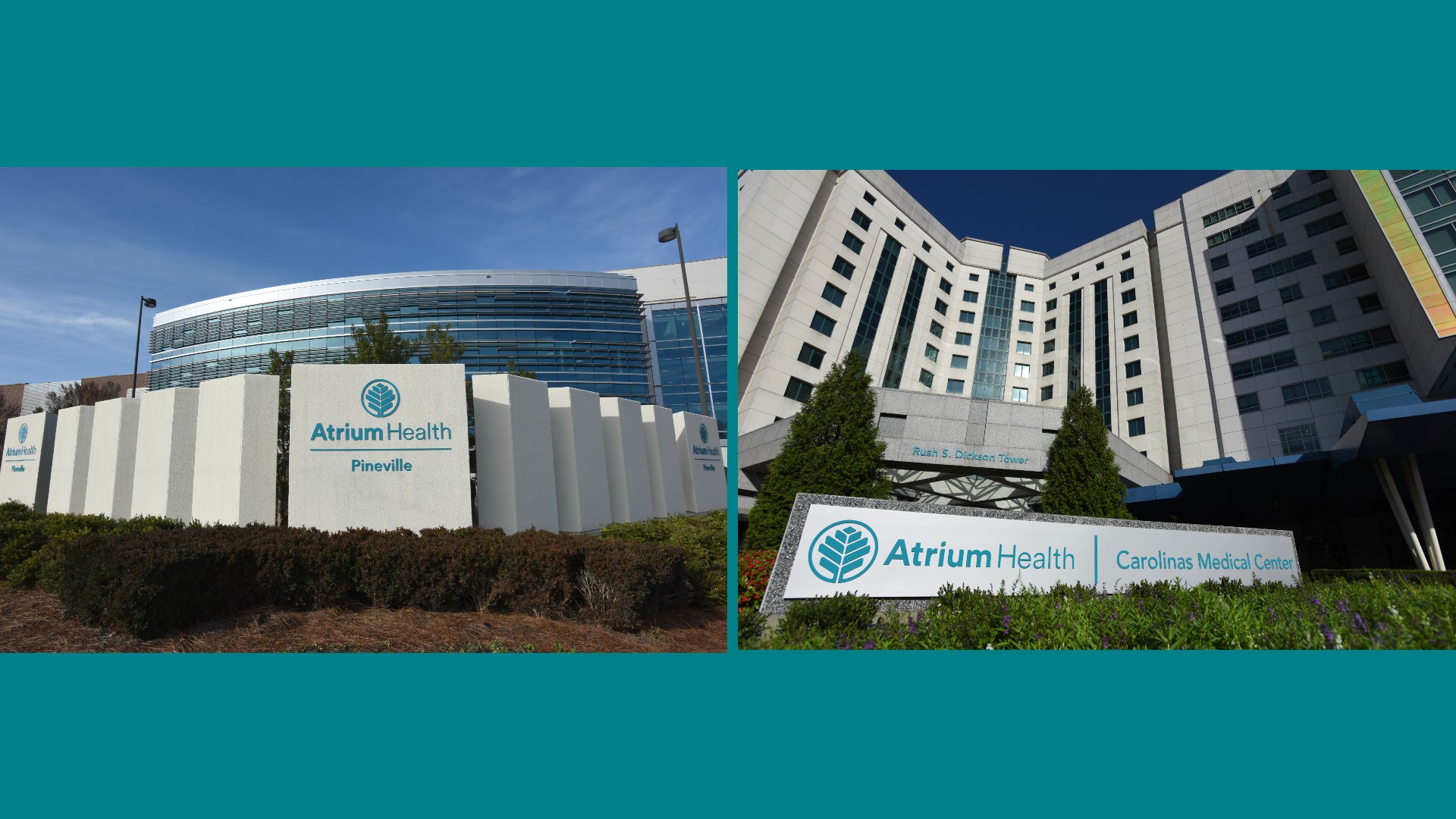 Atrium Health Pineville and Atrium Health Carolinas Medical Center Named to 50 Top Cardiovascular Hospitals for 2022 List
11.22.2021
Atrium Health News
Fortune and IBM Watson Health Study Finds Top Performing Hospitals Provide Better Patient Care and Outcomes

CHARLOTTE, N.C.,November22, 2021 –Atrium Health Pineville and Atrium Health Carolinas Medical Center have been named two of the nation's 50 Top Cardiovascular Hospitals by Fortune and IBM Watson Health. This is the fourth year in a row that Atrium Health's cardiovascular teams have been recognized with this honor, which is obtained through objective research.
The annual 50 Top Cardiovascular Hospitals study spotlights leading short-term, acute care, non-federal U.S. hospitals that treat a broad spectrum of cardiology patients. The study is designed to identify impartial, actionable and attainable benchmarks for hospital and clinical leaders as they work to raise their own organizations' standards of performance in cardiac care. The Fortune/IBM 50 Top Cardiovascular Hospitals study has been conducted for more than 20 years.
"Patients coming to us can feel confident that they will receive the highest quality heart care," said Dr. Geoffrey Rose, president of Sanger Heart & Vascular Institute. "To receive this kind of national recognition once again this year is a testament to the dedication of our care teams, those who are so devoted not only to saving lives but also to elevating the experience of the care we provide."
For decades, patients have had access to a world-class network of heart experts through Atrium Health Sanger Heart & Vascular Institute locations. With more than 220 providers and over 30 care locations, Sanger Heart & Vascular Institute's nationally and internationally recognized experts provide patients with the most comprehensive care, ranging from general cardiology to the highest surgical complexity. Among the nation's 50 Top Cardiovascular Hospitals, these facilities achieved higher survival, lower readmission rates and fewer complications.
This year's study included 951 U.S. hospitals with cardiovascular care. Compared to similar cardiovascular hospitals, this year's winning hospitals had better results on indicators intended to measure clinical outcomes, operational efficiency, financial performance and patient experience. Based on the methodology used by IBM Watson Health, the study concludes that if all United States hospitals' cardiovascular service lines performed at the level of these study winners, some 6,400 additional lives could be saved and 5,000 additional bypass and angioplasty patients could be complication-free. In addition, there would be an additional benefit of $1.4 billion in un-incurred medical costs.
"Despite the challenges of COVID-19, the hospitals recognized on the Fortune/IBM Watson Health 50 Top Cardiovascular Hospitals list are providing quality care in one of the most critical areas," said Ekta Punwani, 100 Top Hospitals Program leader for IBM Watson Health. "Hospitals are constantly working to improve clinical and operational performance, and the exceptional organizations on this list demonstrate the standard for top-performing cardiac care. Their benchmarks serve as a real-world checkpoint for cardiovascular care across the U.S."
The annual report highlights the top-performing cardiovascular hospitals in the U.S. based on a balanced scorecard of publicly available clinical, operational and patient satisfaction metrics and data.
The winning hospitals were announced in Fortune. For more information, visit https://www.ibm.com/products/50-top-cardiovascular-hospitals.
---
About Atrium Health
Atrium Health is a nationally recognized leader in shaping health outcomes through innovative research, education and compassionate patient care. Based in Charlotte, North Carolina, Atrium Health is an integrated, nonprofit health system with more than 70,000 teammates serving patients at 40 hospitals and more than 1,400 care locations. It provides care under the Atrium Health Wake Forest Baptist name in the Winston-Salem, North Carolina, region, as well as Atrium Health Navicent and Atrium Health Floyd in Georgia and Alabama. Atrium Health is renowned for its top-ranked pediatric, cancer and heart care, as well as organ transplants, burn treatments and specialized musculoskeletal programs. A recognized leader in experiential medical education and groundbreaking research, Wake Forest University School of Medicine is the academic core of the enterprise, including Wake Forest Innovations, which is advancing new medical technologies and biomedical discoveries. Atrium Health is also a leading-edge innovator in virtual care and mobile medicine, providing care close to home and in the home. Ranked nationally among U.S. News & World Report's Best Hospitals in eight pediatric specialties and for rehabilitation, Atrium Health has also received the American Hospital Association's Quest for Quality Prize and its 2021 Carolyn Boone Lewis Equity of Care Award, as well as the 2020 Centers for Medicare & Medicaid Services Health Equity Award for its efforts to reduce racial and ethnic disparities in care. With a commitment to every community it serves, Atrium Health seeks to improve health, elevate hope and advance healing – for all, providing more than $2 billion per year in free and uncompensated care and other community benefits.
About the Fortune/IBM Watson Health 50 Top Cardiovascular Hospitals Study
The Fortune/IBM Watson Health 50 Top Cardiovascular Hospitals study uses independent and objective research to analyze cardiovascular hospital performance in clinical and operational areas addressing inpatient and 30-day mortality, patient complications, 30-day readmission, average length of stay, 30-day episode-of-care payment, and adjusted cost per case, for acute myocardial infarction (AMI), coronary artery bypass graft (CABG), percutaneous coronary intervention (PCI) and heart failure (HF) patients. The study has been conducted annually since 1998.
About IBM Watson Health
IBM Watson Health is a data, analytics, and technology partner for the health industry. Supported by the innovation of IBM and intelligence of Watson, we are committed to helping build smarter health ecosystems. Through the combination of our deep industry expertise in health, data and analytics, actionable insights, and reputation for security and trust, Watson Health is working together with its clients and partners to help them achieve simpler processes, better care insights, faster breakthroughs, and improved experiences for people around the world. Learn more at https://www.ibm.com/watson-health.