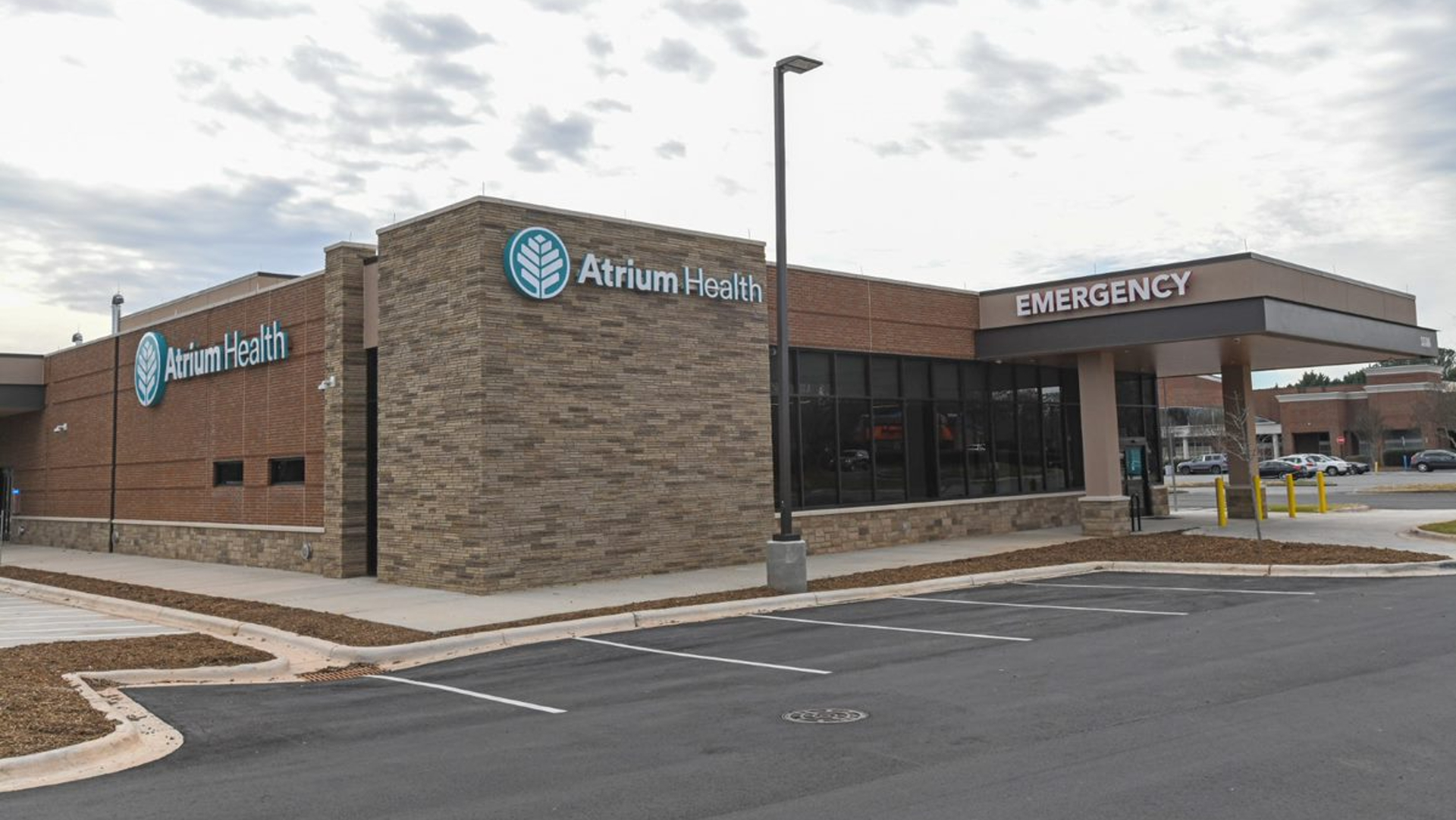 Atrium Health Opens New Emergency Care Facility in Mountain Island
01.31.2022
Atrium Health News
New location brings expert emergency care closer to home for residents of Mountain Island and surrounding areas
CHARLOTTE, N.C., January 31, 2022 – Atrium Health is proud to better serve the communities in northwestern Mecklenburg County with the opening of a brand-new emergency department on Monday, January 31. Atrium Health Mountain Island Emergency Department is located at the intersection of Highway 16 and Mt. Holly-Huntersville Road, near the Mountain Island Marketplace shopping center and directly across from the newly developed Riverbend Village. The new care location is fully equipped with advanced emergency care resources and expert healthcare providers, bringing Atrium Health's well-known clinical excellence to a growing area in need of additional access to emergency medicine.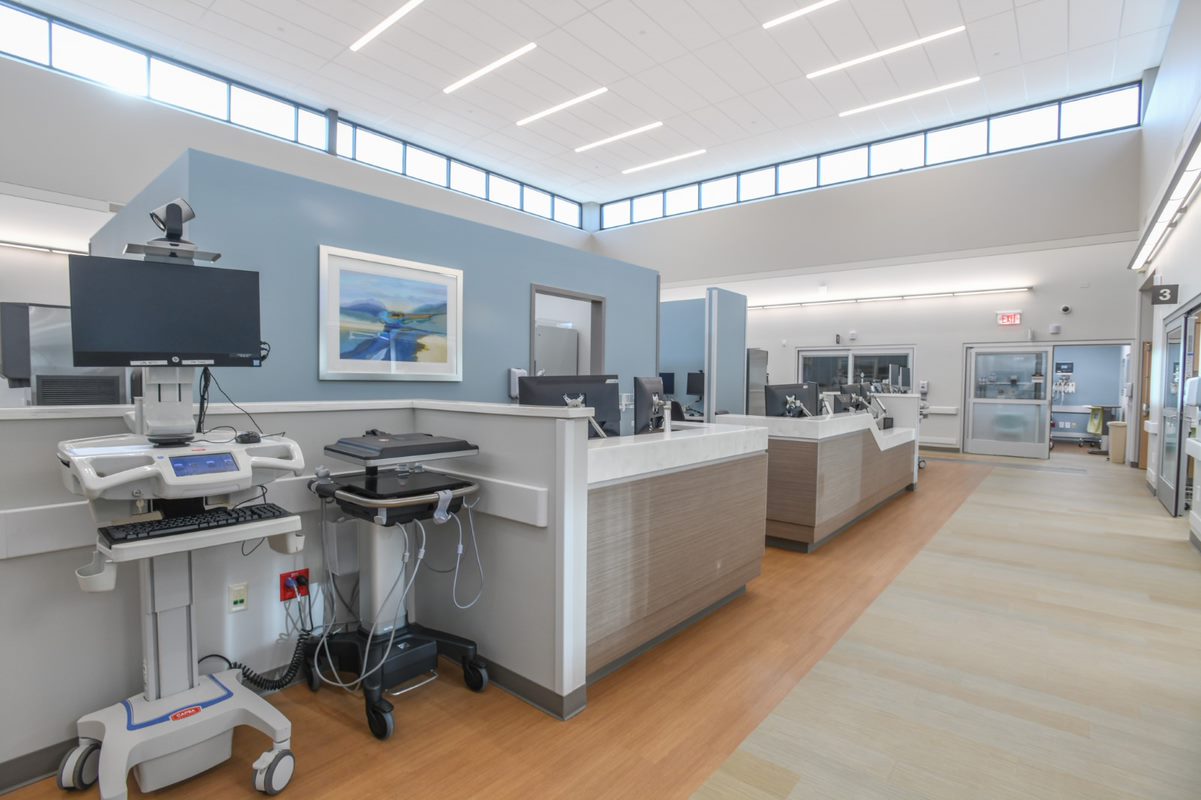 The standalone facility features state-of-the-art technology and board-certified emergency medicine staff trained to deliver high-quality, immediate care for a range of emergency medical needs, from broken bones and severe cuts, to heart attacks and strokes. It is conveniently located near many rapidly growing neighborhoods and a major interstate and highway for ease of access.
"We've been looking forward to being able to bring this type of exceptional emergency care to the residents of northwestern Mecklenburg County," said Bill Leonard, facility executive of Atrium Health University City. "We are thrilled to introduce a team of highly-qualified healthcare providers, working in one of Atrium Health's newest healthcare facilities, to meet an immediate need for the growing communities in this area."
This free-standing model has several advantages for the community, including:
Shorter wait times

Bedside registration for convenience and privacy

Advanced diagnostic imaging services, including the most up-to-date CT scanner, digital X-ray and ultrasound

Doctors who are board-certified in emergency medicine and an emergency-trained care team

On-call medical specialists available for consultation

Convenient parking close to front door
Atrium Health Mountain Island Emergency Department is aligned with and has direct access to Atrium Health University City – which has one of the highest patient safety ratings in the nation – as well as the advanced trauma services and resources at Atrium Health Carolinas Medical Center, the region's only Level I Trauma Center. A Level I Trauma Center is an achievement that recognizes Atrium Health's dedication to providing the highest level of comprehensive care for critically injured patients in the Charlotte region, and patients should expect the same commitment and approach to emergency medicine at all Atrium Health freestanding emergency departments, including this one.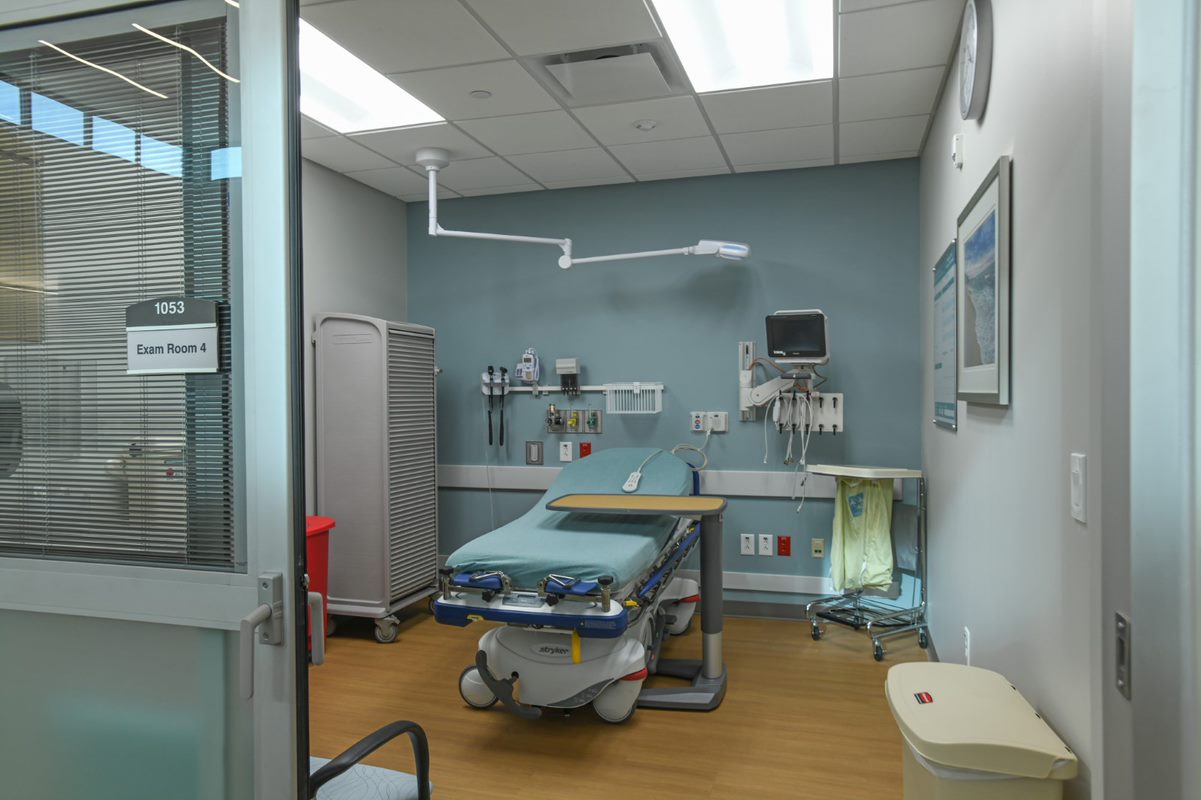 In the event additional emergency care is needed, immediate contact with another Atrium Health facility is coordinated through Atrium Health MedCenter Air. MedCenter Air has a dedicated team available for all modes of transportation, including ambulances and helicopters. The highly experienced and specialized transport team members have some of the most advanced training in the nation and are well equipped to care for the sickest of patients needing life-saving support.
"Our team is dedicated and committed to providing a personalized, safe, patient-centered care approach," said Dr. Kelley Carlson, medical director of Atrium Health Mountain Island Emergency Department. "Having high-quality care close to home is essential in a medical emergency and we will work each day to bring unparalleled care to this community – a community that I, personally, call home – that we are now privileged to serve."
As one of the region's leading health care organizations, Atrium Health is committed to providing health, hope and healing for all – and to providing safe, convenient care by meeting the patient where they are, whenever they need it.
Visit online for live wait times and more information:
Atrium Health Mountain Island Emergency Department
3536 Mt. Holly-Huntersville Road
Charlotte, NC 28216
About Atrium Health
Atrium Health is a nationally recognized leader in shaping health outcomes through innovative research, education and compassionate patient care. Based in Charlotte, North Carolina, Atrium Health is an integrated, nonprofit health system with more than 70,000 teammates serving patients at 40 hospitals and more than 1,400 care locations. It provides care under the Atrium Health Wake Forest Baptist name in the Winston-Salem, North Carolina, region, as well as Atrium Health Navicent and Atrium Health Floyd in Georgia and Alabama. Atrium Health is renowned for its top-ranked pediatric, cancer and heart care, as well as organ transplants, burn treatments and specialized musculoskeletal programs. A recognized leader in experiential medical education and groundbreaking research, Wake Forest University School of Medicine is the academic core of the enterprise, including Wake Forest Innovations, which is advancing new medical technologies and biomedical discoveries. Atrium Health is also a leading-edge innovator in virtual care and mobile medicine, providing care close to home and in the home. Ranked nationally among U.S. News & World Report's Best Hospitals in eight pediatric specialties and for rehabilitation, Atrium Health has also received the American Hospital Association's Quest for Quality Prize and its 2021 Carolyn Boone Lewis Equity of Care Award, as well as the 2020 Centers for Medicare & Medicaid Services Health Equity Award for its efforts to reduce racial and ethnic disparities in care. With a commitment to every community it serves, Atrium Health seeks to improve health, elevate hope and advance healing – for all, providing more than $2 billion per year in free and uncompensated care and other community benefits.