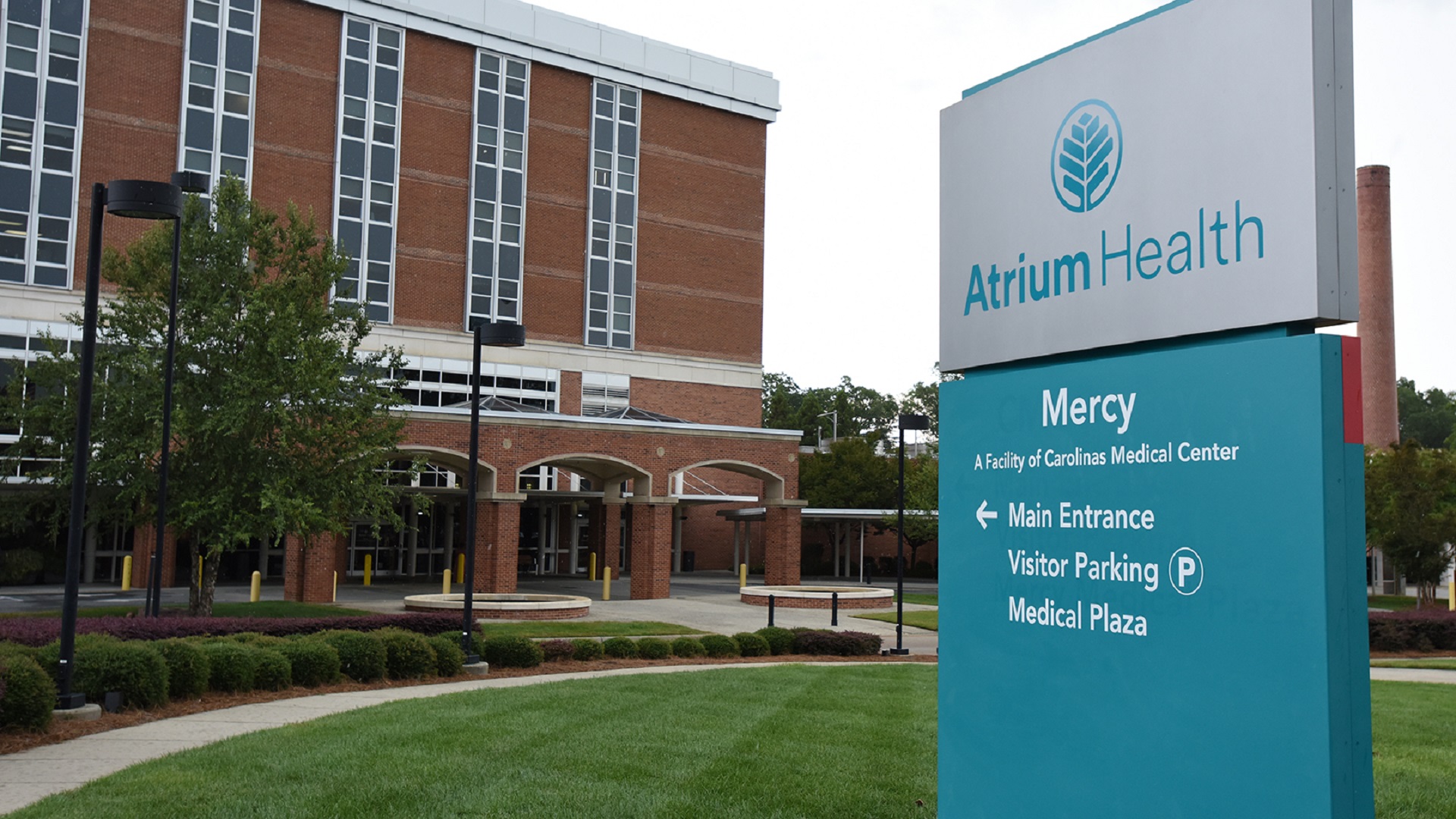 Atrium Health Earns 2021 Distinction from Tree Campus Healthcare Program
04.07.2022
Atrium Health News
CHARLOTTE, N.C., April 7, 2022 – The Arbor Day Foundation has named Atrium Health a "Tree Campus Healthcare" institution for showing its understanding of the vital role trees play in personal health.
The Arbor Day Foundation is the world's largest membership, nonprofit organization dedicated to planting trees. Its Tree Campus Healthcare program aims to transform community health and wellness and ultimately save lives through the health benefits provided by trees, as well as recognize health care institutions that make an impact on wellness through tree planting, education and community engagement.
"Trees not only play a vital role in the environment but also in our daily lives," said Dan Lambe, chief executive, Arbor Day Foundation. "They have shown to improve patient recovery time and improve the overall mental state. The Tree Campus Healthcare program does an incredible job of bridging the gap between health and nature."
Atrium Health has earned recognition in the Foundation's third year of the program, garnering 2021 designations at Atrium Health Mercy and Atrium Health Lincoln. Both hospitals have "Green Teams" on campus, which are made up of teammates that foster a culture of sustainability. Moreover, Atrium Health Mercy established ongoing initiatives to maintain its existing tree canopy. These include but are not limited to tree root flare inspections, in-tree assessments for cavities or decay and extensive tree protection practices.
Atrium Health also has a long-standing partnership with TreesCharlotte, a local non-profit that has helped grow and protect the tree canopy in the Charlotte region.
To receive Tree Campus Healthcare recognition, Atrium Health met five program standards at each location: have an advisory committee, have a facility tree care plan, have a community forestry project, host a celebration event and provide a financial investment toward a tree care plan or projects.
"Our tree canopies sustain healthy communities by providing healing environments for our patients and by supporting clean air and water for our environment," said John Bryant, facilities project manager for plant operations maintenance at Atrium Health. "I love seeing the unique role trees play to help our patients and fellow teammates."
Tree Campus Healthcare strives to improve human health outcomes by connecting inpatient health care facilities of all sizes with local community forestry programs, while improving the extent and condition of the community forest. Facilities in the U.S. delivering inpatient health care services are eligible for Tree Campus Healthcare recognition, including hospitals, senior care and other residential rehabilitation properties.
About Atrium Health
Atrium Health is a nationally recognized leader in shaping health outcomes through innovative research, education and compassionate patient care. Based in Charlotte, North Carolina, Atrium Health is an integrated, nonprofit health system with more than 70,000 teammates serving patients at 40 hospitals and more than 1,400 care locations. It provides care under the Atrium Health Wake Forest Baptist name in the Winston-Salem, North Carolina, region, as well as Atrium Health Navicent and Atrium Health Floyd in Georgia and Alabama. Atrium Health is renowned for its top-ranked pediatric, cancer and heart care, as well as organ transplants, burn treatments and specialized musculoskeletal programs. A recognized leader in experiential medical education and groundbreaking research, Wake Forest University School of Medicine is the academic core of the enterprise, including Wake Forest Innovations, which is advancing new medical technologies and biomedical discoveries. Atrium Health is also a leading-edge innovator in virtual care and mobile medicine, providing care close to home and in the home. Ranked nationally among U.S. News & World Report's Best Hospitals in eight pediatric specialties and for rehabilitation, Atrium Health has also received the American Hospital Association's Quest for Quality Prize and its 2021 Carolyn Boone Lewis Equity of Care Award, as well as the 2020 Centers for Medicare & Medicaid Services Health Equity Award for its efforts to reduce racial and ethnic disparities in care. With a commitment to every community it serves, Atrium Health seeks to improve health, elevate hope and advance healing – for all, providing more than $2 billion per year in free and uncompensated care and other community benefits.
About the Arbor Day Foundation
Founded in 1972, the Arbor Day Foundation has grown to become the largest nonprofit membership organization dedicated to planting trees, with more than one million members, supporters and valued partners. Since 1972, almost 500 million Arbor Day Foundation trees have been planted in neighborhoods, communities, cities and forests throughout the world. Our vision is to lead toward a world where trees are used to solve issues critical to survival.  
As one of the world's largest operating conservation foundations, the Arbor Day Foundation, through its members, partners and programs, educates and engages stakeholders and communities across the globe to involve themselves in its mission of planting, nurturing and celebrating trees. More information is available at arborday.org.