In the typical flu season, urgent care facilities are popular places for people seeking relief from fever, chills and body aches. However, due to the COVID-19 pandemic, there's nothing typical about this year's flu season. Not only does COVID-19 cause symptoms nearly identical to the flu, but risk of further spread makes people wary about going out – including to the doctor's office.
Chris Branner, MD, MPH, FAAP, specialty medical director, Urgent Care Services at Atrium Health, explains why it's safe to visit your primary care physician or nearby urgent care for necessary medical treatment this flu season.
Seeking medical treatment
During the pandemic, many people have put off preventative care and avoided seeing a doctor for serious or chronic issues. Delaying regular check-ups or medical treatment when you're ill or injured can endanger your overall health, especially with flu season underway. But given COVID-19, where should you go for sick visits?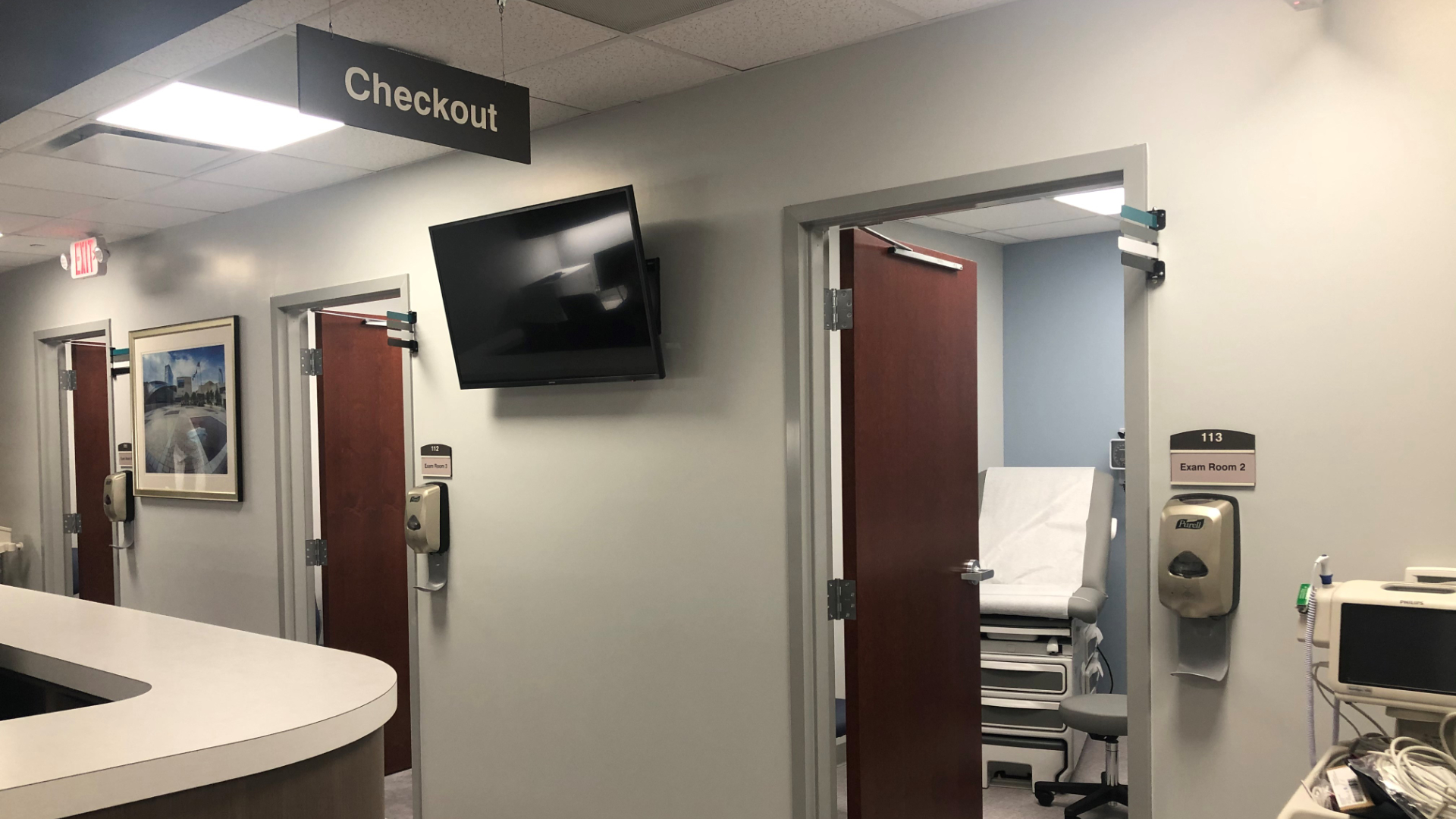 "Your primary care provider is your medical home, and that's where you should start," says Dr. Branner. "They know you and understand your history or any additional problems or complications you may have." And with video visits, you don't even need to leave your home to discuss your symptoms with your primary care physician.
Here's when it makes sense to go to an urgent care facility:
After hours, over the weekends and on holidays (except Thanksgiving Day and Christmas Day)
If no appointments are available with your primary care provider
As recommended by your primary care provider
If you do not have a primary care provider
When time is of the essence and urgent care is closer
Visiting without worry
Like everywhere else you go, healthcare facilities look different than they did before the pandemic. "Staying on the front lines, we've learned how to live with COVID-19," says Dr. Branner. "We don't fear it, but we have a very healthy respect for it."
That means you can expect to see these extra safety measures in place when visiting an Atrium Health urgent care facility, in addition to the COVID-Safe standards of care across all Atrium Health facilities:
An online reservation tool to minimize in-clinic wait times
Socially distanced waiting rooms
The option of waiting outside rather than in the waiting room
Strict sanitization between patient visits
To further minimize patient wait times and increase social distancing, Atrium Health continues to expand to meet patients where they are by opening new urgent care facilities, including two new locations in South End and Concord Mills, and a new location in Indian Land, South Carolina. "It's all about providing access and taking care of patients in their neighborhood," says Dr. Branner. "We're trying to be within a 10 to 15-minute drive or bus ride for anyone."
Testing for COVID-19 and Flu
If a patient is experiencing flu-like symptoms, a clinician needs to know if it's the flu, COVID-19 or another respiratory infection in order to provide the best treatment. Symptoms of the flu and COVID-19 largely mirror each other, so, symptoms alone may not be enough to diagnose you this year.
That's why diagnostic testing is so important, and Atrium Health offers a variety of testing options across many practices in the region. For more information on testing and care options, visit online.
Protecting yourself this flu season
There's a silver lining to this pandemic: all of the efforts to slow the spread of COVID-19 – wearing a mask, washing hands and social distancing – also help slow the spread of the flu and other infectious diseases.
With COVID-19 precautions in place, the southern hemisphere experienced a relatively light flu season, according to Dr. Branner. This has infectious disease experts cautiously optimistic that there could be less spread of flu in the United States as well this year.
And there's one other reason to be optimistic. "We're armed with a tremendous weapon in the flu vaccine," says Dr. Branner. "I highly encourage everyone to get their flu vaccine so that we can help decrease the spread of flu and COVID-19."
Atrium Health offers flu shots at all primary care practices and urgent care facilities.
To find an urgent care near you, visit online here.