About the Program
The Neurologic Physical Therapy Residency Program at Atrium Health Carolinas Rehabilitation is a one-year comprehensive program. Each week, residents provide 36 hours of patient care, with four hours of 1:1 mentorship with one of the faculty members. With a 100% first time pass rate for board specialty certification, the program offers clinical experience across the full care continuum (Emergency department, Level 1 trauma center, inpatient rehabilitation and neuro outpatient). As Atrium Health employees they receive a full-time salary and benefits package with continuing education allowance. No tuition.
Why Atrium Health?
Faculty with hundreds of combined years of experience treating patients with neurologic diagnosis
Innovative curriculum developed by Atrium Health rehabilitation clinical specialist
Enrichment opportunities with ALS clinic, specialty seating, neuromuscular clinic, the adaptive sports program, assistive technology lab and code stroke team
Experience with advanced technology including the G-EO, Lokomat, Bioness L300 Go System, RTI300 iFES System, Excite IFES, Bioness BITS and ZeroG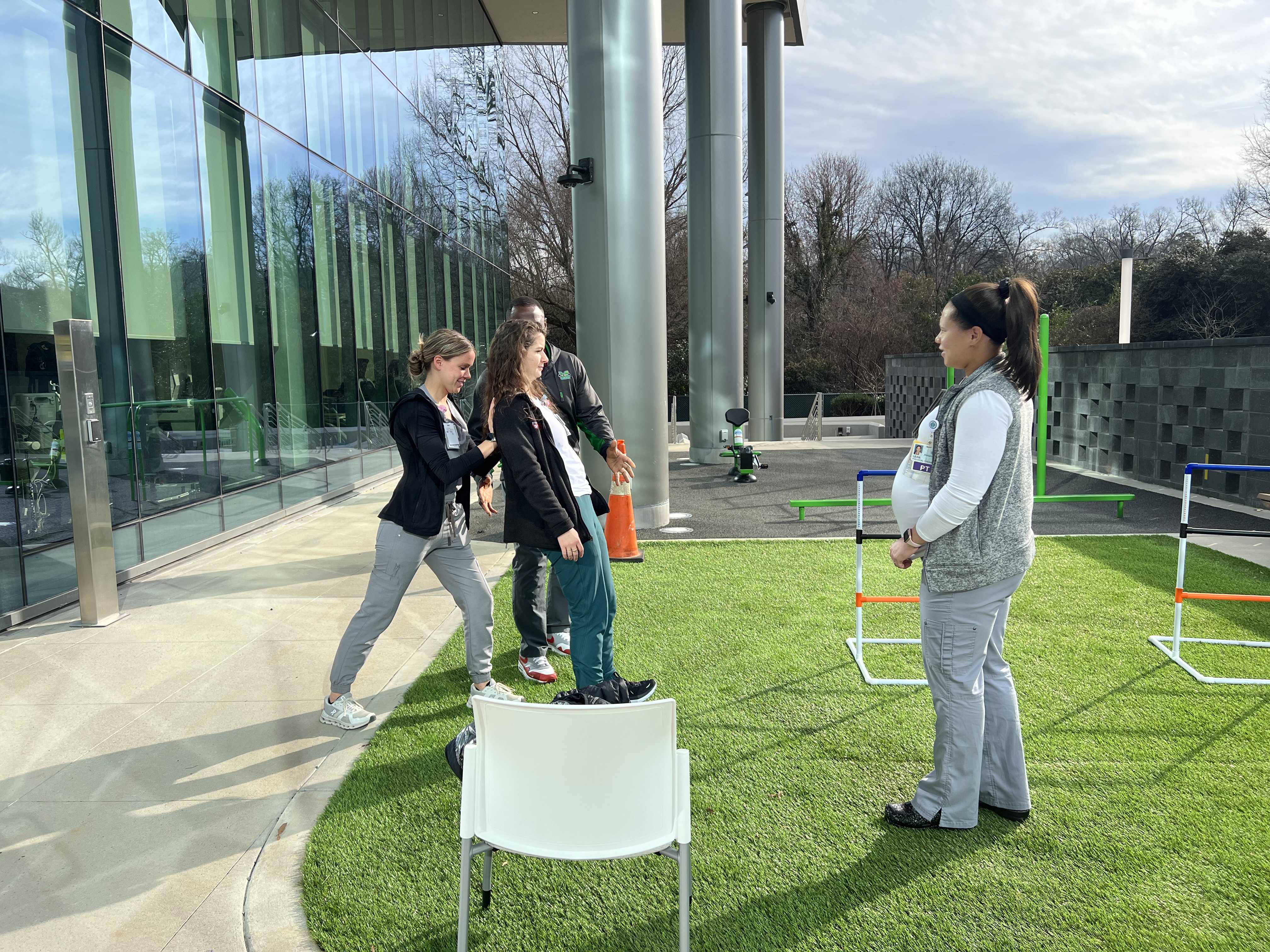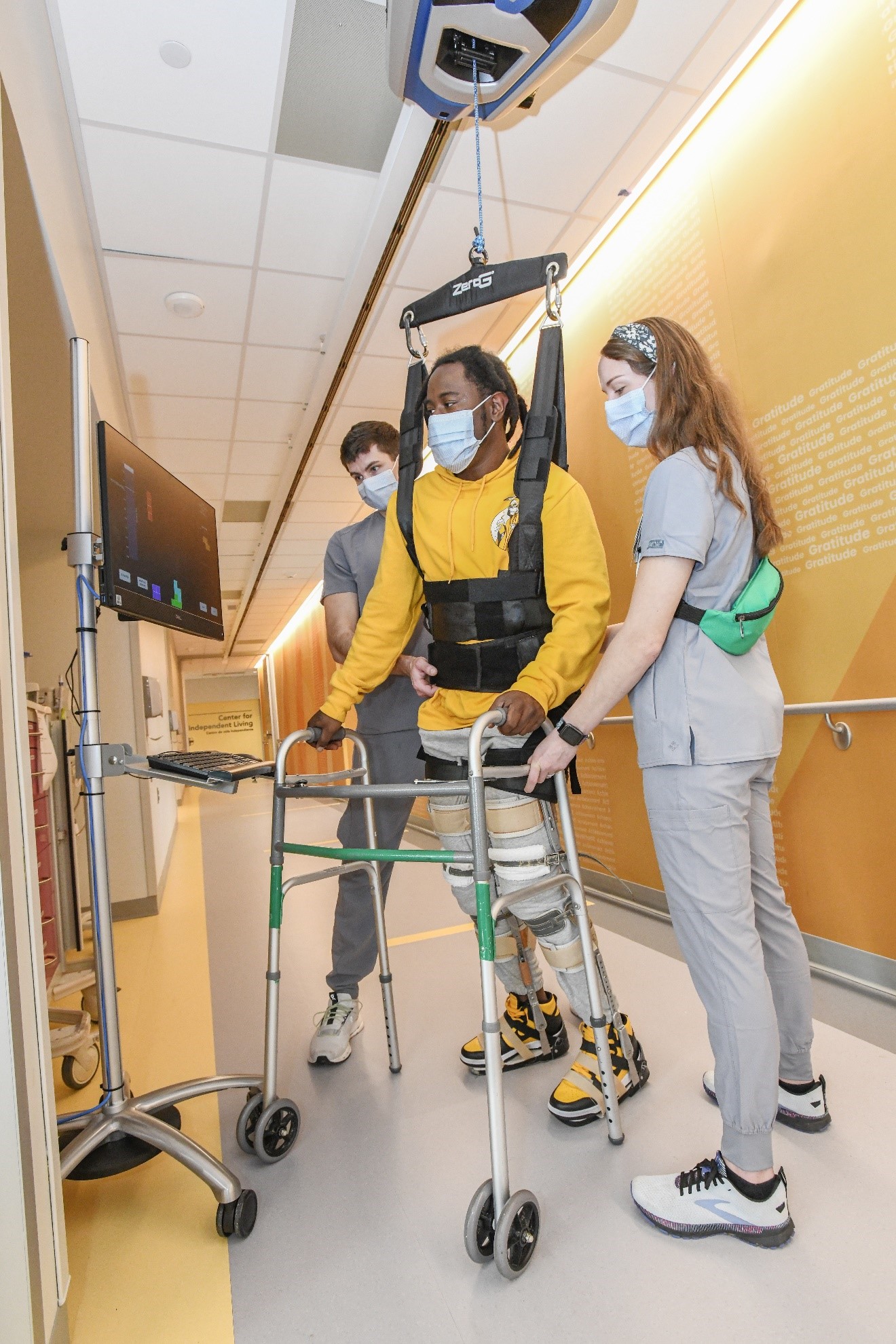 Admission Requirements
Graduate of a CAPTE-accredited Physical Therapy program with a Doctor of Physical Therapy degree or completion of a post-professional DPT (Doctor of Physical Therapy)
Active member of the American Physical Therapy Association and of the Neurology section
Recent graduates interested in neurologic physical therapy can apply. Post-entry level clinical experience in neurology preferred
Current North Carolina physical therapy license or Compact privileges in the state of NC
Current American Heart Association CPR (cardiopulmonary resuscitation) Certification BLS (Basic Life Support)
How to Apply
Apply at www.ABPTRFE.org/RFPTCAS
Application deadline is the last week in January.
Interviews
Applicants must interview, either in person or by video. Interviews are held the 3rd and 4th week of February.
Learn More
Read our curriculum overview and FAQ or download the program outcomes to learn more about our program. Please email Program Director, Katie Sewell with any questions.