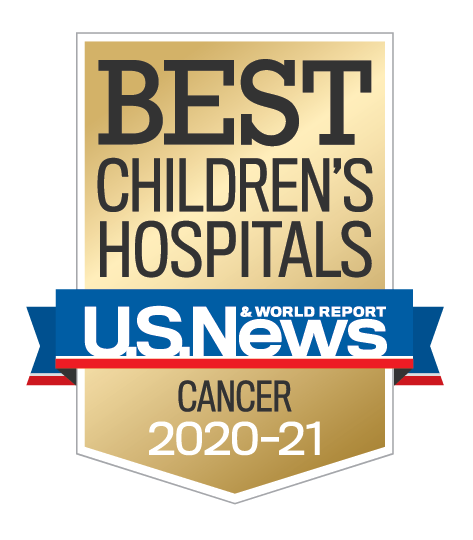 A cancer diagnosis for your child is life-changing.
At Levine Children's Hospital, we're your partner in the journey – delivering expert care from nationally renowned leaders, offering the latest innovative clinical trials and treatments, and supporting your child and family's well-being all along the way.
And we deliver every aspect of our care in a kid-friendly environment, finding moments for fun, cheering your child on in their fight, and celebrating them for the hero they are.
Your Pediatric Cancer Care Team
We care for every aspect of your child's condition – whether physical, mental or emotional – with a comprehensive care team dedicated to children's cancer and survivorship. Learn more about our care team.
Pediatric Cancer Conditions Treated
In addition to blood disorders, we treat a wide range of pediatric cancers, including:
Leukemia
Hodgkin's and Non-Hodgkin's lymphoma
Sarcomas, including Ewing's sarcoma, rhabdomyosarcoma and osteosarcoma
Neuroblastoma
Liver tumors
Brain tumors
Kidney cancer
Bone and soft tissue tumors
Pediatric Cancer Services
Our programs and services include:
Radiation and chemotherapy