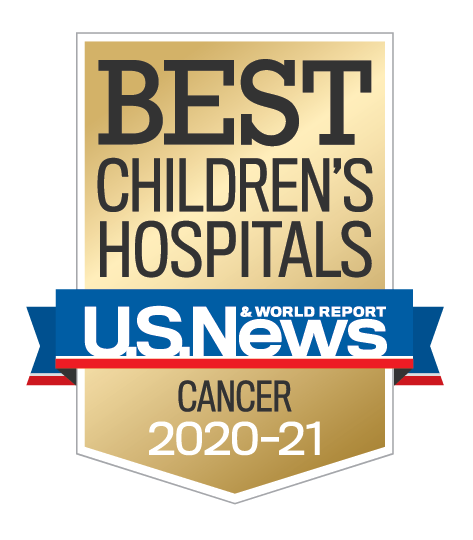 When your child receives a cancer diagnosis, your whole world is turned upside down. But from that day on, our expert care teams are your partners to care for your child – and your family – every step of the way.
We do everything we can to keep your child out of the hospital – but when they need to stay with us, we care for them in the child-friendly environment of Levine Children's Hospital, where they have access to our full suite of children's care specialists and services.
We combine the region's most advanced diagnosis and treatment options with compassionate care focused on the unique needs of children and young adults. Our team of pediatric oncologists and hematologists, blood and marrow transplant doctors, specially trained nurses, child life specialists, social workers, research coordinators and support staff work together to heal your child – and keep them smiling through it all.
Are you a doctor and looking to refer a patient? Fill out the new patient referral form.
Pediatric Cancer and Blood Disorder Conditions Treated
Our expert care team treats a wide range of pediatric cancers and blood disorders, including:
Leukemia
Lymphoma
Neuroblastoma
Brain tumors
Kidney cancer
Bone and soft tissue tumors
Blood disorders such as sickle cell, anemia, hemophilia and von Willebrand disease
Our Care for Pediatric Cancer and Blood Disorders
Learn more about our care:
Blood and Marrow Transplant
Levine Children's Hospital is one of only a few hospitals in the region to offer blood and marrow transplants – used to treat a range of conditions including leukemia, sickle cell disease and aplastic anemia.
Learn more about our blood and marrow transplant care.
Pediatric Cancer Research and Clinical Trials
Part of the internationally recognized Children's Oncology Group, a collaboration of patients, researchers and hospitals at the forefront of pediatric cancer research, we offer more than 60 clinical trials to bring your child the most leading-edge therapies available. Many of these trials are Phase 1 clinical trials (studies that give you access to the latest experimental therapies and treatments), which are available at only a handful of hospitals across the country.
Learn more about our developmental therapeutics program.
Cancer Survivorship
We know your child's battle with cancer doesn't stop once the disease enters remission. To continue supporting your child and family, our Caring About Remission Everyday (CARE) clinic is dedicated to providing support, education, guidance and preventive care for childhood cancer survivors.
Our clinic shifts the focus on treating your child's cancer to a focus on your child's wellness and addressing the potential late-effects of therapy. After your child's cancer treatment, we monitor their care, catching any abnormal signs early and making referrals to any other physicians your child needs to visit. And we counsel your family and help your child navigate the specific circumstances they'll face down the road.