Notice of unauthorized access that may involve personal information | Learn more: English - Español
Child visitor restrictions now in place. Learn more.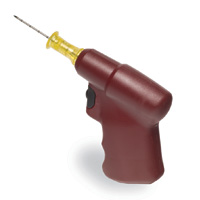 The EZ-IO® or Intraosseous Infusion System is used for difficult or immediate vascular access. It is often utilized in critical situations and life-threatening emergencies. EZ-IO provides healthcare professionals with immediate vascular access to the central circulation, delivering medications, intravenous fluids and blood products to adult and pediatric patients. With a specially designed cutting IO needle and small power driver, the EZ-IO allows the clinician complete control — avoiding the use of force.