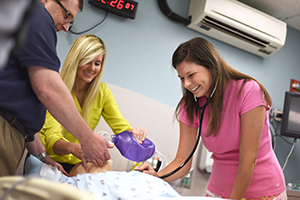 At the Carolinas Simulation Center, we care about facilitator development. The MentorSim program was developed by our educators to ensure that all simulation facilitators within Atrium Health follow best practices and provide the highest standard of simulation education.
Using a four-tiered approach, the MentorSim program progresses from Sim Intern to Sim Facilitator III. The self-paced program includes online content, observation sessions and mentorship from our educators.
View the MentorSim Tier Outline.
If you are interested in beginning the MentorSim adventure, please complete the MentorSim Interest Form.