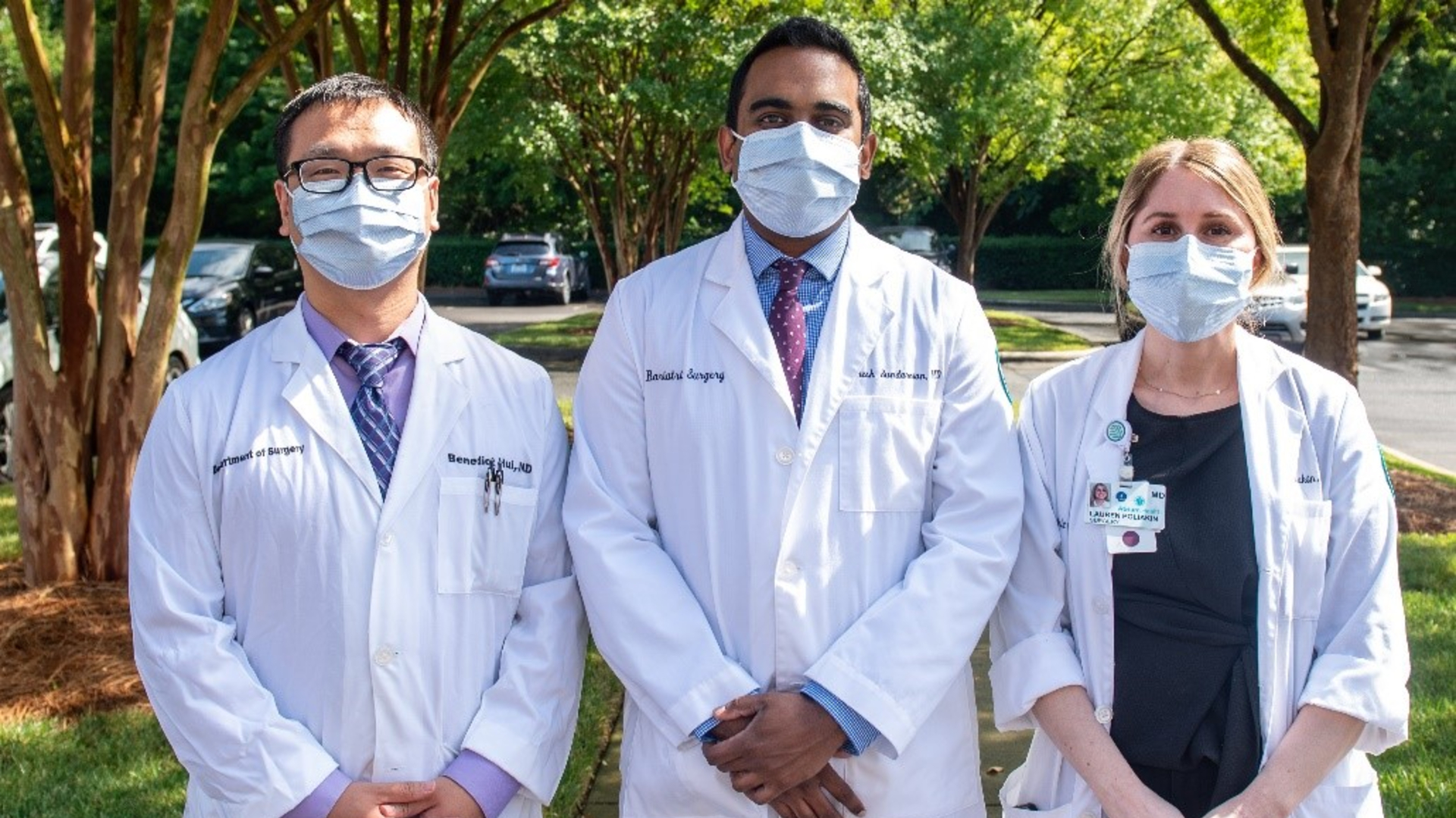 Atrium Health Physicians Showcase Clinical Skills at the 2020 SAGES Conference
08.31.2020
Atrium Health News
More than 10 physicians from Atrium Health took the virtual stage to present their work at the 2020 Society of American Gastrointestinal and Endoscopic Surgeons (SAGES) Conference on August 11-13, 2020.
"We have quite a number of presentations for the upcoming SAGES meeting. It's one of the largest conferences of physicians in gastrointestinal and endoscopic surgery, so it's an honor to have this many of our physicians present," said Dr. John Martinie, HepatoPancreatoBiliary Surgery at Atrium Health.
Presentations showcased expertise in Hernia, HPB, and Bariatrics and showcased examples from robotics and minimally invasive methods to techniques for best patient outcomes. Much of this work has also led to publication already in peer-related journals, such as Surgical Endoscopy. Presenting physicians included: Dr. Vedra Augenstein, Dr. Maria Baimas-George, Dr. Erin Baker, Dr. Sharbel Elhage, Dr. John Martinie, Dr. Brent Matthews, Dr. Lauren Polaikin, Dr. Samuel Ross, Dr. Jenny Shao, Dr. Michael Watson, and Dr. Sundaresan Naresh. Dr. Caroline Reinke, general surgeon, co-chaired the session Emergency General Surgery: The Role of MIS.