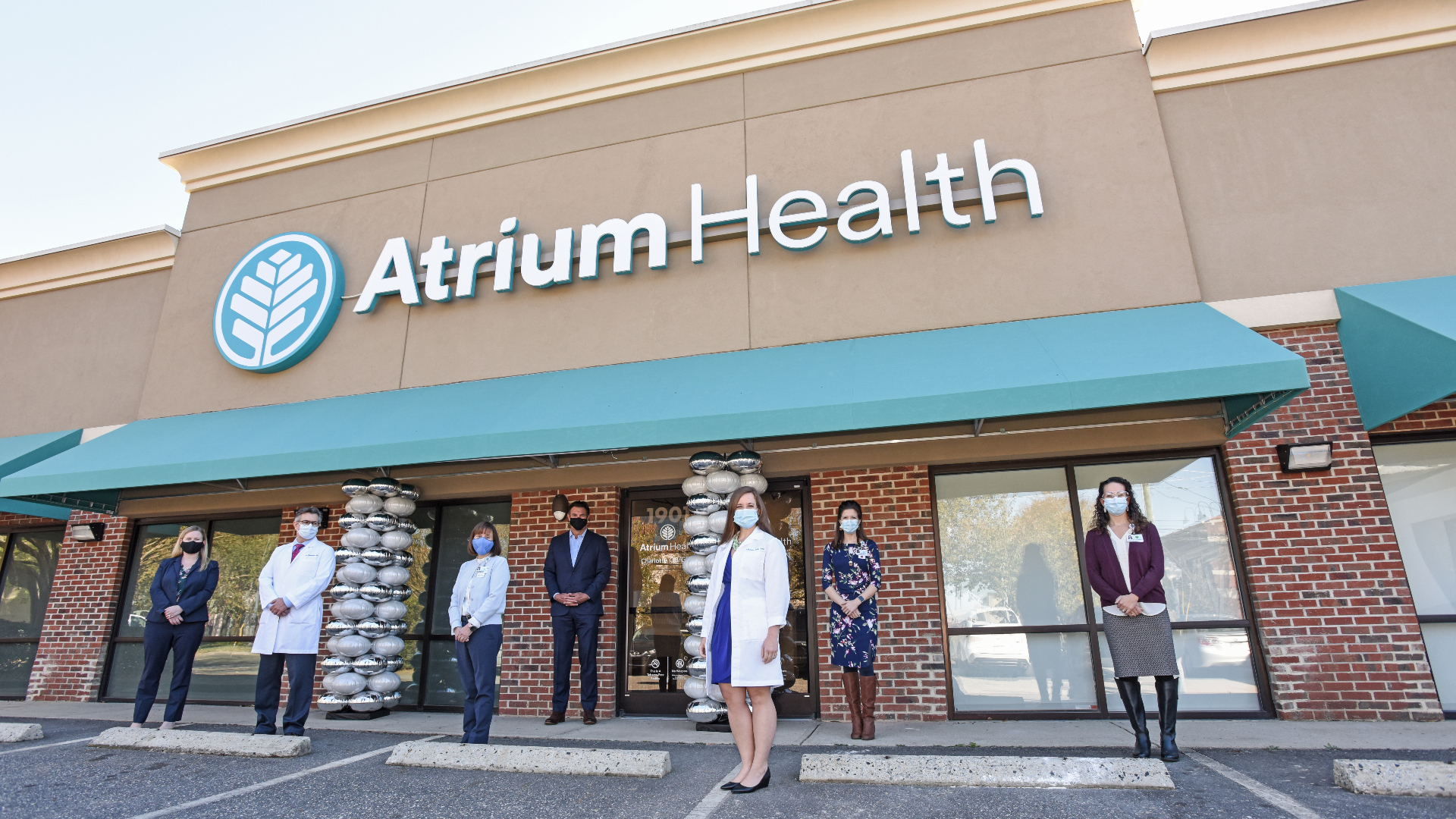 Atrium Health Opens Charlotte OB/GYN Practice in South End
11.23.2020
Atrium Health News |
Women's Health
---
CHARLOTTE, N.C., November 23, 2020 – Atrium Health Women's Care is committed to the health and well-being of the residents of Charlotte and announced the opening of its newest OB/GYN location in the South End neighborhood. The practice, located at 1901 South Blvd., is a satellite office of Atrium Health Charlotte OB/GYN, offering services such as obstetrical care, midwifery, wellness exams and minor gynecological procedures. Additionally, a multi-use group space is available for education, support groups, and postpartum care or group-based prenatal care. This is the sixth location for Atrium Health Women's Care Charlotte OB/GYN and will operate Monday-Friday from 8 a.m. to 5 p.m. This location expands on Atrium Health's dedication to delivering access to this area, as it also opened a new urgent care location in South End earlier this year.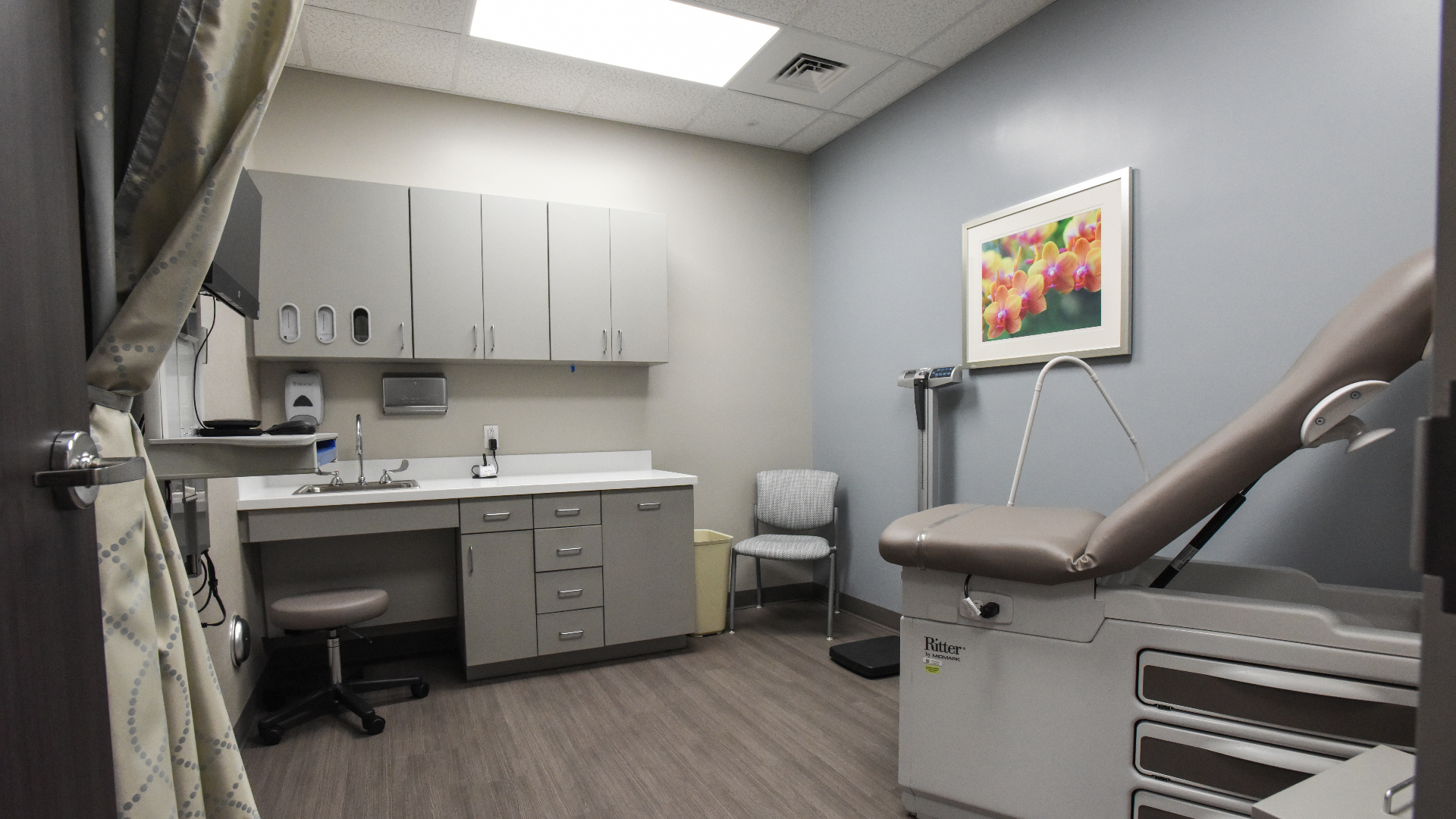 "The new facility provides the extraordinary care patients have come to expect at all of our OB/GYN locations and we are delighted to offer additional support services in the South End community," said Dr. Scott Makemson, medical director of Charlotte OB/GYN with Atrium Health Women's Care. "We are looking forward to the expansion into this area and to provide critical care for the residents of this community."

The practice is comprised of OB/GYN physicians, nurse practitioners and certified nurse midwives. In addition, certified lactation consultants will provide breastfeeding support for new mothers. Atrium Health will offer behavioral health services through post-partum support groups that will consist of in-person or virtual sessions for moms prior to their six-week visit through post birth. Patients will have access to Atrium Health Women's Institute, a facility of Carolinas Medical Center, and Atrium Health Women's Center for Pelvic Health, which offer specialty care such as maternal fetal medicine, urogynecology, gynecologic oncology and infertility care.
Atrium Health recommends women receive annual gynecologic exams, which allow for preventive health screenings to ensure gynecologic health and to monitor overall health including diet, exercise, smoking cessation, mental health, and vaccinations. Atrium Health Women's Care providers focus on topics related to birth control, sexually transmitted disease screening and prevention, menstrual problems and menopause, pelvic pain, as well as preconception counseling and fertility issues. Many conditions that affect women's health, such as cervical cancer, breast cancer and HPV (human papilloma virus), can present no signs or symptoms and Atrium Health's OB/GYNs are trained to detect these conditions at earlier stages when they can be treated most.

Charlotte OB/GYN is backed by clinical expertise and resources from Atrium Health Levine Children's Hospital, named a Best Children's Hospital by U.S. News & World Report in multiple specialties, including neonatology. At Levine Children's neonatal intensive care nurseries, board-certified neonatologists deliver critical, life-saving newborn care. In addition, patients have access to the extensive Levine Children's pediatric primary care network.
The new location will adhere strictly to system-wide COVID-Safe standards, such as rigorous cleaning protocols, advanced screening processes, and social distancing regulations in waiting rooms. These standards have been put in place to ensure the facility is as safe as possible for all who need care.