Important Update!
It is now official that Atrium Health and Wake Forest Baptist have merged and that part of this merger will be the establishment of the first medical school in Charlotte. We are thrilled to be on the forefront of establishing a new medical school and are excited about the academic possibilities this will create for our faculty and residents.
See here for more details.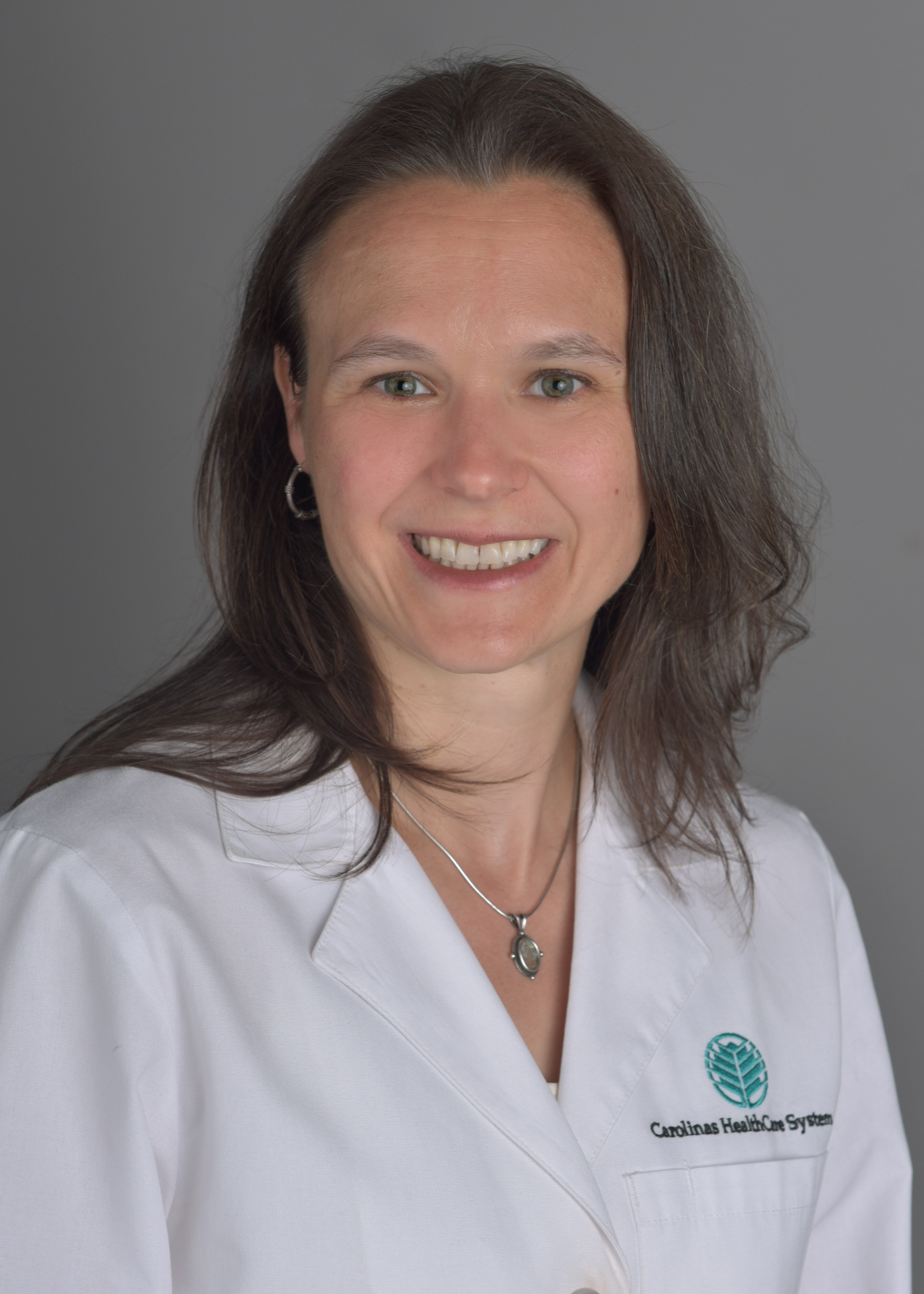 Message from our Program Director
Susan Gray, MD
Director of Residency Education
Welcome to the Sandra and Leon Levine Adult Psychiatry Residency Program at Atrium Health - Carolinas Medical Center!
Our training environment is a special and unique place. As one of our residents said, we can go toe-to-toe with any of the legacy programs in the southeast when it comes to number of beds, number of training sites, diversity of patient population and overall breadth of training experience. But we are different. We have a big medical system in which to train, but we are a small, intimate program only accepting a few residents a year. We can give each resident individual attention, making sure that everyone is thriving and living up to the fullness of their potential. If you are someone who enjoys working one-on-one with an attending or being in a small seminar for didactic learning but also wants to have a vast range of clinical experience, then we are the program for you.
We are also different because we are not a long-time established program and continue to innovate, grow and change at a rapid pace. Our program offers an excellent opportunity to lead and participate in the creation of something - the program itself! We are fortunate to attract residents and faculty who believe in our mission and the mission of Atrium Health, "to improve health, elevate hope and advance healing – for all." In turn, our residency culture reflects these values around hope and healing for all people, especially those members of our community that are marginalized. We are looking for people who are eager to play a role in this emerging culture and understand that their place in the fabric of our medical system is critical, especially in carrying forward these values.
Additionally, we believe that training isn't about trying to force physicians into an already established mold of what a psychiatrist should be. It's about you becoming the best person you can be and in so doing, becoming the best doctor and psychiatrist you can be. We have all the requisite clinical sites but also unique opportunities in telemedicine, collaborative care and other rotations built around the future of medicine. We have a large volume of patients to make this happen, but more importantly, we have incredible faculty at each of those sites who are invested in training their future colleagues. Please join us in this rich academic learning environment and in our work here at Atrium Health of providing excellent psychiatric care and leadership in the field.
We look forward to meeting all who are interested in our program!