FLU ALERT: Child visitor restrictions now in place.
Learn more
.
Class of 2021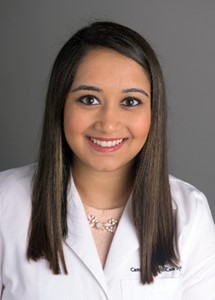 Mihika Batavia, DO
Hometown:
Mobile, AL
Undergrad:
University of South Alabama
Medical School:
DeBusk College of Osteopathic Medicine
Why I chose CMC Psychiatry:
I chose the Sandra and Leon Levine Psychiatry Residency program because it provides a wide variety of learning opportunities and diverse training experiences. It was apparent from my interview experience that this program strives to ensure residents have a supportive work environment and resident wellness is fostered. I chose our program because I knew my educational interests would be promoted and that I would be encouraged daily to be the best resident, colleague and psychiatrist.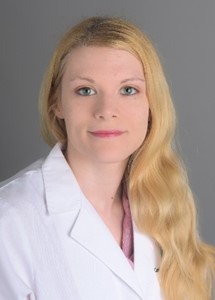 Veronica Ridpath, DO
Hometown:
Fuquay Varina, NC
Undergrad:
The University of North Carolina at Charlotte
Medical School:
VCOM – Carolinas Campus
Why I chose CMC Psychiatry:
As an employee during my undergrad years and prior to medical school, I have always had great experiences with Atrium Health. When I heard about the new residency at Atrium, I was excited because I have always loved the non-profit mission at Atrium and how much we invest in our patients- however it far exceeded my expectations. The flexibility and autonomy of being at a new program has been great for my learning style, and we often hear from other residencies how unique it is to have our level of responsibility so early in the program. Even with being able to take charge of situations, we always have the back up of attendings who are dedicated to our learning. Early experience with telepsychiatry, collaborative care, and brain stimulation are also extremely unique. Being in an education-driven rather than service-driven program has given me the ability to be involved in advocacy and research, and I've been able to serve on both state and national committees of various professional organization. Every time I go to a conference, I'm always blown away by how lucky we are in our program.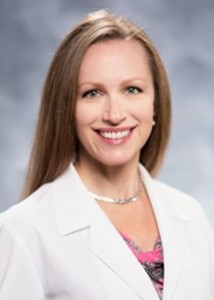 April Schindler, MD
Hometown:
Las Vegas, NV
Undergrad:
University of Nevada
Medical School:
Loma Linda University
Why I chose CMC Psychiatry:
I chose this program because the Atrium Health Behavioral Dealth department is large, comprehensive, and intricately embedded within the network of a large, thriving healthcare organization. Atrium Health serves such a vast region that the diversity and psychopathology of patients we serve far exceeds that of any other program I considered. Furthermore, the organization attracts faculty from all over the country allowing residents to gain insight from a plethora of teaching styles and perspectives. Since the program is indeed small, the residents have valuable opportunities for direct one on one teaching with esteemed faculty. At the same time, they are offered sufficient autonomy to gain the competencies needed to excel in the field. Finally, I was intrigued by the prospect of starting a new training program and wanted to be a part of creating something lasting and great!
Class of 2022
Kain Weaver, MD
Hometown:
Ringgold, GA
Undergrad:
Georgia Southern University
Medical School:
Mercer University
Why I chose CMC Psychiatry:
I chose the CMC Psychiatry program for many reasons. The CMC program and Charlotte offer an immense variety of clinical opportunities for its residents, from working with patients with psychiatric needs in our first break psychosis program to working with the Charlotte LGBTQ community. CMC guarantees to give you a variety of clinical experience to prepare you for real world psychiatry right from the beginning of intern year, with innovative rotations like telepsychiatry to working with the SPMI population on our inpatient units! Additionally, we have a diverse faculty who are stoked to teach and work with residents. We also have the opportunity to work with and teach The University of North Carolina at Chapel Hill medical students, which is one of my favorite job roles! Charlotte is a fun city with a "big city feel" without the big city hassle. Charlotte offers something for everyone of all ages, which makes for great ways to spend your time on your days off. With a staff and program as supportive as CMC's psych residency, you feel at home as a resident, which makes for fun and enjoyable learning opportunities!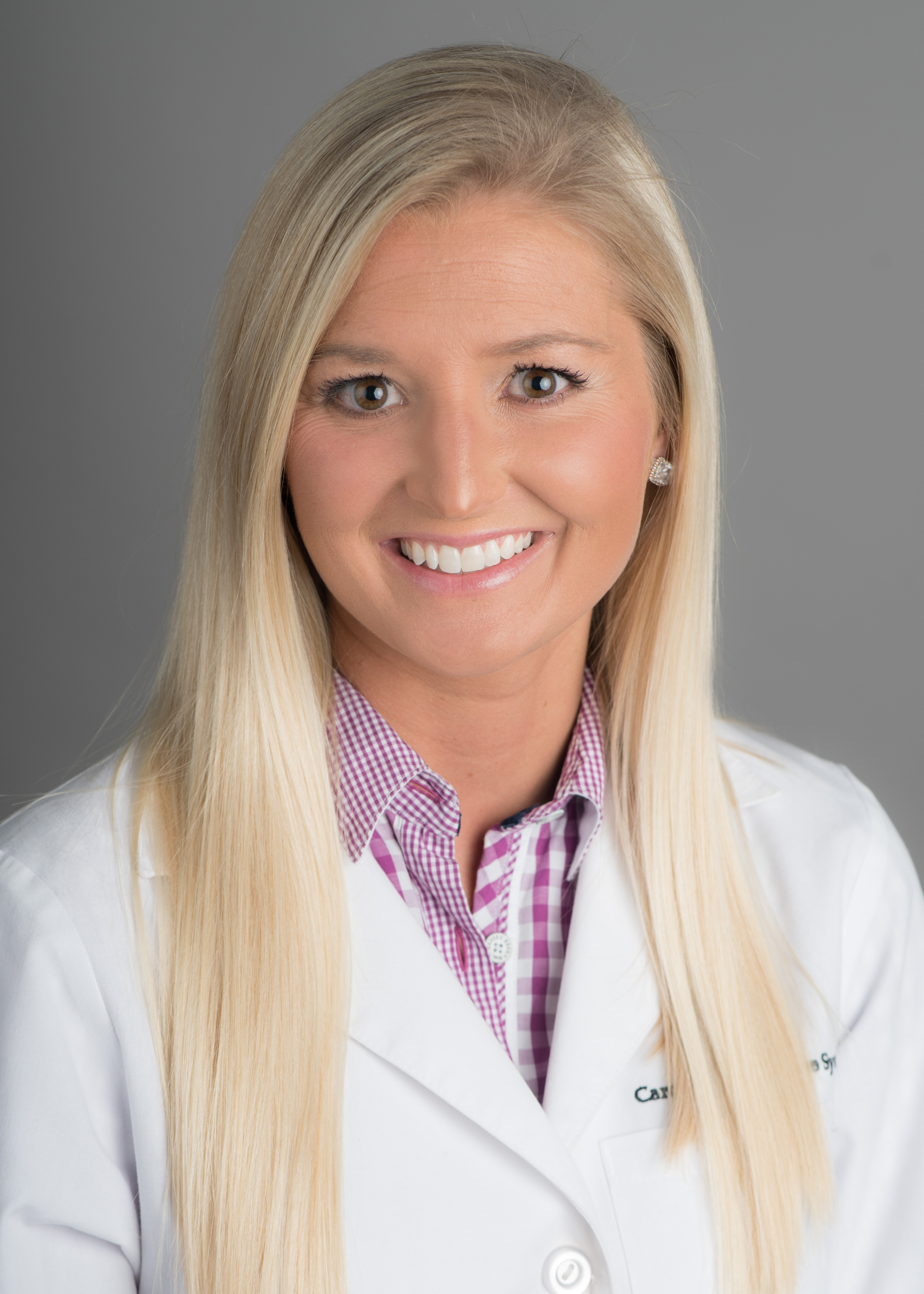 Kristi Wragg, MD
Hometown:
Freeland, MI
Undergrad:
Saginaw Valley State University
Medical School:
Central Michigan University College of Medicine
Why I chose CMC Psychiatry:
What absolutely thrilled me when joining the residency at the Sandra and Leon Levine Psychiatry Program was also that it meant I would become intertwined in a family of providers who embodies compassionate mental health care. Residents and faculty alike enjoy both teaching and learning from one another, exuding a culture that appreciates individual strengths, supports and guides professional growth, and thrives on teamwork. Additionally, we have the exciting opportunity to practice the art of psychiatry and build relationships with individuals coping with mental health concerns in a broad variety of settings -- working with all ages, from inpatient to outpatient services, partial hospitalization and assertive community treatment programming, addiction psychiatry to brain stimulation, and uniquely, via telepsychiatry and within our psychiatry emergency department! I am truly blessed to have become a part of a system that is genuinely invested in improving mental health care, serving a diverse and underserved population of people to instill hope, and dedicated to eradicating mental health stigma to promote healing.

Syed Yusuf, DO
Hometown:
Chicago, IL
Undergrad:
University of California
Medical School:
DeBusk College of Osteopathic Medicine
Why I chose CMC Psychiatry:
Learning about this program and being a part of it have all been a truly amazing experience. From the time of my interview, I felt that the faculty and current co-residents were honest and compassionate. My interaction with them serves as a constant inspiration to be the best psychiatrist. All of my attendings have been amazing teachers and are also very approachable. Any question I have, they have often went out of their way to answer it for me. Our PD and Associate PD have both been open and supportive, and I feel lucky to be able to work with them and learn from them every day. The program is located in the city of Charlotte, which means ample exposure to all types of psychopathology, diversity in our patient population, and truly a great experience overall. I'm proud to say that I'm a part of this program!
Class of 2023

Sean Butterbaugh, MD
Hometown:
Paducah, KY
Undergrad:
University of Lousiville
Medical School:
University of Kentucky
Why I chose CMC Psychiatry:
I absolutely love being a psychiatry resident at Atrium Health's Carolinas Medical Center! This program is great for several reasons. First, the exposure to such a large and diverse population and the breadth of experiences that are part of the curriculum were attributes that I knew would create a strong training environment. In addition, the close relationships that residents are able to form with faculty fosters a truly positive and collaborative culture that promotes learning as well as professional development. Finally, the compensation and benefits from Atrium Health are outstanding, making it possible to buy a house in Charlotte and support my family on my salary alone. I'm so happy to be surrounded by supportive co-residents and faculty!
Diana Nakad-Rodriguez, MD
Hometown:
Barranquilla, Columbia
Undergrad:
McGill University
Medical School:
University of Virginia
Why I chose CMC Psychiatry:
My first interview for psychiatry residency was here at the Sandra and Leon Levine Psychiatry Residency Program. The excitement I was left with at the conclusion of my interview experience was not surpassed by any of the other programs I interviewed at. I really loved that I perceived a freshness, energy and ambition that many other longer-standing programs did not convey. Since our resident class size is smaller than at most other institutions, we are able to maintain a cohesive, family-like environment, which I know will be a source of enormous support during my training. Our residency program directors and administrator are deeply committed to our success and do everything possible to see us advance in our pursuits of careers in psychiatry. Moreover, Atrium Health as a healthcare system is a great place to train in many regards. For one, given its large size and reach, the clinical training opportunities here are ample. As an employer, Atrium Health offers coveted employment opportunities, so it is able to attract teaching faculty with top-notch training backgrounds. Finally, let's not forget about Charlotte! This is an amazing city to live in, whether you are single or married with a family. Thank you for considering our wonderful residency program and we look forward to meeting you soon!

Laura Paschall, MD
Hometown:
Charlotte, NC
Undergrad:
The University of North Carolina at Chapel Hill
Medical School:
The University of North Carolina at Chapel Hill
Why I chose CMC Psychiatry:
I chose our program because of the wide array of clinical experiences available (from an acute inpatient psychosis unit to community-based rotations such as ACTT), diverse patient population, and the chance to be involved in the growth of a promising new program. I had the opportunity to do an acting internship in Charlotte during my fourth year of medical school. During that rotation, I was consistently impressed by the knowledge and inquisitive nature of the residents, their collegiality with one another, and the teaching provided by the attending physicians. I was also impressed by the breadth of the curriculum—especially the opportunities for training in administrative roles and practical aspects of medicine such as contract negotiation. Our smaller class size enables plenty of direct interactions with attending physicians, close relationships with my co-residents, and a dynamic program that adapts to provide us with the best learning environment.