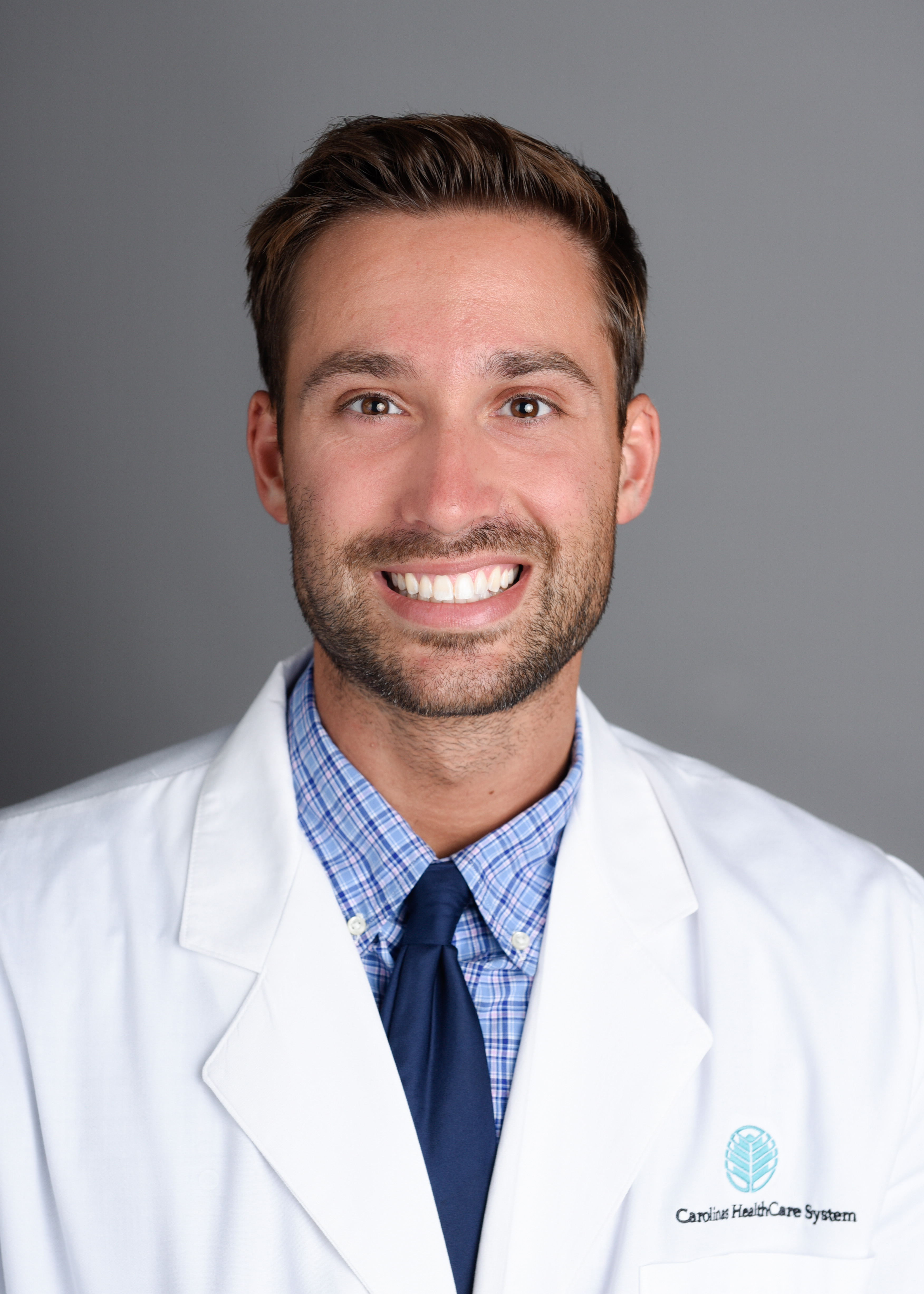 Kain Weaver, MD
Hometown:
Ringgold, GA
Undergrad:
Georgia Southern University
Medical School:
Mercer University
What I love about living in Charlotte:
Charlotte is such a great city to live in for residency! What's great about Charlotte is that it has something to offer for everyone. Popular names in the music industry are here on nearly a weekly basis and the nightlife in Charlotte has a great diversity, from exploring one of the many unique breweries in Charlotte's neighborhoods to the pop-culture bars and restaurants in Uptown. For outdoors enthusiasts, The U.S. Whitewater Center offers everything you could want from the great outdoors, from kayaking and rafting to mountain biking and zip lining (and more!). Charlotte is also a short drive to Asheville, NC, for the mountains and to Wilmington, NC, or Charleston, SC, if you need to get your beach fix in. The food scene is never ending in Charlotte - there is always a new restaurant to try and a great food culture here! For sports fans, we have pro football, basketball, baseball, hockey and more! Additionally, the Charlotte Douglas International Airport is a short drive away and offers affordable flights to nearly anywhere in the U.S., making weekend getaways affordable and convenient. The bottom line is this – if you choose to do residency in Charlotte, you'll always have something to do!