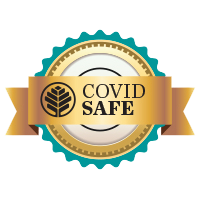 Safety and Appointment Updates
Whatever your medical needs are, we're here for you – with COVID-Safe care. We're setting the national standard with innovative safety measures, so you feel comfortable and confident each time you visit. See what we're doing to keep you COVID-Safe.
To schedule an appointment, call your doctor's office or 980-442-2000. We'll help you decide if your next visit should be in person, by phone or a video chat. Before your first video visit, your doctor's office will let you know which platform to use. Then follow these setup instructions:
In a medical emergency, go to an emergency room or call 911 right away.
When you're facing cancer, you want only the best by your side. At Levine Cancer Institute, a facility of Carolinas Medical Center, you'll find expert care focused on helping you heal – and helping you thrive.
With more than 25 cancer care locations, we provide access to top-ranked physician expertise, groundbreaking clinical trials and the latest cancer treatments across the Carolinas.
Learn more about Levine Cancer Institute's leadership, origins and progress.