The Cabarrus Family Medicine Residency program has much to offer emerging physicians. Our training provides a unique blend of advanced inpatient training and real-world outpatient training. The future of healthcare will demand that family physicians be able to provide a wide array of services and be skilled in the care of patients of all ages, genders and complexity of health needs.
In the journey to prepare for your future in healthcare, our program offers:
The chance to be a true partner and active stakeholder in the practice
An unrivalled and comprehensive inpatient training program
The opportunity to experience travel medicine and mission trips
A lifetime mentor relationship with leaders in Family Medicine
Involvement in your community beyond the clinic and hospital walls
Tracks in obstetrics, sports medicine and other areas of concentration
Interested in applying? Find out more here.
Partnership in Practice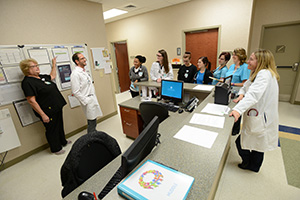 Residents train in a community practice setting representative of future practice sites, embedded into their family medicine clinic alongside a team of faculty, advanced practice providers, embedded mental health and support services.
Residents participate in quality and practice management improvement providing real-world experience in leadership.
Residents become integral members of the Atrium Health Cabarrus Medical staff through our active Family Medicine Department and hospital committee membership.
Unrivaled & Comprehensive Inpatient Training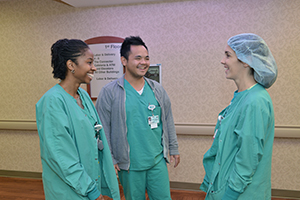 In our program Inpatient Service (FMS) is true family medicine. In addition to complex ICU patients and routine adult medicine patients, residents will care for maternity, newborn and pediatric patients on any given day.
Residents take ownership of their patients from admission to discharge. Residents follow their patients throughout their stay whether in the observation unit or intensive care.
Residents work one-on-one with highly skilled specialists.
At Atrium Health Cabarrus, family medicine is highly respected. We have a family medicine designated unit and open access to ICU's. Hospital leaders work closely with our residency to ensure the best learning environment possible.
Atrium Health Cabarrus functions as a tertiary care center but feels like a community hospital.
Travel Medicine and Mission Trips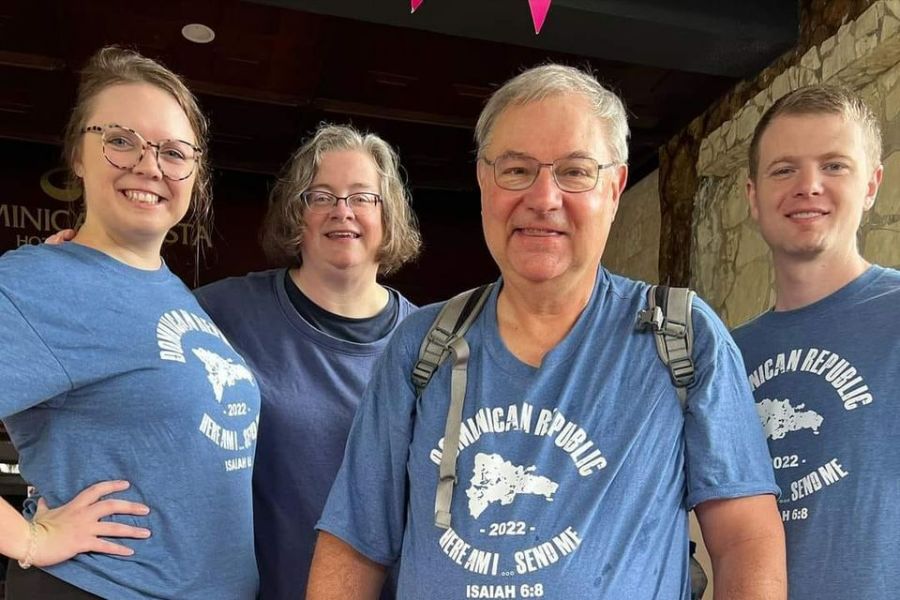 Faculty members are dedicated to mission work in the Dominican Republic with elective rotation for residents.
Weekly travel medicine clinics are led by our faculty certified in travel medicine.
Schedules support resident initiated global health electives, anywhere in the world.
Resident Life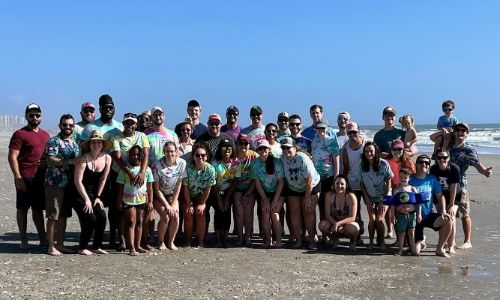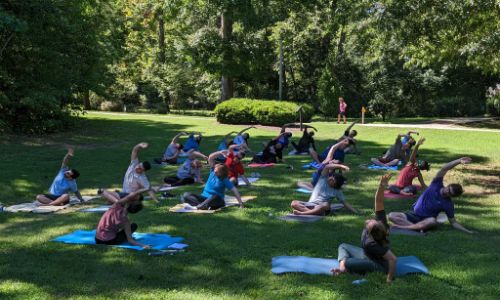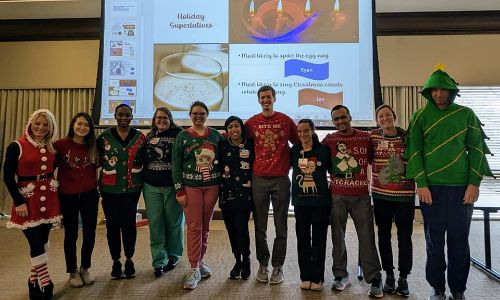 We come highly recommended
We don't have to tell you how great we think our program is at Cabarrus Family Medicine (CFM). Instead, we'll let our residents and faculty tell you what sets us apart.
| | |
| --- | --- |
| | Dr. Monica Lawler, 2017 Graduate: I chose CFM because I wanted to feel like a family doctor right away. On my interview, residents and faculty were so welcoming and happy and this is still true. The people here make CFM great! The real world training right away and strong academic focus in a community setting are just a bonus. |
| | Dr. Andrew Nance, 2019 Graduate and Faculty: Autonomy and hands on learning sets us apart from other programs. At CFM, we are treated as junior faculty, not only in the clinic but also at our 457 bed hospital that does everything from x-rays to open heart surgery. We have an open ICU, which means that you are the primary team even for the sickest patient. Our program is unopposed meaning there are no other residents or fellows to compete with for patient care or one-on-one time with attendings. Our nurses definitely deserve recognition for being magnet status and in the clinic, we have a flow manager nurse who helps keep our patient panel informed and healthy. This incredible continuity extends even to the community where we are encouraged to start events and be our neighbor's primary care physician. And in case you were sold yet, there's a reason that we have had three active faculty members named as NC family physicians of the year…Because CFM is just awesome and everybody knows that! |
| | Dr. Chue Xiong, 2019 Graduate: Attendings are supportive, great resident camaraderie, good work/life balance, strong academics |
Tradition of Leadership
Our program proudly boasts THREE presidents of the North Carolina Academy of Family Physicians among our faculty. Dr. Allen Dobson, Dr. Maureen Murphy and Dr. Charles Rhodes have been leaders in family medicine in our state and nation. These three remarkable physicians were also named NC Family Physician of the Year during their careers.
National Family Physician of the Year: Dr. Maureen Murphy 2016! We are proud to call her our own!
President of the NC Community Care Network: Dr. Allen Dobson has been a leader for health care reform, particularly how our state serves its most vulnerable citizens. He also served as the Assistant Secretary of Health for the state of NC.
President of the Association of Family Medicine Residency Directors: Dr. Mark Robinson was elected by residency directors across the country to lead their national organization.
NC Sports Medicine Persons of the Year: Dr. Kevin Burroughs, Dr. Kate Foster. Both are very active in the American Society of Sports Medicine.
Chief of Medical Staff: Two of our faculty have served in this role. Dr. Mark Reiff (graduate of our first class!), Dr. Susan Andersen has recently completed her term as Chief of the Medical Staff.
We encourage residents to find their paths to leadership whether through our family medicine academies, within the community and/ or within the residency program. Flex time is provided to support resident in leadership roles.
Our Location Has a Lot to Offer
Cabarrus County is a dynamic place to live and work. Home to unique dining, breweries and entertainment, convenient shopping options, as well as Charlotte Motor Speedway, beautiful parks and athletic facilities, Cabarrus County is well-known throughout the region as an attractive and growing community. Located just north of Charlotte, NC, the county offers the charm and convenience of a mid-size community with easy access to all the activities of a large metropolitan area. The 4 family medicine clinics are all located within Cabarrus County. Right over the county line is The University of North Carolina at Charlotte with access to light rail transit to take you into the city center.

Within the county, there are exemplary public and private schools with options for magnet programs including Spanish immersion. Our county public schools rank among the top in the state.

Many of our graduates choose to stay in the area which is the best testimonial of all.
Interested in applying? Find out more here.