Welcome to the Levine Children's Hospital
Levine Children's Hospital (LCH) provides the full range of clinical services for children, from primary care to highly specialized quaternary services. As the largest children's hospital between Atlanta and Washington, D.C., we serve the children of both Carolinas, the southeast and increasingly the US. Throughout the hospital and clinics, the integration of our pediatric residents with surgical and pediatric subspecialists, as well as with primary care pediatricians, provides a unique and rich educational experience.
Many of our faculty members are national leaders in their respective fields and they have trained at diverse and distinguished programs. The faculty provide outstanding care to our patients in a family-centered environment, and many are engaged in quality improvement and clinical research to continuously advance our care delivery. Teaching residents and medical students is a passion for us, and Atrium Health's Carolinas Medical Center, which includes LCH, is the Charlotte campus of the University of North Carolina School of Medicine.
Our care teams include nurses, nurse practitioners, social workers, dietitians, child life specialists, respiratory therapists, pharmacists and others trained in the care of children. The Atrium Health Levine Children's service line also includes an extensive network of primary care providers across metro Charlotte.
For 2022-2023, LCH has been named a Best Children's Hospital by U.S. News & World Report for the 15th consecutive year, and in eight specialties – cardiology & heart surgery, gastroenterology & GI surgery, neonatology, nephrology, neurology and neurosurgery, orthopedics, pulmonology, and urology.
As a pediatric resident, you will be an important member of our care team and will work closely with physicians, nurses and other staff. With your educational and patient care experiences at LCH you will be well prepared for pediatric practice or for entering a fellowship. Our leadership team and faculty will ensure that your three years in Charlotte is a great and enjoyable learning experience.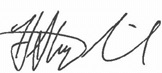 H. Stacy Nicholson, MD, MPH
Sara H. and Howard C. Bissell Endowed
President, Atrium Health Levine Children's
Professor and Chair, Department of Pediatrics