Skip Navigation
Visitor Guideline Update:
Due to respiratory virus season, children 12 and under are not permitted to visit patients in multiple settings. Additionally, everyone is required to mask in patient rooms and other designated areas.
Learn more
.
The Geriatric Medicine Fellowship is a one-year clinical training program for physicians who are board certified or board eligible in either Family Medicine or Internal Medicine. The ideal candidate is a physician with a strong desire to build his/her clinical skills and knowledge related to geriatric medicine across the continuum of care and with an affinity toward developing therapeutic relationships with older adults and their families. The Atrium Health Geriatric Medicine Fellowship Program is accredited by the Accreditation Council for Graduate Medical Education (ACGME).
Program Goals
The goal of the Geriatric Medicine Fellowship is to prepare physicians to evaluate and manage older adult patients in a variety of care settings. Emphasis is placed on training fellows to perform comprehensive functional and cognitive evaluations, manage multiple chronic diseases, apply appropriate pharmacotherapy and monitor for adverse effects, identify and prevent geriatric syndromes, develop patient-centered treatment plans and lead teams of healthcare professionals. Fellows will also understand the implications of health policy and clinical research on the delivery of medical care for older adults.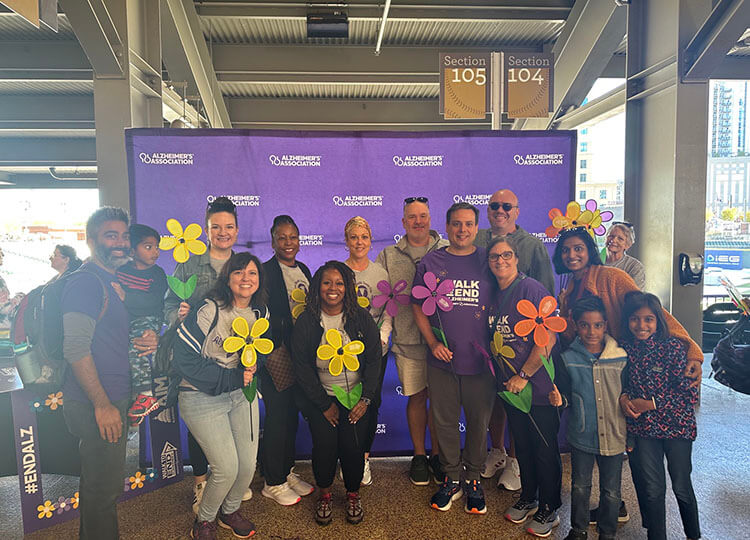 Geriatric Medicine fellowship core faculty and Senior Care, Walk to End Alzheimer's (Alzheimer's Association, 2023)