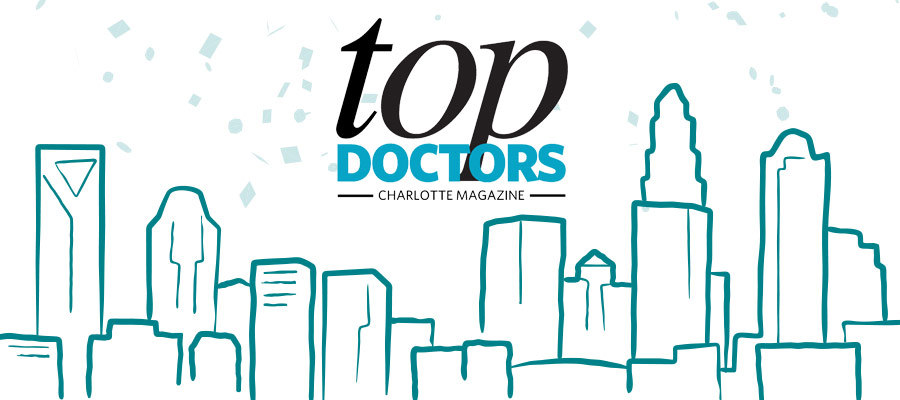 More than 110 Physicians Named to 'Top Doctors' List
07.11.2019
Atrium Health News
Dozens of Atrium Health physicians have been recognized by their peers as professionals "who exemplify excellence" in the medical field.
Compiled by " Charlotte Magazine," Atrium Health is proud to recognize 112 physicians in 46 specialty fields for being nominated and voted as a member of the magazine's "Top Doctors" list in 2019.
2019 Charlotte Magazine Top Doctors
Allergy And Immunology
Anesthesiology
Cardiology
Child Psychiatry
Critical Care
Dermatology
Emergency Medicine
Endocrinology
Family Medicine
Gastroenterology
Gynecologic Oncology
Hematology
Hospitalist
Infectious Disease
Internal Medicine
Maternal - Fetal Medicine
Neonatal - Perinatal Medicine
Neurology
Obstetrics & Gynecology
Oncology
Orthopedics
Pathology
Pediatric Cardiology
Pediatric Cardiovascular Surgery
Pediatric Emergency Medicine
Pediatric Endocrinology
Pediatric Gastroenterology
Pediatric - General
Pediatric Hematology – Oncology
Pediatric Infectious Diseases
Pediatric Nephrology
Pediatric Neurology
Pediatric Pulmonology
Physical Medicine & Rehabilitation
Pulmonary Medicine
Radiology
Reproductive Endocrinology
Rheumatology
Sleep Medicine
Sports Medicine
Surgery – Cardiovascular
Surgery - Colon and Rectal
Surgery - General
Surgery - Oncology
Surgery – Thoracic
Surgery - Transplant
Surgery – Vascular
Urology
About Atrium Health
Atrium Health, previously Carolinas HealthCare System, one of the nation's leading and most innovative healthcare organizations, provides a full spectrum of healthcare and wellness programs throughout the Southeast region. Its diverse network of care locations includes academic medical centers, hospitals, freestanding emergency departments, physician practices, surgical and rehabilitation centers, home health agencies, nursing homes and behavioral health centers, as well as hospice and palliative care services. Atrium Health works to enhance the overall health and well-being of its communities through high-quality patient care, education and research programs, and numerous collaborative partnerships and initiatives.
###