Obstetrics & Gynecology Residency Program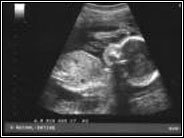 Our program offers interns a diverse experience in obstetrics and gynecology as well as inpatient internal medicine and acute emergency care. These rotations provide a strong foundation of clinical knowledge and basic surgical skills in preparation to become well-rounded, competent Obstetrician Gynecologists. In addition, REI and Gynecologic Oncology are incorporated into the first year to allow interns exposure to subspecialty fields. We have also embedded a dedicated ultrasound rotation to solidify technical skills and image interpretation.
The first year of residency (PGY-1) is divided into: Obstetric-Days, Obstetric-Nights, Gynecologic Oncology, Ultrasound, Reproductive Endocrinology & Infertility, Ambulatory Care, Emergency Medicine, and Internal Medicine.
Obstetrics Days and Nights

Interns learn how to provide care for low-risk pregnant and postpartum women on Labor and Delivery. They act as the primary physician in OB Triage with direct supervision from APPs or upper level resident. OB Triage is an essential component of training: Residents learn how to assess patients who present in active term labor, preterm labor, PPROM, or with other obstetric and nonobstetric concerns. This resident also covers the low-risk postpartum service and attends all spontaneous vaginal deliveries. As the year progresses, interns become primary surgeon on primary cesarean deliveries and participate in labor management.

The OB Nights team consists of one resident from each year. This rotation of weekday night call begins at 5:30 p.m. and ends at 7 a.m., Sunday through Thursday nights. Each weekend is free until Sunday evening. The intern's primary responsibilities include management of OB Triage, low-risk postpartum service, and spontaneous vaginal deliveries. Faculty academic specialists and hospitalists cover the all in-house services at night and supervise the resident team. Residents can elect to participate in Thursday morning educational sessions, especially for simulation; however, there is no requirement to participate in real-time didactics. Interns do not have continuity clinic during this rotation.

Gynecologic Oncology

Interns spend two rotations on the high-volume, high-acuity gynecologic oncology service, which introduces various surgical techniques and perioperative management of complex surgical patients. Residents are exposed to all current diagnostic and therapeutic modalities in the treatment of gynecologic cancers in both inpatient and outpatient settings. Residents participate in surgical procedures as a first assistant with the GYN Oncology attending. The team includes a PGY1, PGY2, PGY3 and PGY4 residents.

Ultrasound

This rotation includes in-depth experience in obstetric and gynecologic ultrasound. The schedule includes supervised scanning opportunities at AH Myers Park and North Park OBGYN clinics where interns perform all basic obstetric scans with immediate feedback from the onsite sonographer. Interns rapidly acquire these basic skills with repetition, clinical volume, and sonographer guidance. Interns also attend AH Women's Institute for weekly GYN ultrasound training. Interns work under the direct supervision of experienced sonographers, Maternal Fetal Medicine faculty, and Gynecology faculty.

Reproductive Endocrinology & Infertility

Interns learn to apply knowledge of reproductive physiology and pathophysiology to diagnose and treat gynecologic conditions, including menstrual disorders, infertility, pubertal disorders, osteoporosis, and menopause. They participate in the office and surgical care of REI patients under the direct supervision of the REI faculty. Located at the Women's Institute, the REI ambulatory surgery center provides residents with diagnostic and operative hysteroscopy experience as well as other procedures. Interns complete the ASRM didactic modules during the rotation, which complements their direct in-person learning opportunities.

Ambulatory Care

Ambulatory care in obstetrics and gynecology forms the cornerstone of any future clinical practice. Interns work 4 and a half-days each week at the Atrium Health Myers Park OBGYN clinic, covering a variety of specialty clinics as well as their own half-day continuity clinic. Specialty clinics include High-risk Obstetrics, Diabetic Obstetrics, Complicated Gynecology, and Colposcopy. Interns learn about management of high-risk pregnancies and complicated gynecologic disorders. Residents learn how to perform routine office procedures, including LARC placement and removal, endometrial, cervical, and vulvar biopsy, and Word catheter placement for Bartholin cysts. Interns receive direct experience with colposcopy for lower genital tract infection and office management of excisional treatment (LEEP). Residents learn how to provide informed consent and participate in surgical time-out with each procedure. Experienced faculty supervise all clinics and are actively involved with patient management and resident education.

Emergency Medicine / Internal Medicine

Interns receive concentrated education in the management of common medical conditions on the inpatient medicine and emergency medicine rotations. Senior house staff and faculty attendings from internal and emergency medicine provide direct supervision.

Continuity Clinics

Interns spend one half-day each week in their own continuity clinic at AH Myers Park OBGYN clinic. Intern continuity clinics occur every rotation except OB Nights.

Breakdown of rotations:

Fall: OB Days, OB nights, GYN Oncology, Ambulatory, Emergency Medicine, Reproductive Endocrinology

Spring: OB Days, OB nights, GYN Oncology, Ambulatory, Internal Medicine, Ultrasound