Obstetrics & Gynecology Residency Programs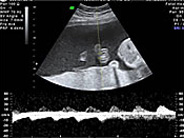 The PGY-3 year of residency involves obstetrics, staff gynecology, reproductive endocrinology, private gynecologic surgery, night float, and one month elective rotation. Four months are on the high risk obstetric service, two months on gynecology, REI, private gynecology and night float. A one-month elective can be substituted for one month of obstetrics.
Obstetrics and Gynecology
Reproductive Endocrinology and Infertility
Gynecologic Surgery
Night Float
Elective
Obstetrics and Gynecology
These rotations are similar to the PGY-2 year rotations, with the exception of a graduated increase in the amount of responsibility and a focused two month high-risk obstetrics rotation.
Reproductive Endocrinology and Infertility
During this rotation the resident will learn to apply knowledge of reproductive physiology and pathophysiology to diagnose and treat gynecologic conditions including menstrual abnormalities, infertility, pubertal disorders, and menopause. The resident will participate in the office and surgical care of private REI patients under the direct supervision of the reproductive endocrine faculty.
Gynecologic Surgery
The purpose of this rotation is to introduce the third-year resident to a broad spectrum of gynecologic pathology and surgical techniques. Our visiting private gynecologic staff represents many different training programs with varied approaches to surgical management. It is anticipated that the resident will be exposed to a large volume of vaginal surgery, abdominal surgery, minimally invasive surgery and urogynecologic procedures during this rotation.
Night Float
Weekday night call is a night rotation in which the resident works from early evening until the next morning on Sunday - Thursday nights. Each weekend is free until Sunday evening.
Elective
The resident can develop a one-month rotation to enhance their education. Elective rotations have included pathology, vulvar dermatology, menopausal medicine and breast pathology/radiology. Rotations off-site are allowed.
Urogynecology
The purpose of this rotation is to introduce the third-year resident to evaluation, diagnosis, and treatment of women with pelvic floor disorders. The fourth-year resident is responsible for running the service and will also operate and see clinic patients at our North East location. The residents are both exposed to minimally invasive surgical approaches to treat prolapse and incontinence including laparoscopic, robotic, and vaginal surgery. The residents will also be exposed to extensive minimally invasive gynecologic surgery including the evaluation and treatment of patients with endometriosis and uterine fibroids.