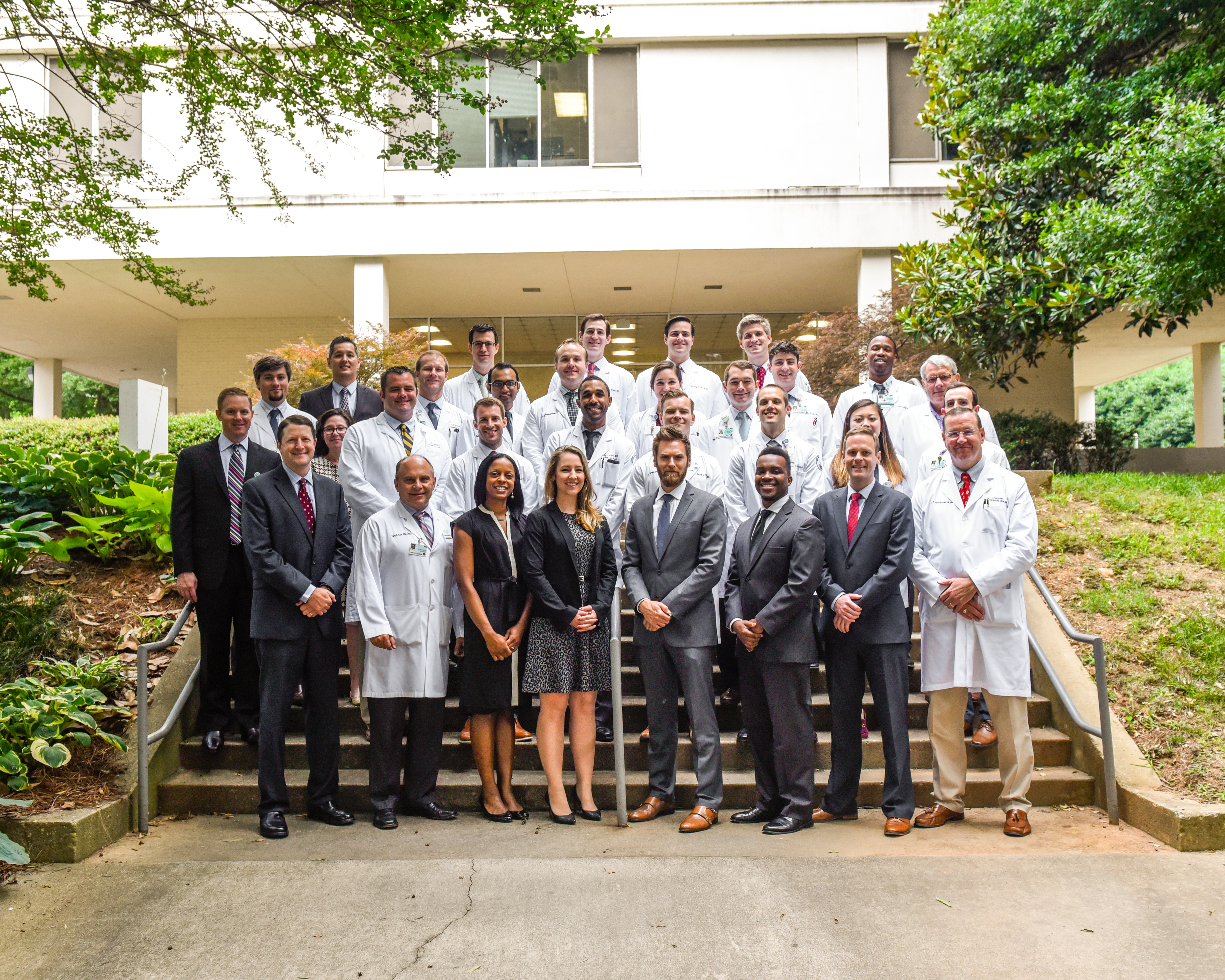 The orthopedic residency at Carolinas Medical Center in Charlotte, NC is a comprehensive and widely respected program with the primary goal of graduating well-rounded, highly competent orthopedic surgeons.
Five residents are admitted annually through a highly selective process administered by the NRMP. The orthopedic residency consists of four full orthopedic clinical years and one multidisciplinary internship year. The residents work with board-certified, fellowship-trained specialists from all orthopedic subspecialties in a one-on-one mentorship training model.
The program's educational philosophy stresses that the best environment for learning clinical medicine is achieved with one patient, one attending and one resident. The CMC offers a large clinical volume with the residents actively participating in 300-500 cases during each clinical year. Graduated responsibility in the operating room and pre- and post-operative planning phases is granted so that at the end of the program each resident is comfortable and competent in all subspecialty areas.