From menstrual cycles to childbirth and breastfeeding to menopause, women have some of the most unique health conditions throughout the course of their lives. In this guide, we explore some of the most talked about topics and hear from a handful of women as they recount the health journeys that they've experienced under the care teams at Atrium Health.
---
Help! My Body is Changing
Why Every Woman Should Pay Attention to Her Period [ARTICLE]
Historically, women's periods have been considered taboo. But why? Most girls get one and not talking about periods can result is missing important clues to your overall health. Here, Erin Cook, MD, a pediatric and adolescent gynecologist at Atrium Health Eastover OB/GYN breaks down some of those built-up walls by answering some of the most frequently asked questions about young women and their menstrual cycles.
Every Woman Goes Through Menopause at Some Point, Know How to Manage [ARTICLE]
Menopause is a nearly-universal experience for women across the world. Yet for many if not most women, the intense physical, mental and emotional journey to menopause remains incredibly personal and can feel confusing, lonely and even isolating.
Allison Bell, MD, an OB/GYN at Atrium Health Charlotte OB/GYN, wants to affirm women's awareness that yes, menopause is of course a personal journey, and that women do not have to walk the challenging path alone.
Women's Midlife Checklist: 8 Tips for a Healthier You [ARTICLE]
Middle-aged women have specific health challenges to face. Here, 8 ways to decrease your risk of cardiovascular disease, high blood pressure, obesity and more. Ariel C. Haddad, DO, an OB/GYN at Atrium Health NorthEast Women's Health & Obstetrics - Davidson, weighs in on how women can stay on top of their health as they enter midlife
---
Have Questions? Things to Know for Women
What Birth Control Option is Right for You? [ARTICLE]
Do you find taking a daily birth control pill to be tedious and time consuming? If your answer is "YES!" then consider a long-acting reversible contraceptive (LARC). LARCs are increasingly becoming the birth control of choice for women.
Psst! Let's Talk about Female Sexual Health [ARTICLE]
It's not unusual for women to experience issues related to sex, such as painful intercourse or lack of desire. But unlike male sexuality, which is freely discussed, female sexual health remains a largely taboo topic that keeps women from seeking help. Sasha Sabir, MD wants to change that by providing women with more information about their sexual health and giving them the confidence to talk about it with their doctor.
---
Expecting to Grow Your Family? Resources for Moms-to-Be
Pregnant or Trying to Get Pregnant? Here's What You Should Know About the COVID-19 Vaccine [ARTICLE]
Is the COVID-19 vaccine safe for pregnant women? Here, Lorene Temming, MD, OB/GYN, Maternal Fetal Medicine and Medical Director of Labor and Delivery with Atrium Health and Katie Passaretti, MD, medical director of infection prevention at Atrium Health answer some of the most frequently asked questions surrounding the COVID-19 vaccine and pregnancy.
Thinking about starting a family? Check out this checklist to make sure your health is on track [INFOGRAPHIC]
Print this out if you're considering adding a bundle of joy to the family! This checklist will help to identify certain health conditions that are important to bring up with your women's health provider at your next doctor's appointment.

How One Daddy Boot Camp is Transforming the Game for Expecting Dads [ARTICLE]
Whether you're an expecting first-time of fifth-time father, Atrium Health's Daddy Boot Camp is here to help prepare educate you and your loved one with all of the information, tools and resources you may need once your tiny loved one makes their grand debut into the world. Here, David Grelecki, one of our Daddy Boot Camp instructors answers your top questions about the program.
Watch Olympic Gold Medalist, Cullen Jones and his wife's experience with Daddy Boot Camp at Atrium Health Pineville!
Pregnant or Trying to Conceive? Don't Forget the Flu Shot [ARTICLE]
Multiple studies have shown that having the flu illness during pregnancy can be dangerous to pregnant women and their developing babies. For this reason, Atrium Health and the Centers for Disease Control and Prevention (CDC) stand by their recommendation that pregnant women – maybe more than any other group – should get a flu shot.
Which Maternity Classes Will You Go To? [ARTICLE]
When you're getting ready to have a baby, you try to learn everything you can about pregnancy and motherhood. But no matter how much you research and read, there's always more to learn – and the advice is always changing. How can you keep up? For one, you can go to a maternity class at the hospital where you'll be delivering.
Looking for a tour? Atrium Health is happy to provide expecting patients the opportunity to tour our maternity centers virtually. Patients can view each center's facilities and review the amenities and services provided at the links provided. We look forward to welcoming you and your family!
Maternity Care & Birth Center | Atrium Health Cabarrus
Maternity Care & Birth Center | Atrium Health Carolinas Medical Center
Maternity Care & Birth Center | Atrium Health Cleveland
Maternity Care & Birth Center | Atrium Health Lincoln
Maternity Center Tour | Atrium Health Pineville
Maternity Care & Birth Center | Atrium Health Stanly
Maternity Care & Birth Center | Atrium Health Union
Maternity Care & Birth Center | Atrium Health University City
What You Can and Can't Eat During Pregnancy [ARTICLE]
When you're pregnant, the last thing you want to do is eat something that'll harm your baby. But there's good news: When it comes to what you can and can't eat during pregnancy, there are only a few restrictions.
Most of it is common sense, but Ajay Patil, DO, an OB/GYN at Atrium Health Copperfield OB/GYN, gives the dish on what you can – and can't – eat during pregnancy. He even includes tips on what to do if you accidentally eat something you shouldn't. (Hint: Don't panic!)
---
Patient Stories Told by Women, for Women
Facing an At-Risk Pregnancy with Bravery and Resolve: A Mother's Story of a Safe Delivery [ARTICLE]
Victoria Allen, a 37-year old, healthy woman on her second pregnancy, didn't raise any red flags during the first half of her pregnancy. However, at her 22- week ultrasound, she was diagnosed with a shortened cervix, which required immediate bed rest and other interventions to prevent preterm delivery. This is the story of Victoria's patience, consistency, and excellent care under Atrium Health's Maternal Fetal Medicine team.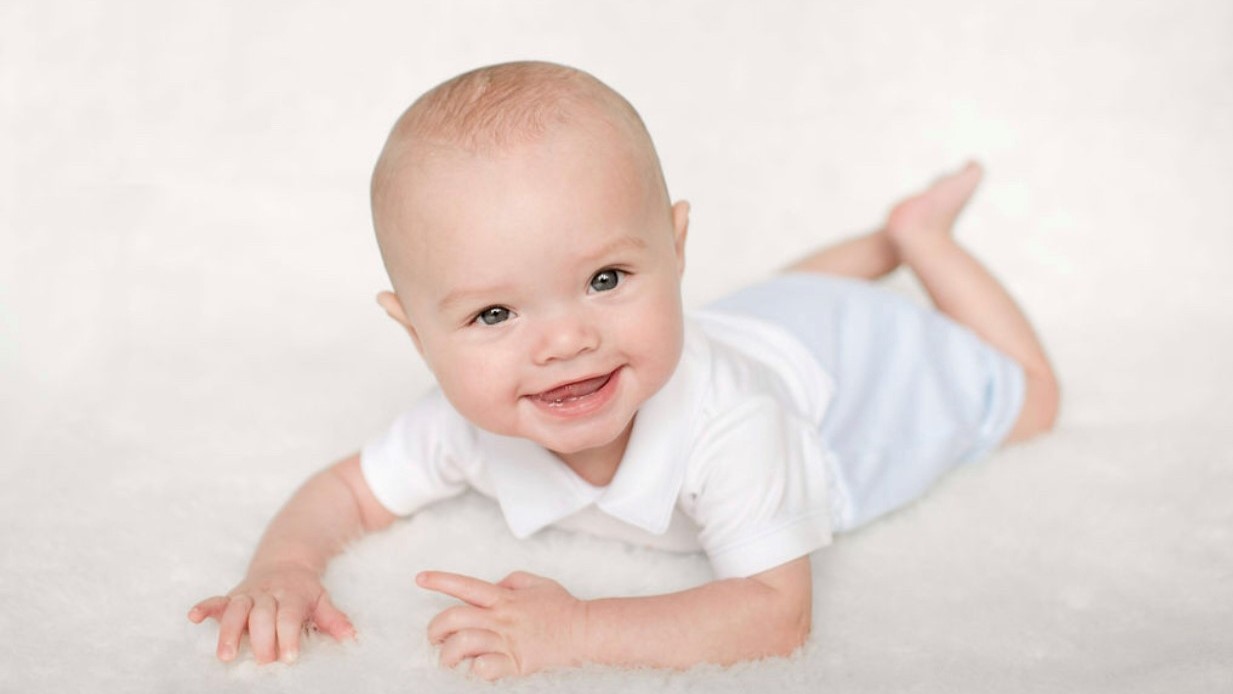 After Struggling with Having Baby No. 2, Lauren Regained Fertility Through Miracle Surgery [ARTICLE]
Lauren Braxton tried to have baby No. 2 for years without success, even with fertility treatments. Finally, her OB/GYN referred her to the Atrium Health Women's Center for Pelvic Health. It was here that Dr. Smitha Vilasagar treated a large, obstructive fibroid in her uterus. The recovery was quick and comfortable, and 6 weeks after surgery Lauren got some unexpected news— she was pregnant again!
Midwife Shows Exceptional Care for Healthy Delivery of High-Risk Child with Down Syndrome [ARTICLE]
Mother of three, Lauren Dantzler, relied on Atrium Health's Piedmont GYN/OB team for her first and second child's birth — so it was a no-brainer to go back to her certified nurse midwife, Tammy Reyes, for expert care when scans detected her third child would be born with Down Syndrome.
A High Level of Care for a High-Risk Pregnancy [ARTICLE]
Kristen Soni and her husband had conceived their first happy, healthy baby a few years ago using intrauterine insemination (IUI). But when trying to get pregnant a second time, they were running into problems. Six miscarriages later, they were beginning to lose hope on conceiving a second child. But as they were in the middle of the adoption process, something shocking happened: Kristen learned she was pregnant! They couldn't believe they had been able to conceive again — but they knew the pregnancy ahead of them was going to be difficult.
What Women Don't Talk About: Pelvic Pain, Prolapse, and Procedures [ARTICLE]
At 71 years old, Sue Spiegel was experiencing ongoing pelvic pressure before she was finally referred to Erinn Myers, MD, at Women's Center for Pelvic Health at Atrium Health Mercy. Sue had symptoms related to pelvic organ prolapse, which was caused by weak or damaged pelvic muscles and tissues. Pelvic organ prolapse is a very common condition where women experience a hernia of the vaginal region, resulting in the feeling of a bulge or pressure. For women over the age of 20, 75% have a pelvic floor disorder and 1 in 9 undergo surgery for prolapse. Many women with this condition experience discomfort that can get in the way of everyday tasks. After their initial consultation, Dr. Myers recommended Sue have a Robotic Sacrocolpopexy. With this procedure, a mesh graft is used to suspend the prolapsed tissue back in place. The graft material helps to prevent recurrent prolapse and improves the chances of a long-term repair.
Advances in Fertility Treatment Lead to Astonishing Success [ARTICLE]
Loren Bassett and her husband Mike were determined to start a family. But like many couples who experience infertility issues, they were beginning to feel more and more disappointed. Loren was saddened that as a woman she felt her body couldn't do what it should naturally do. After a year of trying, they turned to Atrium Health and the Carolinas Medical Center Women's Institute and got started with intrauterine insemination (IUI) under the guidance of Michelle Matthews, MD, medical director of the CMC Women's Institute. On the sixth IUI, they were able to get pregnant — with twins. The pregnancy got off to a promising start. However, they experienced a heartbreaking miscarriage 16 weeks into the pregnancy. But despite the difficulty of this situation, they wanted to keep trying. And this time they were going to switch from IUI to IVF. Finally, Loren was successful when her first embryo transfer resulted in a pregnancy.
Shining a Light on Postpartum Depression [ARTICLE]
From the first moment Kionna Dockery laid eyes on her son, DJ, she was completely in love. Her son was happy and healthy, which filled her with so much gratitude. But, she also experienced a sudden change in her mood that she didn't quite understand.
Two weeks after having DJ, Kionna reached out to her OB/GYN for help. During that appointment, she learned about a postpartum depression program, offered by Atrium Health, which turned out to be exactly what she needed.
Endometriosis Pain Isn't 'Just the Way It Is' [ARTICLE]
Since the age of 12, Emily Chandler had always been told that her menstrual pain just came with the territory of being a woman. But after years of suffering excruciating pain and struggling with infertility, she had enough and turned to Atrium Health's Women's Center for Pelvic Health for endometriosis excisional surgery under the care of Dr. Smitha Vilasagar, one of the only surgeons in the region who specializes in this type of surgery.
When Parents Donate Cord Blood, They Could be Saving a Life [ARTICLE]
As of June 2019, mothers who give birth at Atrium Health's Carolinas Medical Center will have the chance to donate life-saving umbilical cord blood to those in need. Learn about the history and expansion of the one of the largest cord blood donation programs in the region.
---
Pregnancy and Birth Tip Video Resources
Gestational Diabetes: What to Know
Learn more about Gestational Diabetes, how you are tested and what it means for your baby.
Nutrition Tips for Expectant Moms
Want to know more about what and how much to eat during pregnancy? Why water is so important and how much you should have?
Atrium Health is Baby-Friendly
Many of the Atrium Health hospitals have earned the title of "Baby-Friendly Hospital", an honor awarded through years of hard work, education, and protocols. Many of these protocols are based on The Ten Steps to Successful Breastfeeding set by UNICEF and the World Health Organization for an optimal level of care for infant feeding and mother-baby bonding. Our goal at Atrium Health is to educate expectant parents, like you, about the benefits breastfeeding for both mother and baby so that you can make an informed decision in a safe, non-judgmental place on how best to feed your baby. Whether you choose to breastfeed or not, the facilities at Atrium Health Baby Friendly Hospitals are here to support you every step of the way!
Understanding an Epidural
Epidurals are the most common form of pain relief given during childbirth in the U.S. Half of all moms receive an epidural during delivery. Despite being so common, most patients have many questions and concerns about getting one. The goal of this video is to explain what an epidural is, and what you should expect should you decide to get one. We at Atrium Health are committed to helping you through this beautiful process of childbirth and hope you find this video both interesting and enlightening. The use of an epidural is a choice and we want you to have all the information you need to feel comfortable with your decision. If you have any questions please feel free to discuss with your care team.
---
Learn more about Atrium Health's Women's Care.