Adam Calarese, MD
Senior Fellow
Hometown: Boston, MA
Medical School: Drexel University College of Medicine
General Surgery Residency Program: Atrium Health Carolinas Medical Center
What attracted you to our fellowship program?
I did my General Surgery training here, so I had an intimate knowledge of the fellowship program here before I applied, and I knew it was nothing short of stellar. The fellows all graduate with an exceptional amount of Vascular Surgery knowledge and independence in performing very complex vascular surgery procedures/operations. That's what I want for myself in the end.

What have you enjoyed most so far?
The independence that we receive as fellows is amazing. However, this is coupled with an expectation of increased responsibility and knowledge in Vascular Surgery disease processes. This is both exhilarating and terrifying, but we do know the attendings always have our backs, and that is a great feeling. Also, the camaraderie amongst fellows is really nice to have in the workplace.
What do you enjoy about living in Charlotte?
We didn't know much about it before we moved here, but my family and I have made it our home and we hope to stay. It's an amazing city with so much to offer. We love the weather the most! It's also very easy to get around the city, and the apartments and housing are very affordable.


Rajavi Parikh, DO
Senior Fellow
Hometown: Buffalo, NY
Medical School: Edward Via College of Osteopathic Medicine - Virginia Campus
General Surgery Residency Program: New Hanover Regional Medical Center
What attracted you to our fellowship program?
I completed a rotation with the vascular team at CMC during my 4th year of general surgery residency and knew this would be my first choice for fellowship training. The case complexity and variety is incredible with complex TEVARs with arch debranching, branched and fenestrated endovascular aortic repairs, complex lower extremity bypasses and open aortic reconstructions. The fellows are given the autonomy needed to learn and grow as future vascular surgeons. I was excited for the opportunity to teach with general surgery and orthopedic residents on service. I was able to complete a research project on blunt traumatic aortic injury as a visiting resident and knew this program would allow me the opportunity to continue my research endeavors.

What have you enjoyed most so far?
The people on the vascular team have all been incredible. Our PAs and NPs are especially awesome. They are knowledgeable, hard-working, and fun to work with. Our attendings have been great mentors and are clearly dedicated to our education. They want to help you realize your goals and work hard to train you to be the best vascular surgeon, capable of handling anything that may come your way. Cameron Davis, our program coordinator, is our greatest advocate and will make sure you have everything you need to succeed.
What do you enjoy about living in Charlotte?
Charlotte has a lot of great neighborhoods, each with their own unique vibe - NoDa and South End have been my favorites so far. There are a lot of running trails to check out. The rail trail takes you through the lively south end neighborhood. Freedom park and the "booty loop" in Myers park is a great scenic route and is right next to the hospital. Lake Norman and Lake Wylie are both beautiful places to visit with lots of outdoor activities.


Kate Kiely, MD
Junior Fellow
Hometown: San Francisco, CA
Medical School: St. George's University
General Surgery Residency Program: Rutgers University
What attracted you to our fellowship program?
I was excited about the breadth of cases and the level of operative independence. This program sees so many different pathologies and we use so many operative approaches that I know I'll be able to handle anything that comes my way in my future practice. Plus, I could tell from the interview day that this would be a good group of people to work with.

What have you enjoyed most so far?
I'm having a lot of fun in both the operating room and the cath lab. There's a good mix between operative independence and intraoperative teaching.
What do you enjoy about living in Charlotte?
Charlotte is a great city. It has beautiful weather year-round (I'm so happy I don't have to get a snow shovel) and has a thriving food and beverage scene. It's a fun city to explore on our weekends off!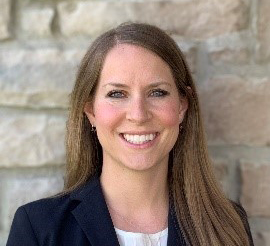 Kallie Roberts, DO
Junior Fellow
Hometown: Laramie, WY
Medical School: A.T. Still University of Health Sciences Kirksville College of Osteopathic Medicine
General Surgery Residency Program: Doctors Hospital
What attracted you to our fellowship program?
One of the big reasons I was attracted to CMC was the raw numbers and volume of both open and endovascular cases. Charlotte is also so unique geographically because you are part of both the tobacco belt and Appalachia, thus from a vascular surgery training perspective, CMC allows you access to a variety of vascular patients while operating with some of the most innovative surgeons in the country. Additionally, I was impressed by the genuine engagement of the attendings and APP team as well as the experience the fellows described.

What have you enjoyed most so far?
I have enjoyed the extensive variety of cases both in the cath lab and in the OR. I have also enjoyed the high level of autonomy and the dedication of the attendings to teach both in and out of the OR. The APPs and the support staff are very knowledgeable and helpful. The whole team makes for a nice work family.
What do you enjoy about living in Charlotte?
The food scene in Charlotte can rival any city in the country! In a 10-minute, drive or less you can enjoy anything from California style fish tacos to deep fried southern cuisine. Charlotte also is kid and dog friendly, offering parks, bars, and nature trails where the entire family can come have a great time.