Class of 2024
Class of 2025
Class of 2026
Alumni
Please use the links above to learn more about our terrific residents!
| | |
| --- | --- |
| Year | Number of Positions |
| PGY-1 Preliminary Interns | 8 |
| PGY-1 Categorical Interns | 12 |
| PGY-2 Categorical Residents | 12 |
| PGY-3 Categorical Residents | 12 |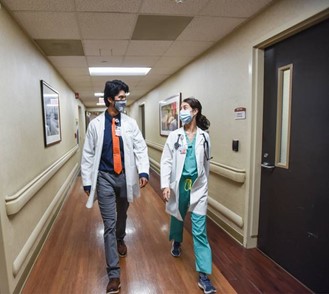 Our residency program is characterized by an exceptional group of residents who are strong
clinicians, outstanding teammates and enthusiastic
learners. Our program consists of 20 PGY-1 residents, of which 12 are categorical interns and 8 are preliminary interns. Our preliminary interns enter fields in everything from radiology, dermatology, anesthesia, physical medicine and rehabilitation, neurology, radiation oncology, and ophthalmology. In addition, we have 12 PGY-2 and 12 PGY-3 residents for a total of 44 residents all together. Currently, our residents come from all over the United States and represent over twenty outstanding US medical schools.

Our program is characterized by exceptional camaraderie and teamwork. We are a close-knit program, and you will get to know your fellow residents and the faculty extremely well. We foster a supportive environment, and our program leadership is extremely receptive to ideas and suggestions from our residents.

Where Do Our Residents Come From?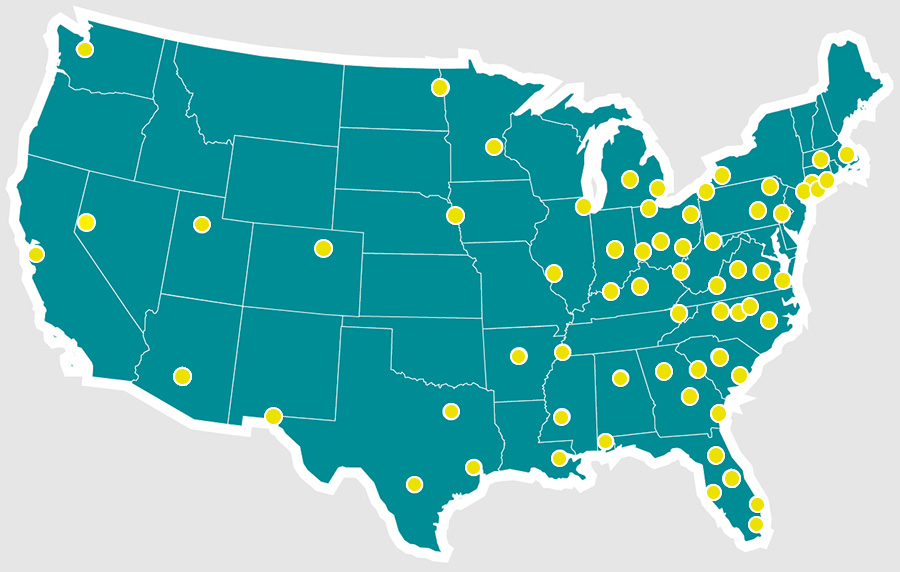 Our residents come from medical schools all over the United States. We have enjoyed having many residents from the Southeast, but we love to welcome new members to the CMC family from all over the country. Each dot on the above map represents a medical school from which we have had a resident (or several) join us in recent years.