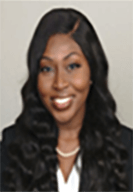 Lola Adelakun, MD
Med School: Virginia Commonwealth University, School of Medicine
Location: Biddle Point
As physicians, we have the privilege of being entrusted with the innermost parts of our patients' lives. We walk with our patients through the high, low and in-between moments of their unique journeys. I aim to honor such a privilege by collaborating with patients to achieve their goals for living holistically healthy lives.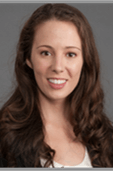 Allison Boone, MD
Med School: Sidney Wake Forest University, School of Medicine
Location: Elizabeth
Preventive care is the bedrock of healthy living. By working in partnership with my patients, I hope to provide them with the knowledge and tools they need to achieve their healthcare goals and to create strong, long-lasting relationships. As a lifelong learner, I will also strive to continually seek out new information to better serve and treat my community.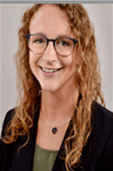 Morgan Carlson, DO
Med School: Edward Via College of Osteopathic Medicine – Carolinas Campus
Location: Union
Primary care involves embodying empathy, trust and staying up to date with the ever-changing necessary knowledge to be an informed physician and are the three things I strive to balance as I treat patients. Practicing medicine does not only include treating the symptoms or disease but involves seeing the patient as a whole and taking the time to investigate to get to the root of the issue. It is my desire and duty to approach each patient as a unique person, not as a number, and create a safe and trusting atmosphere.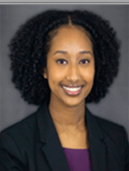 Meron Fessehaye, MD
Med School: Wake Forest University, School of Medicine
Location: Biddle Point
My desire to enter family medicine is fueled by my passion to promote health and wellness for people from all walks of life. I hope to partner with my patients when managing their health and empower them through support and advocacy. I aspire to create a safe environment for all my patients within the clinic and hospital walls so that they know they are being cared for and respected. As a native Charlottean, I am humbled and honored to get the opportunity to serve my community!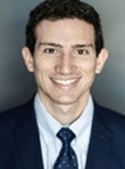 Noah Goldstein, DO
Med School: Nova Southeastern College of Osteopathic Medicine
Location: Elizabeth
The physician I strive to be is one that will inspire others to live a healthy and active life. My aim is to both treat a patient's medical concerns and to coach them towards a healthy and fulfilling life with preventative medicine at the core. My goal as a primary care physician is to build a camaraderie to best help each patient navigate their individual healthcare goals by following evidence-based medicine. I hope to be able to initiate and continue conversations with each patient I encounter by providing guidance, advice and motivation.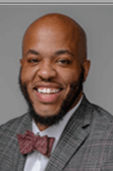 Jamal Jarrett, MD
Med School: Medical College of Wisconsin
Location: Elizabeth
As a family medicine physician, I aspire to walk beside you during your health journey. No matter if a patient is healthy or have multiple medical conditions, I seek to establish meaningful relationships with whoever I come across. I will provide holistic care and see you more than your medical condition and think about all of the factors that can impact your health.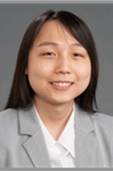 Eui Kim, MD
Med School: Wake Forest University, School of Medicine
Location: Union
As physicians, we learn to treat illnesses. As humans, we learn to treat people. I hope to combine the two to bring evidence-based, patient-centered care to all who need it while remaining attentive to the humanistic nature of the provider-patient relationship.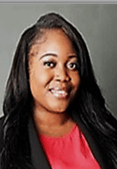 Rose Lekwuwa, DO
Med School: Liberty University, College of Osteopathic Medicine
Location: Biddle Point
When a patient comes in for a visit, they deserve not only to be seen for medical treatment, but also to be assessed holistically for non-medical factors that can contribute to overall health. My aim as a physician is to work with patients from all backgrounds while helping to identify their individual needs and give them a truly patient-centered experience. In doing so, it is important to utilize empathy and compassion as the basis of building strong relationships with patients. I am looking forward to being an educator and advocator for my patients to enhance the quality of their care and make them feel both empowered and supported when navigating through the healthcare system.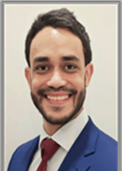 Francisco Matos Quintero, MD
Med School: University of Central Venezuela, Luis Razetti School of Medicine
Location: Union
A relationship between a doctor and a patient is sacred. They put all their trust in you when they are most vulnerable. Physicians must try their best not only to treat the patient, but to understand, to listen and to lend a helping hand. We are human beings treating human beings, and that should prevail above all else.

La relacion entre un doctor y su paciente es sagrada. Ellos ponen toda su confianza en ti cuando estan en su estado mas vulnerable. Doctores deben hacer su mejor esfuerzo no solo en tratar al paciente, sino en escucharle, entenderle y ayudarle. Somos seres humanos tratando seres humanos, y eso debe prevalecer sobre todas las cosas.
Julia Rodriguez, MD
Med School: University of South Carolina, School of Medicine – Greenville
Location: Elizabeth
My goal is to provide comprehensive, patient-centered care that is founded in honesty, open communication and trust. I believe that every person at their core desires to be known and understood, and I will strive for each patient to feel heard. I hope to jointly teach and learn from my patients as we work together towards their health goals. I plan to practice preventive medicine while simultaneously managing current diseases.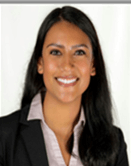 Alexandra Ruff, MD
Med School: Wake Forest University, School of Medicine
Location: Elizabeth
Striving to create a clinical environment that is inclusive to all patients while delivering equitable care and providing nonjudgmental holistic medical services to patients that inspires them to strive towards healthy lifestyles and goals both inside and outside the clinical setting.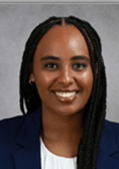 Dina Teshager, MD
Med School: Medical College of Georgia, School of Medicine
Location: Elizabeth
Health is a human right. I hope to pursue a practice of medicine where equality, each individual's dignity and care are a priority. I hope that after each visit my patients feel seen and know they are worthy of wellness.