Overview
The Department of Emergency Medicine's Division of Medical Toxicology offers a two-year ACGME-certified Medical Toxicology Fellowship training program. Graduates of emergency medicine, pediatrics, preventive medicine, internal medicine or family medicine training programs are eligible. The training experience encompasses all facets of medical toxicology and academics including:
Adult and pediatric bedside consultation
Outpatient evaluation of occupational and environmental exposures
Poison Control Center direction
Basic or clinical research (inception, design, IRB/IACUC review, grant writing, analysis, and reporting)
Didactics (journal club, case conference, chapter reviews, and in-depth pharmacology conference)
Preparation of lectures for departments within Carolinas Medical Center, regional CME conferences, and national venues
Writing (case reports, text chapters, abstracts, and original research)
Instruction to resident, medical student, and PharmD student rotators
The development of the fellowship occurs in two phases. In the first year, emphasis is placed on clinical experience through bedside patient consultation, occupational clinic, and poison center case encounters. In the second year, academics endeavors (didactic, presentation, and writing skills) are refined. The fellow also executes a research project during the second year that is tailored to his/her professional interest.
Application Procedure
We participate in the NRMP Match. The initial application process begins with submission of the following:
Letter of interest
Personal statement outlining your interests in and discussing any experience in medical toxicology
Current curriculum vitae
Letters of recommendation (minimum of 3) are required. One letter should be from your residency Program Director. If possible, we encourage one of your other letters be authored by a Medical Toxicologist with whom you have worked. Letters should be sent directly to Dr. Murphy or Ms. Moore.
Applications are reviewed on a rolling basis and after review invitations for a formal interview extended after a review of complete applications.
Toxicology Faculty

Michael C. Beuhler, MD
Dr. Beuhler completed his Emergency Medicine Residency at North Shore University Hospital in 2000 and Medical Toxicology training at Good Samaritan Regional Medical Center in Phoenix, AZ in 2002. Michael joined the CMC faculty in 2002 as the Medical Director of Carolinas Poison Center where his major clinical duties include medical operations of the poison center, quality assurance, and toxicology consultation at Carolinas Medical Center. He is actively involved with resident and specialist education. He has written and lectured on several topics in medical toxicology with a special focus on molecular mechanisms of action. His current research interests include toxicosurveillance and crotaline envenomation.
National endeavors include chairing the American Association of Poison Centers Medical Director's Committee, faculty for national radiation and chemical weapons courses, Region 4 ACMT/ATSDR Director, textbook contributions in toxicology, and oversight of the ACMT ToxIC Consortium database.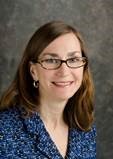 Anna Dulaney, PharmD, DABAT
Dr. Dulaney received her BS Pharmacy degree from the University of South Carolina and Doctor of Pharmacy from the University of North Carolina. She became a Diplomat of the American Board of Applied Toxicology in 2001. Responsible for staff education at the Carolinas Poison Center, Anna also participates in clinical teaching for fellows, medical residents and medical students, pharmacy residents and students. She co-directs the Pharmacy Practice Residency in Toxicology at the Carolinas Poison Center. Anna is an Adjunct Associate Professor of Pharmacy at the University of North Carolina Eshelman College of Pharmacy and a Clinical Associate Professor of Pharmacy at Wingate University School of Pharmacy. Her areas of interest include psychiatric medications, newer substances of abuse, and adolescent substance use.
National endeavors include fatality review and poison center benchmarking for the American Association of Poison Control Centers and peer review for Emergency Medicine and Toxicology journals.



William (Russ) Kerns, II MD
Dr. Kerns trained in Emergency Medicine at Penn State University in Hershey, Pennsylvania and at CMC. He completed additional fellowship training in Medical Toxicology at CMC. He serves as a Professor of Emergency Medicine, and his research endeavors include laboratory and clinical studies of antidotes, cardiovascular toxins, toxic alcohols, envenomations, and decontamination. Clinical duties include medical supervision of Carolinas Poison Center and consultation via the Toxicology Service.
National endeavors include textbook contributions in Toxicology, peer review for Emergency Medicine and Toxicology journals, national lecturer, and service to the American College of Medical Toxicology.



Kathy Kopec, DO
Dr. Kopec completed her medical training at Michigan State University College of Osteopathic Medicine, East Lansing, MI in 2007 and Emergency Medicine Residency at Einstein Medical Center, Philadelphia, PA in 2011. She remained at Einstein Medical Center for an additional 2 years of Medical Toxicology Fellowship. Following fellowship, she served as Emergency Medicine and Medical Toxicology Faculty at Duke University, Durham, NC from 2013-2015. She joined the CMC Faculty May 2015. Dr. Kopec currently serves as the Director of the Toxicology Division and directs the resident and visiting fellow experience on the Medical Toxicology clinical service. She has interest and experience with the international practice of toxicology.



Christine Murphy, MD
Dr. Murphy received her BS and MA degrees in Chemistry from the College of William and Mary in Williamsburg, Virginia. She completed both medical school and Emergency Medicine residency at Virginia Commonwealth University, Richmond, Virginia. She rounded out her post-graduate work with completion of a Medical Toxicology fellowship at Carolinas Medical Center in Charlotte, North Carolina in 2012. She served as an Assistant Professor in the Department of Emergency of Medicine and Division of Clinical Toxicology at Virginia Commonwealth University from 2012-2013 and then joined the CMC faculty in 2013. She is the Director of the Medical Toxicology Fellowship Program and routinely teaches residents from all specialties, pharmacy students, and pharmacy residents. She specifically enjoys the field of Pediatric Toxicology and nursing education. Her research interests focus on novel antidotes for drug-induced shock.
National endeavors include peer review for national journals, past editorial board member for the Journal of Medical Toxicology, peer review for AAPCC NPDS, and national/international lecturer.
Adjunct Faculty

Dr. Michael Gibbs
Chair, Department of Emergency Medicine
Dr. Gibbs received his medical degree at New York Medical College and then went on to complete training in Emergency Medicine at the University of Pittsburgh. He joined the CMC faculty in 1993 and in the ensuing nine years served as Medical Director of MedCenter Air and as Residency Program Director from 1999 to 2002.
In 2002 Dr. Gibbs was recruited to become Chief of Emergency Medicine at Maine Medical Center in Portland Maine. During his nine-year tenure in Maine Mike helped build a new emergency department, expand a nationally recognized residency program, and grow a successful clinical research program. He was also instrumental in a number of academic institutional initiatives including a major investment in all residency programs, the creation of a Simulation Center, and the forging of a new medical school relationship with the Tufts University School of Medicine.
Mike returned to CMC in October of 2011 as Chair of Emergency Medicine. His academic interests include trauma, airway management, and medical errors. He is nationally recognized as a clinical educator and advocate for patient safety and academic excellence. He advocates for academic Emergency Medicine via fellowship training and has been a strong supporter of the CMC Medical Toxicology training program.



Mike Runyon, MD
Director, Emergency Medicine Research
Dr. Runyon worked full-time as a paramedic for five years before completing his undergraduate work at the University of West Florida in 1996, graduating with a B.A. in Interdisciplinary Social Science. He received his MD from the University of Florida in 2000 and completed his emergency medicine residency at Carolinas Medical Center in 2003, serving as chief resident during his final year. He remained at CMC for a research fellowship, joined the Emergency Medicine Faculty in 2005, and currently serves as the Director of Emergency Medicine Research. Mike also has an interest in international emergency medicine and is currently involved in the implementation of a new emergency department at Muhimbili National Hospital in Dar es Salaam, Tanzania.
Carolinas Poison Center
Our fellows also participate in patient care through the Carolinas Poison Center, a 24-hour resource for the treatment of poisoning exposures that is available to healthcare providers and the lay public. The center is designated as the statewide poison control center by the NC Department of Health and Human Services and is certified by the American Association of Poison Control Centers as a Regional Poison Control Center. Specialists in Poison Information (SPIs) staff the toll-free emergency phone lines. SPIs are specially trained nurses and pharmacists who are knowledgeable about toxic substances. Established in 1992, Carolinas Poison Center handles 85,000 exposure and information calls annually. The Carolinas Poison Center provides telemedicine consultation around the state to health care providers; this service is performed by the Medical Toxicology Division.
http://www.ncpoisoncenter.org/
Contact Information
Program Director:


Christine Murphy, MD




Division of Medical Toxicology




Department of Emergency Medicine




1000 Blythe Blvd.




Charlotte, NC 28203




Phone: 704-355-5300


Email: Christine.Murphy@atriumhealth.org

Program Coordinator:
Tammy Moore
Department of Emergency Medicine
1000 Blythe Blvd.
Charlotte, NC 28203
Phone: 704-355-0506
Email: Tammy.Moore@atriumhealth.org