CMC Faculty

Christine Murphy, MD, FACEP, FAAEM, FACMT, FAACT, FASAM
Program Director, Medical Toxicology Fellowship
Dr. Murphy received her BS and MA degrees in Chemistry from the College of William and Mary in Williamsburg, Virginia. She completed both medical school and Emergency Medicine residency at Virginia Commonwealth University, Richmond, Virginia. She rounded out her post-graduate work with completion of a Medical Toxicology fellowship at Carolinas Medical Center in Charlotte, North Carolina in 2012. She served as an Assistant Professor in the Department of Emergency of Medicine and Division of Clinical Toxicology at Virginia Commonwealth University from 2012-2013 and then joined the CMC faculty in 2013. She is the Director of the Medical Toxicology Fellowship Program and routinely teaches residents from all specialties, pharmacy students, and pharmacy residents. She specifically enjoys the field of Pediatric Toxicology and nursing education. Her research interests focus on novel antidotes for drug-induced shock.
National endeavors include peer review for national journals, past editorial board member for the Journal of Medical Toxicology, peer review for AAPCC NPDS, and national/international lecturer.
Kathy Kopec, DO, FACMT
Chair, Division of Medical Toxicology
Dr. Kopec completed her medical training at Michigan State University College of Osteopathic Medicine, East Lansing, MI in 2007 and Emergency Medicine Residency at Einstein Medical Center, Philadelphia, PA in 2011. She remained at Einstein Medical Center for an additional 2 years of Medical Toxicology Fellowship. Following fellowship, she served as Emergency Medicine and Medical Toxicology Faculty at Duke University, Durham, NC from 2013-2015. She joined the CMC Faculty May 2015. Dr. Kopec currently serves as the Director of the Toxicology Division and directs the resident and visiting fellow experience on the Medical Toxicology clinical service. She has interest and experience with the international practice of toxicology.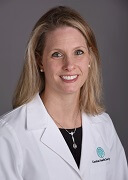 Ann-Jeannette Geib, MD, FACEP, FACMT
Associate Program Director, Medical Toxicology Fellowship
Dr. Geib was born and raised in Edison, NJ, and earned her undergraduate degree in Biology at Villanova University. She obtained her medical degree at UMDNJ-Robert Wood Johnson Medical School, and did a medicine internship at UMDNJ-University Hospital in Newark, NJ.  She completed an Emergency Medicine residency at Morristown Memorial Hospital. She completed a Medical Toxicology fellowship at Children's Hospital in Boston. After three years in private Toxicology/EM practice in Harrisburg, PA, she joined the faculty at UMDNJ-Robert Wood Johnson Medical School (now Rutgers-RWJMS). There, she expanded a small Medical Toxicology service and established a resident rotation. Dr. Geib joined Carolinas Medical Center's Department of Emergency Medicine and the Division of Medical Toxicology in 2018.  Dr. Geib's interests include medical student and resident education and acute care toxicology.
Louisiana Poison Center Faculty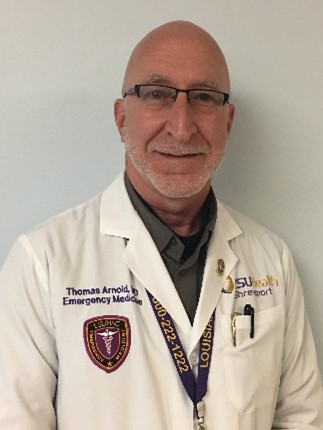 Thomas C. Arnold, MD, FAAEM, FACMT
Chairman Department of Emergency Medicine, LSU Health Sciences Center – Shreveport
Medical Director, Louisiana Poison Center
Dr. Arnold has served as the Chairman of the Department of Emergency Medicine since 2001. Under his direction the Department started a residency training program in Emergency Medicine in 2004 and a combined training program in Emergency Medicine and Family Medicine in 2009.
In addition to Emergency Medicine, Dr. Arnold is sub-specialty boarded in Medical Toxicology and has served as the Medical Director of the Louisiana Poison Center since 1994. He has served three terms as a member of the Board of Directors for the American Association of Poison Control Centers.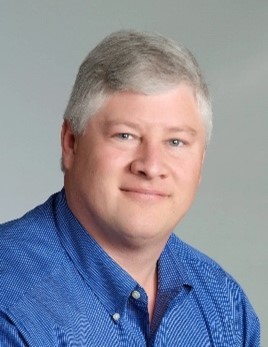 Mark Ryan, PharmD
Executive Director, Louisiana Poison Control
Dr. Ryan received his BS degree in Pharmacy from the University of Louisiana Monroe and Doctor of Pharmacy from the University of Kansas. Responsible for training and on-site clinical oversight of poison specialists. Dr. Ryan participates in training fellows, residents, medical students, nursing students, pharmacy students and EMTs. Dr. Ryan is an Assistant Professor of Clinical Emergency Medicine at the Louisiana State University Health Sciences Center in Shreveport. His areas of interest include envenomation, synthetic and other emerging drugs of abuse, and acetaminophen toxicity.
National endeavors include poison center accreditation and poison specialist certification exam development. Dr. Ryan has been a board member since 2012 and served as President of the American Association of Poison Control Centers from 2018-2020.
Learn More About Our Program: